Toompea hill with tower Pikk Hermann and Russian Orthodox Alexander Nevsky Cathedral, view from the tower of St. Olaf church, Tallinn, Estonia
Experience the Baltic
through a Modernist Eye
July 9 - July 21, 2022
Join Modernism Week's Executive Director, Lisa Vossler Smith, on ModernismWeek@Sea aboard Oceania's Marina. This 12-day cruise will visit seven culturally significant ports in the Baltic region that demonstrate how modern influences in architecture and design have been artfully folded into these sometimes ancient cities.
Exclusive group with ModernismWeek@Sea
ModernismWeek@Sea participants will receive a rare, insiders-view of the Baltic region's modernist architecture exploring Denmark, Germany, Sweden, Finland, Estonia, and Latvia. A highlight will be an optional tour in Helsinki to visit Alvar Aalto's studio and house. Completed in 1936, the Aalto House, is a classic example of this noted designer and architect's style that embraced individual expression, uniqueness of design and uncharted experimentation.
In addition to participating in a rich array of optional port excursions offered by Oceania Cruises, ModernismWeek@Sea participants will be able to enjoy several private events especially organized for this group such as "Bevvies on the Baltic," "Summer Soirée," and "Vodka Martini Party."
Optional limited-participation opportunities include a "Mod Bites" cooking class that will showcase favorite mid-century cocktails and hors d'oeuvres of the era and an exclusive dinner limited to 24 guests in the extravagant La Reserve by Wine Spectator dining room hosted by Lisa Vossler Smith. Oceania has partnered with France's esteemed Moët & Chandon to create the Dom Pérignon Experience at La Reserve by Wine Spectator, an exuberant six-course gustatory indulgence that pairs each course with a special Dom Pérignon vintage, capturing every aspect from subtle, effervescent nose to lively, satisfying finish. From Brittany Blue Lobster in Yellow Curry Broth with Coco Foam to Sashimi-Style Seared Wagyu Beef with Sautéed Arugula, Blood Orange-Soya Jus and Caviar Perlita, each beguiling bite is a celebration of the finer things in life.
During this cruise you'll enjoy Oceania's lavish amenities, luxurious accommodations and choose to dine at the many onboard complimentary restaurants as they travel to their next destination.
Read More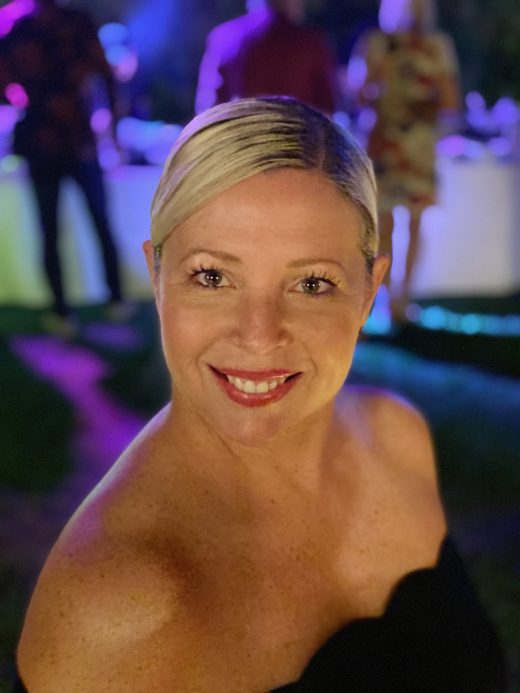 A Blend of Modern and Medieval
Northern Europe is a destination of stark natural beauty, historic artistry and local charm. North, across the Baltic, rests the mystical and icy lands of Scandinavia. Stockholm, a city that blends the modern with the medieval, spans more than a dozen small islands on the edge of these northern waters.
Modernism Group Exclusives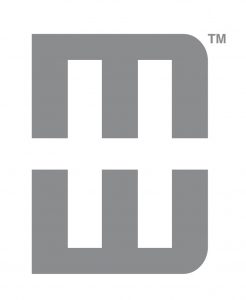 ●Cruise host: Lisa Vossler Smith
●12-day contemporary luxury cruise accommodations
●Three(3) By-invitation-only to ModernismWeek@Sea parties with open bar onboard Marina
●All meals and non-alcoholic beverages onboard
●Three (3) bottles of wine stateroom
●OLife Choice – 6 shore excursions ($199 per tour value) or
  $600 per Stateroom Spending Credit or
   Beverage Package (Wine & Beer at lunch and dinner)
●Free Coach Class Air from major US gateway cities
●Free airport transfers with Oceania's air program*
●Free WiFi onboard Marina
●Pre-Paid Gratuities – $192 or $276 per person value based on category booked
●Free dining at all specialty restaurants
●Free shuttle service from ship to city center in many ports
●Fare includes air-related government taxes, surcharges and fees of $335 per person
Exclusive Optionals
Helsinki Modernist Tour
The city's architecture is typified by Nordic minimalism and refinement, and with its modernism functionalism it also encompasses the largest concentration of Art Nouveau buildings in Northern Europe. Our tour includes a private visit to Alvar Aalto Studio & House and viewing sites of Finlandia Hall and the Rock Church. Tour will end at the Market Square to enjoy shopping and dining venues. Minimum participation of 20 guests is required. $139 per person
La Reserve Dinner
"The Dom Pérignon Experience" Champagne defines the most jubilant moments of our lives and in a magnificent stroke of brilliance, we have partnered with France's esteemed Moët & Chandon to create the Dom Pérignon Experience at La Reserve by Wine Spectator, an exuberant six-course gustatory indulgence that pairs each course with a special Dom Pérignon vintage. Minimum/Maximum Modernists participation of 24 required. $315 per person
Mod Bites
Hands-on cooking and drinking demo of favorite mid-century cocktail and hors d'oeuvres of the era in the Culinary Center. Minimum/Maximum Modernists participation of 24 required. $50 per person
Oceania Cruises
You can sail to the far corners of the globe on our small, luxurious ships, but you'll always feel like you're coming home to family. Our personalized service means our staff and crew attend to your every request with a smile. From the moment you step on board, you'll feel cared for and cared about because our dedication to service comes from the heart.
1,250 guests     Refurbished in 2016
Features & Staterooms
Contemporary Luxury
Marina blends sophistication with a contemporary flair to create a casually elegant ambiance. From the sparkling Lalique Grand Staircase to the stunning Owner's Suites furnished in Ralph Lauren Home, designer touches are everywhere, highlighting the finest residential design and furnishings. More than anything, Marina personifies the Oceania Cruises experience.
Activities
The stimulating variety of entertainment options on board our ships continually ensures your interests are piqued. Enjoy an engaging guest lecture by a historian, naturalist or former ambassador eager to share behind-the-scenes knowledge. Relax at a musical performance, perhaps featuring a live pianist, a classical string quartet, a dynamic vocalist or a spectacular headliner. Later, try your luck at the elegant Monte Carlo-style casino or join jazz night at Martinis.
For those enthusiasts seeking enlightenment beyond that found in a library or a lecture, Riviera and Marina offers the first custom-designed and truly hands-on cooking school at sea.
More About Oceania Cruises
Featuring a fleet of intimately luxurious ships, Oceania Cruises offers an unrivaled experience renowned for the finest cuisine at sea and destination-rich itineraries spanning the globe.
Cruise with ModernismWeek@Sea
Call 800-777-6540 for the US
Call 805-987-3425 outside of the US
Hours: Monday – Friday 8am – 5:00pm PST
Staterooms
Inside Stateroom
Wonderful sanctuaries unto their own, these 174-square-foot staterooms boast beautiful designs and handsome furnishings that add to the serenity. Highlights include a spacious marble and granite-clad bathroom with a shower, as well as thoughtful touches such as a vanity desk, breakfast table and refrigerated mini-bar.

Category G - $5,249 per person/double occupancy
Deluxe Ocean View
These comfortable 242-square-foot staterooms with floor-to-ceiling panoramic windows feel even more spacious with the curtains drawn back and the ocean in full view. Features include a generous seating area, vanity desk, breakfast table, refrigerated mini-bar and a marble and granite-clad bathroom with a bathtub/shower and separate shower.

Category C - $6,149 per person/double occupancy
Stateroom with Veranda
Our 282-square-foot Veranda Staterooms are the largest at sea. Featuring a comfortably furnished private veranda, our most requested luxury, each stateroom also includes a plush seating area, refrigerated mini-bar, spacious closet and a marble and granite-clad bathroom with a bathtub/shower and separate shower.

Category B4 - $6,849 per person/double occupancy
Category B3 - $6,949 per person/double occupancy
Category B2 - $7,049 per person/double occupancy
Category B1 - $7,149 per person/double occupancy
Concierge Level Veranda
Located in the most desired of locations, our Concierge Level Veranda Staterooms offer an unrivaled combination of luxury, privilege and value. You will even have the services of a dedicated Concierge, the ultimate comfort of ordering room service from the extended Grand Dining Room menu during lunch and dinner, unlimited access to Aquamar Spa Terrace and even free laundry service. Guests also enjoy access to the private Concierge Lounge featuring your own dedicated Concierge, magazines, daily newspapers, complimentary beverage and snacks.

Category A4 - $7,399 per person/double occupancy
Category A3 - $7,499 per person/double occupancy
Penthouse Suite
The elegant Penthouse Suites rival any world-class five-star hotel for comfort and beauty. Their design is ingenious, maximizing the generous 420 square feet of space and featuring a dining table, separate seating area, full-size bathtub/shower and separate shower, walk-in closet and private veranda. Enjoy exclusive card-only access to the private Executive Lounge and the services of a dedicated concierge.

Category PH3 - $8,949 per person/double occupancy
Category PH4 - $9,149 per person/double occupancy