TravelStore's Executive Team
Osvaldo Ramos
President & Chief Executive Officer

Born in Argentina, Osvaldo came to the U.S. in 1979 as Comptroller, Western U.S.A. for Argentine Airlines. In 1985, he joined TravelStore to become the sole member of its accounting department.
Osvaldo now oversees most of the company operations and serves on the BCD Affiliate Board, ASTA's Corporate Advisory Council (CAC) and Commonwealth Business Travel Group (CBTG).
He enjoys golfing and is an enthusiastic soccer fan, and lives in Los Angeles with his spouse and extended family.
Brian Crawford
Executive Vice President & Chief Operations Officer

Brian started his career in travel in 1989 as a corporate travel agent focused on entertainment and production travel. After joining TravelStore in 1992, Brian co-managed our Downtown Los Angeles branch and later took charge of our IT operations. With an interest in interior design, Brian has also handled the remodel, relocation and redesign of several of our offices. Brian is a member of GBTA and the Online Travel Technology Committee.
In his free time Brian can often be found doing various outdoor activities from hiking the hills above Los Angeles to dining al fresco at the beach.
Trudy Flores
Sr, Vice President, Corporate Operations
Trudy Flores began her career working for a Ski Tour operator, eventually moving to Leisure and corporate travel.  Currently she oversees the Corporate Department and the Northern California operation.
Trudy serves of the board for Commonwealth Business Travel Group (CBTG) and takes every opportunity through networking to enhance the service to our clients.
She is native to Sacramento and lives in a near by community with her spouse and extended family. Including being passionate about the travel business, Trudy enjoys traveling, hiking, and trying new food with friends
Doris Reiss
Sr. Vice President, Leisure Operations
Doris started her career in travel as a tour escort on the East Coast, which launched a life-long love of travel. In her 20s, Doris served as a Russian Interpreter in the US Navy during which time she lived overseas in Turkey and Spain. She completed a BA in Russian Area Studies and Business Management at the University of Maryland, and an Executive MBA at the University of Connecticut.
Doris has held various positions throughout the US with both Corporate & Leisure Travel Companies as Manager of Call Center Operations, Quality Control Manager, Director of Key Accounts, VP of Organizational Development, VP of Implementations and VP of Account Management.
Doris is also a certified ESL/TEFL instructor as well as a RYT500 hour Yoga Instructor, She has taught Business, English and Philosophy courses for local community colleges. Professional Awards include: 40 under 40 winner – Hartford, CT Business Journal, Remarkable Women in Business Nominee – Hartford, CT Business Journal, Graduate of Business Professional Mentorship Program – Orange County Business Journal.
Jim Wright
Sr. Vice President, Corporate Sales
Jim started his professional career in commercial banking while in college at USC, followed by a position with the Trust and Investment Management Divisions of First Interstate Bank and Chase Manhattan Bank.
Over 30 years ago Jim was offered an opportunity to head up the corporate and entertainment sales division of Hoffman Travel, now BCD Travel. After 10 years of successful sales with over $100 million in new business, Jim was recruited by TravelStore.
Jim lives in Moorpark with his two young daughters. In addition to work and family life, Jim is passionate about triathlons and marathons and has completed over 15 marathons and over 100 triathlons, including 5 full Ironman triathlons.

Wido Schaefer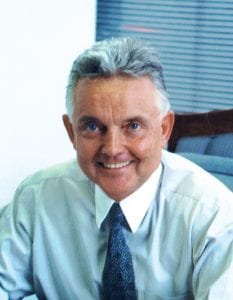 Chairman & Founder
Before starting TravelStore in 1975, Dusseldorf-native Wido Schaefer began his travel career working for German airline Lufthansa. Upon moving to Los Angeles in 1972, Wido became a teacher at West Los Angeles College and handled the air and charter business at World Express Travel. He has been awarded the Leader in Luxury Travel Award by Travel Agent magazine, the Diamond Award from SoCal ASTA and was honored to receive the Ellis Island Medal of Honor. Wido has served as a member of the Four Seasons Hotels & Resorts Advisory Board, Travel+Leisure Advisory Board, Ritz-Carlton Hotels Advisory Board, Starwood Luxury Hotels Advisory Board and Shangri La Hotels Advisory Board, among others.
Wido lives in Aspen, Colorado with his spouse and their extended families.