Meeting the Needs of Road Warriors
Convenience, accuracy, efficiency and professional advice when you need it most.
Personalized Service
We are not a call center. A member of your dedicated account team, professional travel consultants with an average of 19 years experience, will be ready to assist when you call.
24/7 Assistance at your Fingertips
Around-the-clock global traveler emergency assistance is available to you whenever and wherever you need it.
Comprehensive Self-Booking Tool
Save time and hassle with our smart self-booking tools that integrate the broadest selection of content and interface it with your organization's travel policy for a seamless booking experience.
Innovative Technology
Our cutting-edge tools such as Clearance, SeatSearch, and Upgrade monitor your requests 24/7 so that waitlists, seat preference requests and loyalty upgrades are always processed the moment they become available.
Emergency Management
Our Duty of Care solutions utilize advanced scanning systems to monitor world media, flight data, weather and government web services for events that may impact your travel and provide instant alerts to your mobile device.
Executive VIP Concierge Services
We offer a customized VIP concierge service for executives who may wish to have private transfers, meet and greet services, upgrades and other special requests arranged in advance.
Personalized Service from a Dedicated Team
The cornerstone of TravelStore's outstanding customer service, as well as our efficiency and effectiveness is your dedicated account team.
Your designated account team is your main point of contact for reservations and travel assistance.  As an employee-owners, your account team is extraordinarily dedicated to exceeding your expectations. We are not a call center and dislike automated phone loops as much as you do.  When you call us, there is a real person waiting to assist.
Our Experience
From our
Corporate Team Manager
to our Corporate Travel Consultants, our staff have an average of 19 years of experience. Additionally, we ensure our agents are well-trained in the latest industry tools and information by requiring annual continuing education.  Rest assured your travel is being arranged by the best in the business!
Dedicated Support
Your Dedicated Account Team Will:


Develop an intimate knowledge of your organization's travel policies


Maintain a secure database of all your personal travel preferences


Document all reservations with requested reporting requirements – saving you time


Find the best flights and travel accommodates available within your travel policy


Utilize our automated Quality Control tools to maximize opportunities for cost savings, seat assignments and upgrades


Proactively offer alternatives and suggestions when weather or other travel delays occur


.Answer the phone with a smile and 100% customer satisfaction as their primary goal.
More about Our Personalized Service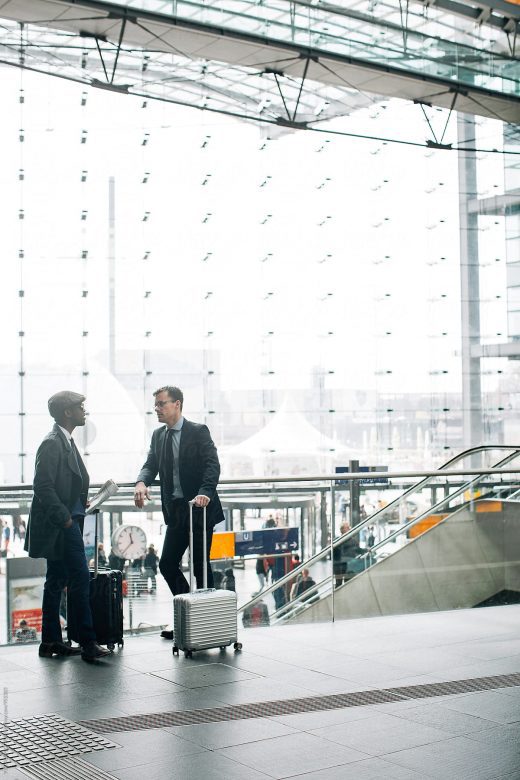 "I have been using many different travel agents throughout my career. I claim I can recognize an excellent travel agent when I see one, and Zsuzsa is absolutely in the top of that category. I am glad she is supporting our travel bookings."
Bernd G., Chandler, AZ
"Let me start by saying: what a difference Great customer service makes! I worked for both Delta and United airlines. I have been well trained in great customer service. Recently, Jordan and Tracey genuinely exhibited Great Customer Service that went above and beyond. On behalf of my Director and myself, kudos to your employees for all they did to help! It was greatly appreciated…"
Kimberly B., San Diego, CA
"Your gal on the after hours desk was wonderful getting us out of Naples during the airline strike. So many people stranded and panic stricken. We felt so fortunate."
Mike Z., San Francisco, CA
Solutions for Every Team
We consider our clients to be partners, and work with you to understand your organization's unique culture, requirements, budget, and goals.
Get Started
Request a Complimentary Consultation Today