Join Our Team
Career Opportunities with TravelStore
We are attracted to professionals who are passionate about our industry, have a positive attitude and are socially engaged, who are focused on providing excellent service, enhanced value and positive enrichment to fellow travelers, while supporting our preferred supplier relationships and making a positive contribution to their success and that of our company.
"Thank you so much for the privilege of working with such incredible colleagues and mentors. I still remember the day I was hired, Valentine's Day (21 years ago) at 21 years old. I recall how all the women had roses on their desks and smiles on their faces. I knew I was somewhere special, I just never knew how special and extraordinary my life would become by joining this team."
" I've been working in travel/tourism for 43 years; these past nine have been the HIGHLIGHT of my career. I'm grateful to be affiliated with TravelStore due to the culture, ethics, reputation, and core values of this company with heart."

"I am very happy about having joined TravelStore and feel it's a special community. It's not something I had considered when I was making the decision before- but now realize it's super important." 
"Thanks for the great "home"  and security which you provided for our employees. I often said that, among the many decisions we made in our 25 years in the business, the sale to TravelStore was among the best, and most significant! "
Engage With Us
Employment
If you are an experienced corporate or leisure agent looking for employment, please submit your resume and experience for review and consideration, and the tools you use and are familiar with.
INDEPENDENT AFFILIATES
If you are an established independent travel advisor looking to affiliate with a strong, well-established top-drawer agency with an exceptional reputation, or to make a change with your host agency, we would be pleased to discuss if TravelStore can be a good fit for you. If you are presently affiliated with another travel consortium and reluctant to change, we would be pleased to discuss how Signature's tools and benefits are top-of-class and can be of more benefit to you.

As a TravelStore Independent Affiliate, you can take advantage of our preferred supplier relationships and enhanced commissions. You'll earn 100% of your sales commissions, including on airfare and service charges and pay us a negotiated fee for the services and support we provide you.
ARE YOU NEW TO THE INDUSTRY?
If you are seeking a career as a leisure travel planner and have not previously worked as one, and you reside near one of our locations, we have a mentorship and training program for new independent affiliates. To be considered, please send a resume with what work and travel experience you have, and your motivation for wanting a career selling travel. We would be happy to review your situation and discuss whether we can help mentor your success, subject to our having a spot available in an appropriate branch.
WHAT'S NEXT:
If you are considering making a change, we suggest you contact key suppliers for their input on TravelStore. We would be pleased to supply referrals to senior management with corporate and/or leisure vendors, or to some of our independent affiliates for their insights about our company and culture.

We invite you to review some key benefits we offer (see below), and invite you to contact us.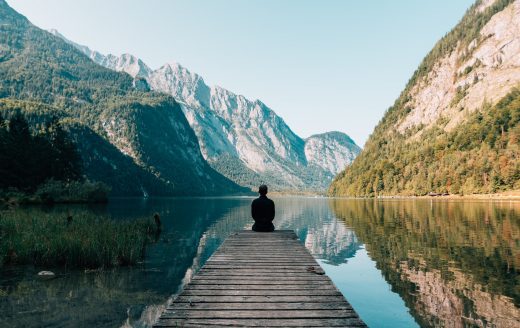 Why TravelStore
Reputation
Founded in 1975, TravelStore is an award-winning, employee-owned company headquartered in Los Angeles, with branch locations throughout California, with expertise in vacation travel, business travel and incentive & group travel.
>>Learn more About Us
Company Culture
Being employee-owned, we respect one another and each of us is personally invested in our own success as well as in the success of the company. We are a proud member of Signature Travel Network, an affiliate of BCD Travel and an ASTA Premium member.
>>Learn more about our Company Culture
Leverage
TravelStore is ranked among the top largest travel companies in the U.S. But we're not better because we're bigger, we've become bigger because we strive to be better.

TravelStore is a highly respected award-winning brand represented on numerous advisory boards.
How You Benefit:
► A proven growth record and exquisite relationships and reputation with global suppliers to help you leverage your business.
► A turn-key personalized marketing program of professionally-produced print communications.
► Personalized and customizable professionally-produced e-mail marketing campaigns.
► A customized version of the Axus consumer travel app providing your clients easy access to their itineraries, destination guides and more.
► Access to proprietary preferred hotel programs with valuable VIP amenities.
► An easy to use cruise sales tool and cruise booking engine, offering side-by-side comparisons to help close sales.
► A Cruise Track program that monitors and alerts you to cruise price changes.
► Customized landing pages for your groups to leverage your marketing.
► Automated Client Reach messaging to your clients to save you time and keep them engaged.
► Access to the airline industry's best contracts and fares.
► Preferred status with select cruise lines, plus bonus amenities on thousands of voyages.
► Highest commissions with top suppliers.
► Participation in our online lead generation program.
► Inclusion in our social media marketing campaigns.
► A turn-key program to collect consumer testimonials and reviews.
► Ongoing professional development and mentorship.
► A turn-key CRM program.
► An extremely mutually supportive staff environment.
Recognized by the Los Angeles Business Journal as a "Best Place to Work in LA" company; recognized by the Los Angeles Times and by CBS News as one of the top travel agencies in LA.
For more information, to hear about our current travel careers or to apply to join our team, please contact:
Corporate: Osvaldo Ramos, CEO
Leisure: Doris Reiss, SVP, Leisure Operations