AmaMagna on Danube @ AmaWaterways
AmaWaterways
All-inclusive, ulra-premium river cruises
AmaWaterways provides high-quality river cruises for discerning travelers.  With an average of just 130 to 150 guests, Ama's river ships feature elegantly appointed staterooms with balconies, larger than on many other river ships.  Open your full-length glass door and take in the scenery and river breeze as you float by.
AmaWaterways' European fleet has earned the Green Award certification for safety, quality and environmental performance,  an independent accreditation process for ocean vessels, inland barges and river cruise ships. Certification is based on the environmental impact of its engines, fuel consumption, waste and maintenance, pollution prevention and more.
About AmaWaterways
Europe
Choose from 9 to 30 night itineraries on European river cruises. Whether the Rhine River cruises, with castles scattered throughout the trip, or visit the great towns and charming valleys on Danube River cruises, or discover the wine country of Portugal on the Douro River cruise, or the Seine and Rhone on river cruises in France -- each will be an adventure that provides many highlights. Other popular itineraries include Christmas Market Cruises in winter, wine-themed cruises in the fall, and Tulip Time cruises.
Beyond Europe!
Beyond Europe, AmaWaterways offer trips on the Chobe river in Africa, Mekong river cruise in Southeast Asia, and the Irrawaddy river cruises in Myanmar. Starting in 2024 Ama will also be offering River cruises in Colombia on the Magdalena River.
Ama Accommodations
Some of Ama's river ships feature twin-balcony staterooms.  Bathrooms are luxurious, featuring glassed-in showers and three shower heads. An infotainment system allows you to watch television or send email from your cabin. If you prefer a bit more space, you might prefer one of the junior suites with a sitting area and larger bathrooms featuring full-sized bathtubs. Ama Waterways' ships have Free WiFi, an elevator, sun deck with a walking track, whirlpool, and complimentary bicycles to use ashore.
Ama's cuisine
On the culinary side, Ama Waterways is a member of Confrérie de la Chaîne des Rôtisseurs, a well known and respected French culinary society. In addition to the dining room, Ama offers alternative dining at The Chef's Table specialty restaurant on most ships. Food is fresh and locally sourced.
Wellness
Wellness is a focus for many travelers, and Ama Waterways has taken a lead position in providing by providing Wellness Hosts onboard. In addition to a fitness room with cardio and kineseology equipment, group classes on stretching and yoga, circuit training and resistance band classes have been added.
Are families welcome?
Ama river cruises now have some river boats that can accommodate three persons in a cabin, or cabins with connecting inner doors where a family can connect two adjacent cabins. The company also has a partnership with Adventures by Disney on select departures.
Our recommendation
Ama is one of our top four popular river cruise brands (along with Uniworld, Crystal and Viking), offering an exceptional premium product.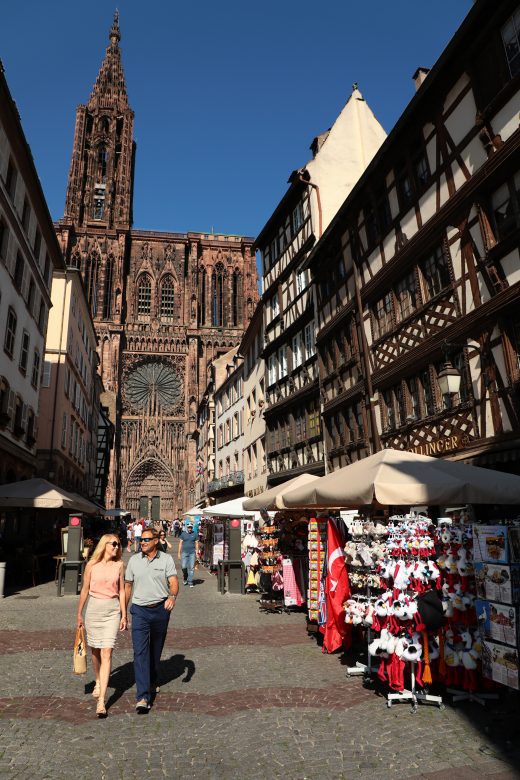 Why book with us?
Best Savings
A $300 per couple onboard spending allowance on select sailings, plus prepaid gratuities on hosted departures (select voyages).
Cruise Price Guarantee
We will match or beat a price when you provide us with a competitor's quote prior to purchase, if it is lower and available.
Cruise Price Monitoring
With our proprietary Cruise Track program, we can instantly monitor and take advantage of price and itinerary changes that occur.
Vacation Assurance
We've got you covered with our 'best-in-class' service and support-- from the time you book till after you return home.
Online Access
With our direct connection to AmaWaterways's inventory, you can Click Here to search available Ama cruises and our bonus amenities.
Our River Cruise Experts
Our cruise experts will arrange your best river cruise and customize your travel arrangements the way you want it. We'll help tailor your experience, arrange pre- or post-cruise hotel stays, your best airfare options, and more.
View more cruise experts
Let's plan your Ama river cruise:
Call: 800-850-3224