Why TravelStore?
We've Been Where You Want to Go
The world is your stage: you can move about it as you wish, at your pace. You are the star performer; we can provide the script or let you improvise, arranging the props and ambiance to fit your mood, and draw the curtain.  Each performance is yours alone, an experience curated just for you by our travel pros.
Our passion is custom-designing your  travel, creating personalized, seamless and stress-free itineraries with every detail in mind: from the singular travel experiences that suit you, to the most reliable transportation and best available accommodations that meets your needs.
There is nothing routine about what we do — each trip is like creating a new work of art, and handled with the same care and respect.
The TravelStore Difference
Like you, we are discerning travelers.
We know all vacations are not alike. As a seasoned traveler you want that experience that sets your trip apart, that enhances and inspires you. That difference is what matters to us in crafting the right travel experience for you.
Travel enriches and transforms us.
Our perspective is broadened, our senses awakened and our spirit renewed. While some may call it vacation, for us it is part of a life well-lived and makes for a better world.
Our experience and insider connections.
Our intimate knowledge and personal connections worldwide enable us to arrange the best trips for you and provide VIP treatment which may include: unique experiences, upgrades, savings, complimentary meals, exclusive privileges, top-rated guides and more.
Providing you the most quality and value
We'll be your advocates before, during and after your return. It shouldn't just be about finding the "best price" so much as finding the "best value" that best meets your needs and wants, and provides a better experience.
The Signature Travel Network Difference
More value for you...
As a member of the prestigious Signature Travel Network, our travel agents negotiate exclusive benefits for you. Comprised of select top-tier travel agencies like ours, we share one common objective: serve the personal needs of discerning travelers like you.
We've got the leverage...
With sales in excess of $7 billion, our combined buying power translates into our ability to have the leverage that benefits you when we arrange your travels, as well as providing you the best service before, during and after your travels.
Hotels & Resorts
► Our Signature Collection of 1,100 personally inspected hotels in 90 countries offers you the best in luxury and comfort. ► Enjoy complimentary breakfasts and up to $100 in food & beverage credits and additional exclusive amenities. ► Get a better room than booking online through our worldwide personal connections. ► Additional "Suite Privileges" when booking suites or villas at more than 400 locations.
Cruise Vacations
► Better value on thousands of voyages each year. On top end lines enjoy shipboard credits and bonus amenities. ► On select departures enjoy the additional benefits of our onboard cruise host. ► Our proprietary Cruise Track software links us to the cruise line's technology to alert us about price changes so we can take advantage of opportunities to further benefit you.
Let us count more ways...
► Our online magazine brings you the excitement of travel. ► Our free travel app gives you mobile access to your trip. ► Our travel sweepstakes gives you a chance to win a vacation. ► Our exclusive e-mail offers keep you "in the know." (Don't worry, your email privacy is protected.)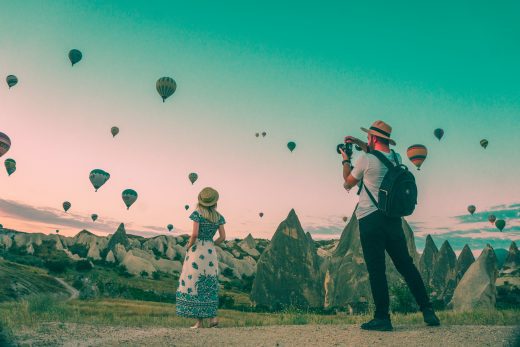 Whether it is the streets of London or a drive through the Western United States, the places we go stretch us. They literally open our horizons, broaden our perspectives about life and give us memories that bring us back again and again.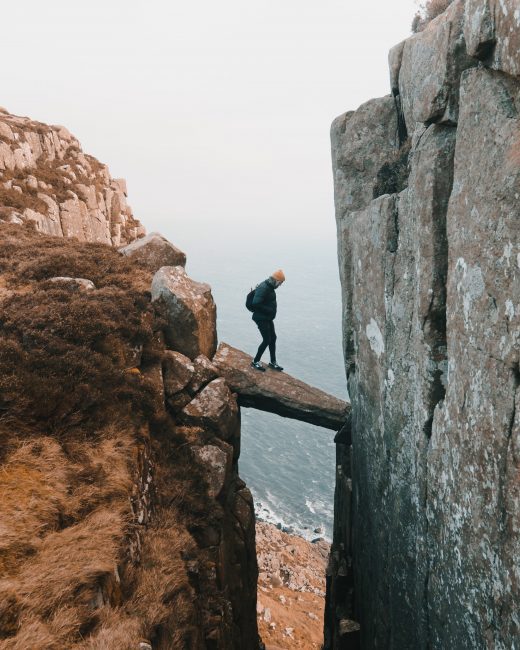 "It's an irritating reality that many places and events defy description. Angkor Wat and Machu Picchu, for instance, seem to demand silence, like a love affair you can never talk about. For a while after, you fumble for words, trying vainly to assemble a private narrative, an explanation, a comfortable way to frame where you've been and what's happened. In the end, you're just happy you were there — with your eyes open — and lived to see it."
Are you ready to travel better?
If you're ready to plan your next globe-hopping adventure, reach out to one of our travel experts, or send us your travel request and one of our travel experts will reach out to you no later than the next business day to help with your online vacation planning. Learn more about how we work and our Vacation Assurance plans.
We invite you to connect with us to stay abreast of the latest exclusive travel opportunities.
If you have questions about our procedures, please contact your travel expert for clarification. We also invite you to check out our customer reviews. TravelStore is a Premium Member of ASTA (American Society of Travel Advisors), and CLIA (Cruise Line International Association). Our registered California Seller of Travel number is CST#2002736-10.
Plan your next trip with our experts