Ocean Cruises
Cruise the seas awash in luxury.
"There's something about the slow unfolding of time at sea"…wrote Pilar Buzman, then Editor in Chief at Condé Nast Traveler. An ocean cruise vacation is a way to slow us down and help us recharge. And it also can be much more. Understanding traditional cruise styles, ship, stateroom and itinerary options, and more importantly, intangible benefits like cuisine and service, are all part of making the best choice and finding the right fit for you. On thousands of cruises you'll also enjoy TravelStore's bonus amenities.
Inclusive cruise vacations
Traditional ocean cruises provide vacation experiences with a wide array of amenities to please nearly every traveler's preference. Every cruise line, even every ship, has its own personality. Today's traveler is lucky to have so many choices! Making the right choice, however, can determine how fulfilling your cruise vacation will be.
One of those choices is expedition cruises, a type of less traditional ocean cruise to more remote regions focused more on destination experiences. Another less traditional cruise is a yacht vacation, either with other travelers or privately chartered.
Cruise Price Guarantee
We will match or beat a price when you provide us with a competitor's quote prior to purchase, if it is lower and available, and extend any value-added amenities or past guest savings, if applicable.
Cruise Track
Our technology is integrated with most cruise lines' so that we can be advised when a cruise line changes its pricing or itinerary for a particular voyage. In turn, our cruise experts can monitor for price changes and let you know if you can take advantage of changes. It's part of our
Vacation Assurance program.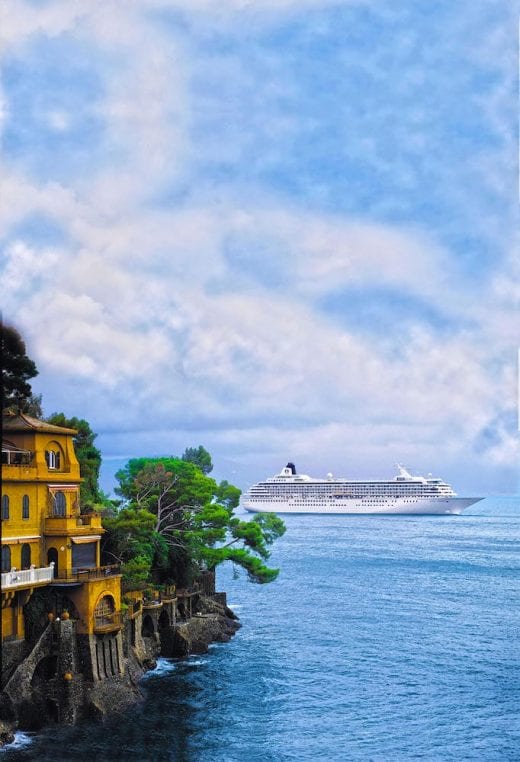 Selecting your best choice
It's not all about price
While price is always an important consideration, it's a mistake to assume the less expensive cruise is one's best option. Some cruise lines' advertised price is exclusive of port charges, onboard beverages and even shore excursions, while others with a higher price may include all of these and provide a better overall and all-inclusive value. We can help you evaluate your options, and even offer side-by-side comparisons.
Does size matter?
Ocean cruise ships range widely in size, accommodating from fewer than 100 guests to more than 4,000. Larger ships include more options and activities onboard, while smaller vessels can better navigate narrower channels and provide more intimate destination experiences. Stateroom categories range from "inside staterooms" with no windows, to staterooms with balconies, and spa staterooms and penthouse suites with private butler service.
Other differentiators
Another cruise line differentiator is the quality of cuisine, with most cruise lines offering alternative dining venues, some included while others are optionally priced.  Cruise lines also vary in onboard entertainment and enrichment programs, from guest lecturers and performers; hands-on computer, cooking and art classes; to yoga, spinning or pilates classes.
Our Preferred Brands
You can
review cruise lines
we work closely with, and learn more about them. Our experts, of course, are pleased to review the best options.