Ecuador & The Galapagos
ABSOLUTELY UNIQUE EXPERIENCES
galapagos landing © dan ilves
Ecuador & The Galapagos
Superb Nature encounters
marine iguana, galapagos © dan ilves
Ecuador & The Galapagos
Wildlife found nowhere else on earth
Ecuador & The Galapagos
Discover Colorful colonial cities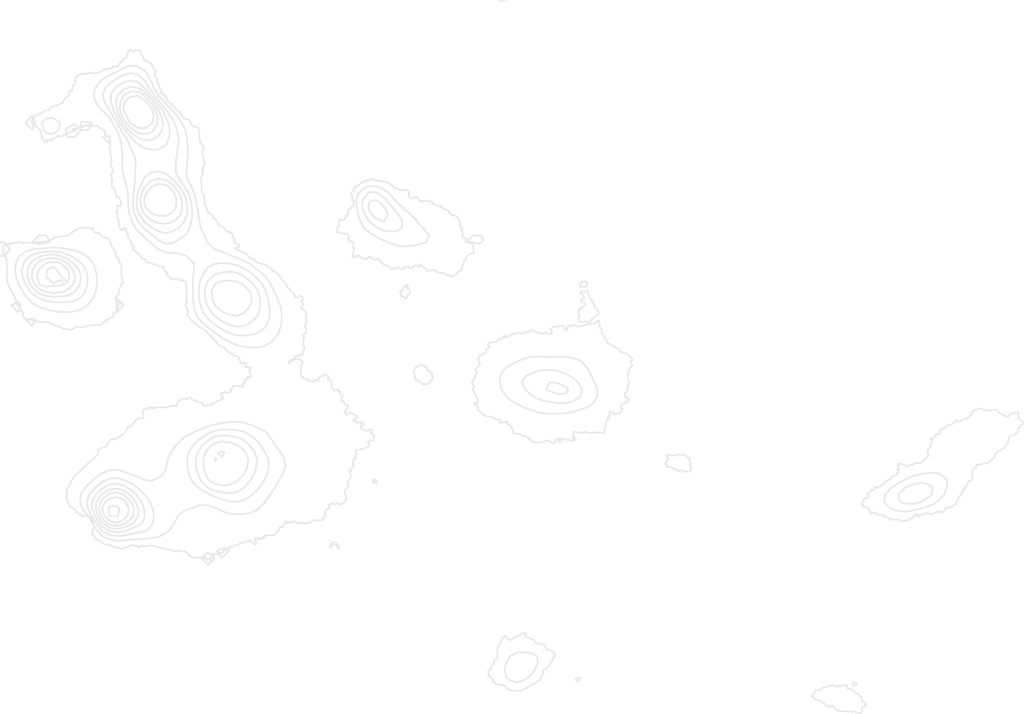 Ever since Darwin's Galapagos cruise, a trip to the Galapagos Islands is remarkably unchanged thanks to conservation efforts, and is an ideal year-round travel destination for a unique adventure and an amazing educational and aesthetic experience. Beyond Ecuador's islands are miles of beaches, mountain-high colonial Quito and tropical lodges in the jungle to diversify your trip to Ecuador and the Galapagos islands.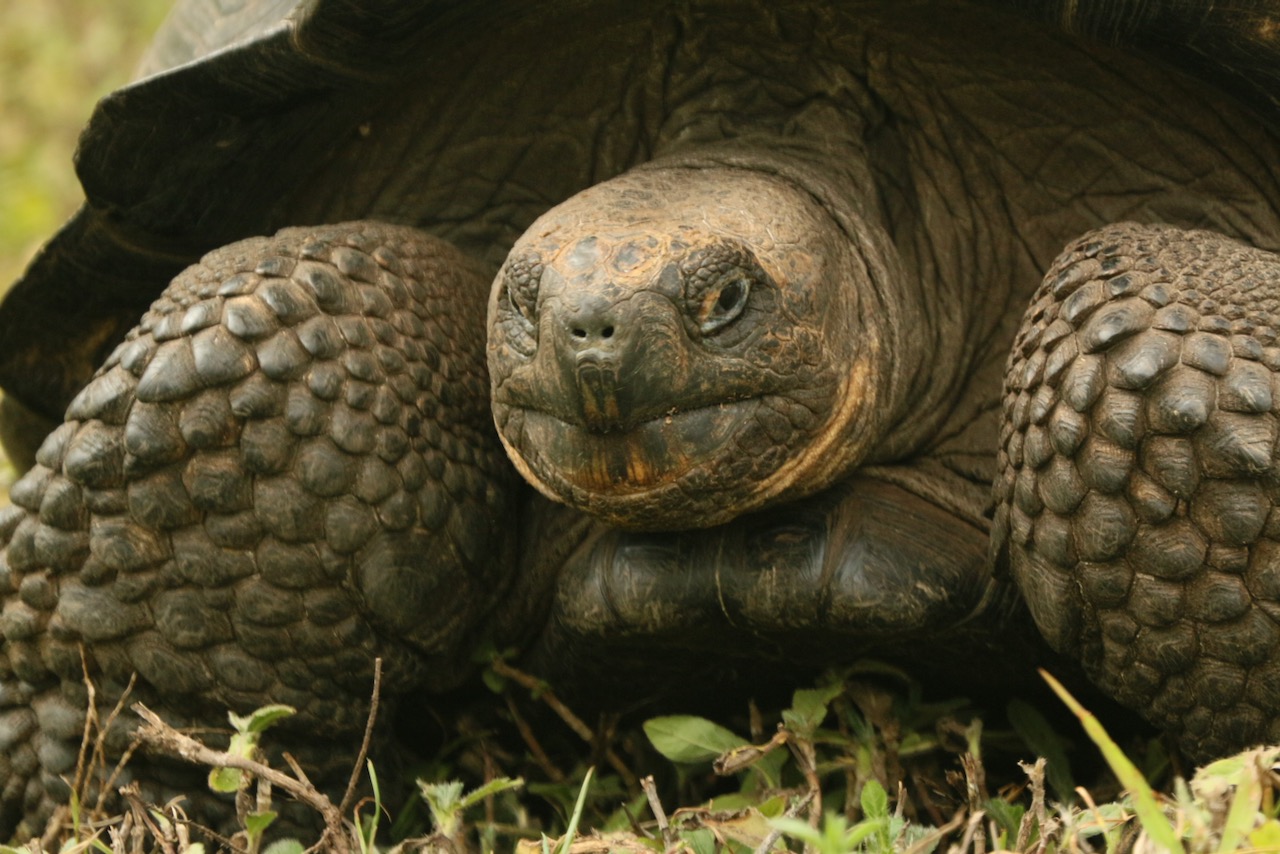 Introduction
About 200 years ago, Charles Darwin made a trip to Galapagos and changed the way he thought about life on earth. The father of the theory of evolution saw the beauty of the islands in the diversity and uniqueness of their exotic flora and fauna. While you can stay on land, such as at The Galapagos Safari Camp, quality choices are limited, and the best and most comfortable way is usually to visit by cruise ship. Beyond the Galapagos, Ecuador offers diverse sightseeing and wildlife adventures.
Weather & Climate
Although the Galapagos are located along the equator, Galapagos weather is unlike many other equatorial climates, due to the cold-water ocean currents that bring so much life to the islands. The Galapagos experience two seasons a year. The cold season lasts from June through November and is marked by steady temperatures of just over 70 degrees, near-constant oceanic breezes, frequent light rains, and fog. The warm season, from December to May, sees temperatures rise to near 80 degrees, an almost complete lack of wind, sporadic heavy rains, and intermittent sunshine. The climate in the interior of the larger islands is ruled primarily by altitude, with one experiencing colder temperatures and wetter weather, the farther inland and up the sides of mountain that one ventures.
Ecuador's Cuisine
While Peruvian cuisine is quite the rage, Ecuadorian food is less well known, and varies by region. But let's start with chocolate! Ecuadorian chocolate has been rated as the best in the world. Local brand Pacari placed first multiple times at the International Chocolate Awards. If there's a national dish it might be cuy, which is a guinea pig, usually barbecued and served whole. Viche is a soup made with fish and/or shrimp and vegetables in a thick broth made from ground peanuts. Seco de Chivo is a goat stew made with onions, green peppers, tomatoes. Ceviche is popular as in Peru, but in Ecuador the seafood is cooked before marinating it. A tasty side dish llapingachos are small fried seasoned patties of grated potato, cheese. Fried green plantains here are called patacones. Encebollado is a fish stew cooked with cassava and red onion, while pescado encocado is fish cooked in coconut milk. Locro is a stew made with corn, beans and potatoes. For the more adventurous, there's hontacuro, which are large beetle larvae, raw or toasted on a skewer.
Suggested reading
Galapagos at the Crossroads: Pirates, Biologists, Tourists, and Creationists Battle for Darwin's Cradle of Evolution (C.A. Bassett), The Boy on the Back of the Turtle: Seeking God, Quince Marmalade, and the Fabled Albatross on Darwin's Islands (P. Quarrington), Galápagos (K. Vonnegut Jr), The Galapagos Affair (J. Treherne), Living Poor (M. Thomsen), Cumanda: The Novel of the Ecuadorian Jungle (J. León Mera, N.O. Vaca), The Queen of Water (L. Resau), The Mapmaker's Wife: A True Tale of Love, Murder, and Survival in the Amazon (R. Whitaker), Bolívar: American Liberator (M. Arana).
Suggested viewing
Galápagos, Master and Commander: The Far Side of the World, Crude, ¿Qué tan lejos?, Darwin's Secret Notebooks, La tigra, Mejor No Hablar (de Ciertas Cosas), The Fisherman, La Muerte de Jaime Roldós, Holiday, From Core to Sun, Quito 2023.
Plan your trip with an Expert
Our professional travel experts tailor exceptional luxury vacations to help you explore your world, your way. We've stayed at the best resorts, traveled on the best cruises, and have had the transformative experiences we'll recommend for you.
Ecuador Hotels & Lodges
Whether exploring Quito, Guayaquil, The Galapagos or Ecuador's jungles, we'll make sure your accommodations are secured and extend our amenities at the best properties, like:
Quito
Casa Gangotena
A restored mansion, a showcase of eye-catching style, design, fine furnishings and comfort.
Quito
Mashpi Cloud Forest
Mashpi Lodge
An avant-garde eco retreat within a private 3200 acre cloud forest reserve
Mashpi Cloud Forest
Galapagos
Galapagos Safari Camp
An eco-luxury tented camp in the highlands.
Galapagos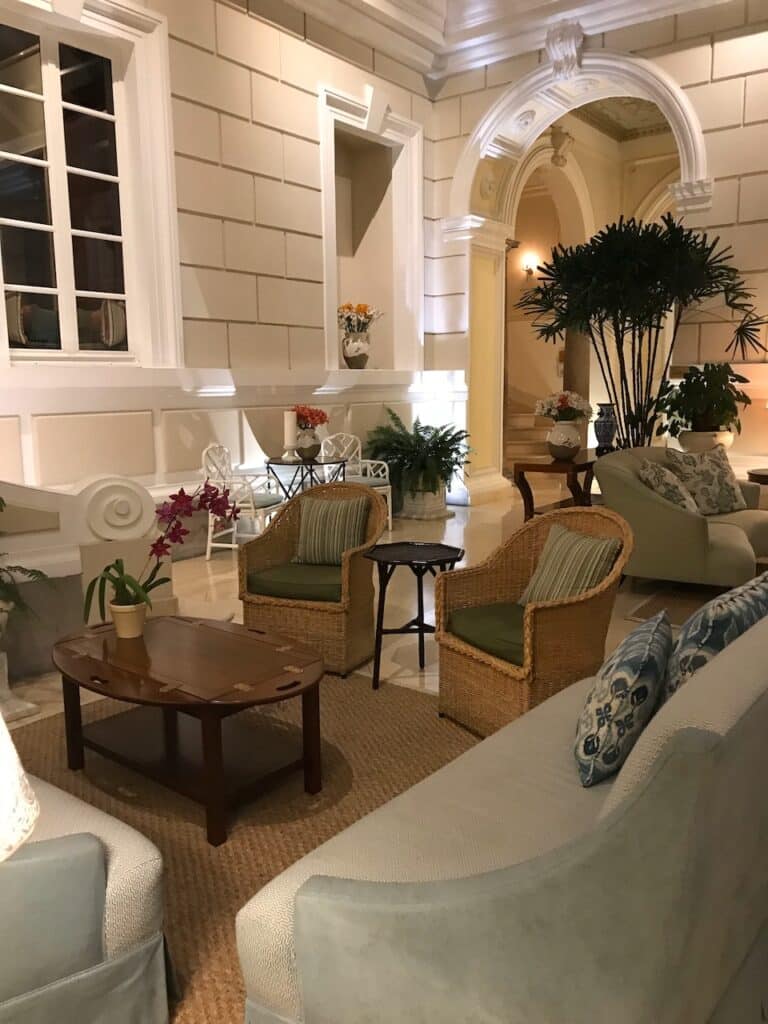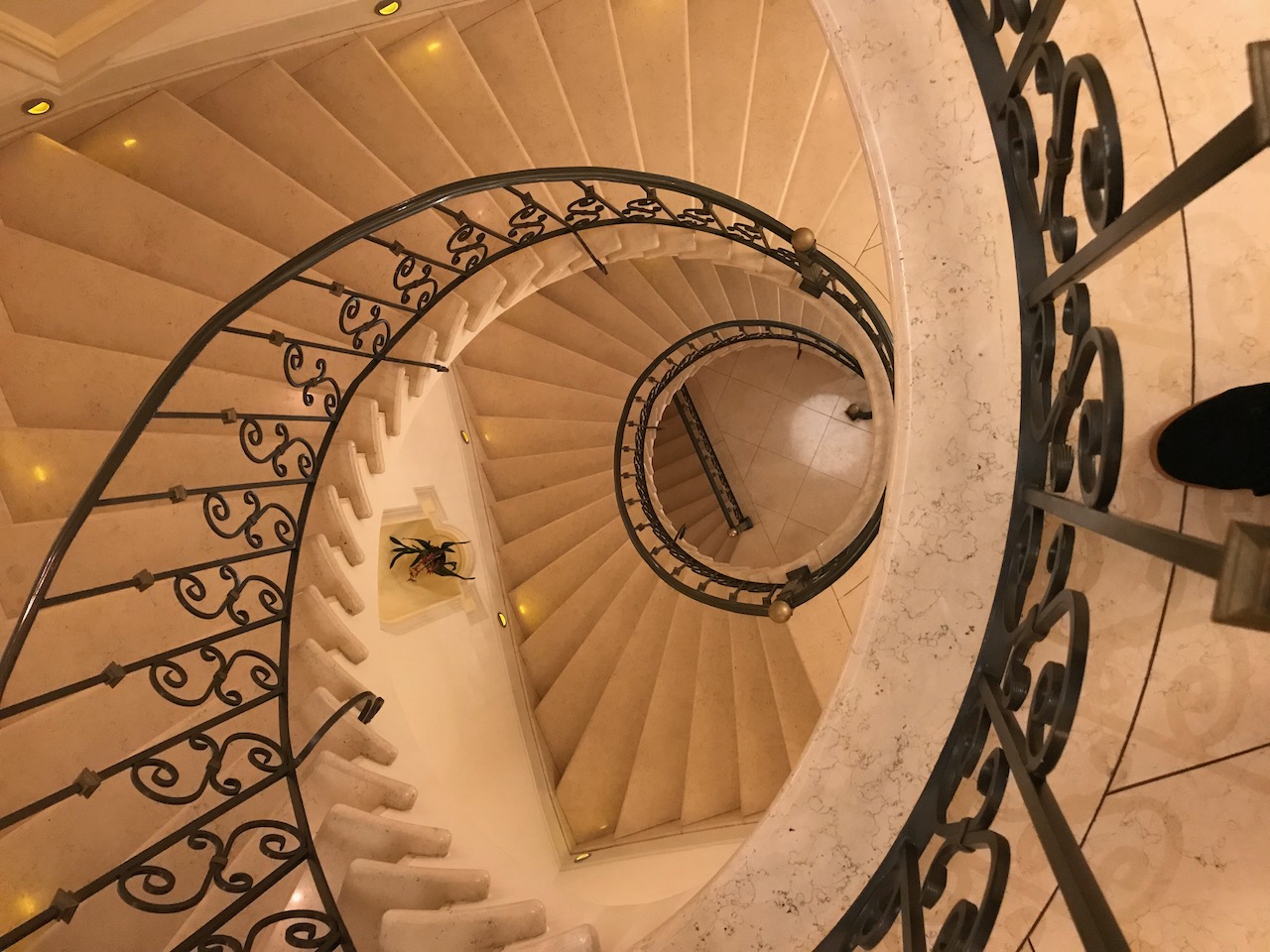 Did you know?
Ecuador was the first country to officially recognise the rights of nature, recognising in 2008 that nature has constitutional rights.
Ecuador's highest mountain, Mt. Chimborazo, is the point on Earth closest to the sun; its summit is the farthest point from the Earth's core.
Quito, Ecuador's capital city, is 2,850m above sea level, making it the highest official capital city in the world. (La Paz is higher, but not the capital of Bolivia).
The very first UNESCO World Heritage Sites are in Ecuador. Every World Heritage Site has a number – site #1 is the Galápagos Islands and #2 is Quito.
More About Ecuador & The Galapagos
You can enjoy a Galapagos cruise vacation on smaller cruise vessels that carry fewer than 20 guests, slightly larger vessels that accommodates fewer than 65 guests, or larger ships with more comfortable accommodations and upgraded dining options, offering multiple guides with a wider range of expertise.
Things to Do and See: Unique Adventures and Experiences in the Galapagos
On a Galapagos vacation, you can watch 800-pound tortoises make their way through groves of trees, swim with penguins and ocean-going iguanas, sunbathe with sea lions, hike through lava fields, and admire the flightless cormorants and blue-footed boobies found only here. The wildlife you will encounter on a trip to the Galapagos, whether you take advantage of one of the many Galapagos vacation packages or create your own custom itinerary with the help of one of our Galapagos vacation experts, will be unique to your experience in these islands.
The animals of the Galapagos, some of which species can be found nowhere else on the planet, move about as if you aren't present, providing you with unparalleled, up-close encounters with nature. The number of visitors to the islands at any given time is limited so as to help conserve the flora and fauna, so you'll experience an innate intimacy with nature while visiting one of the greatest wildlife sanctuaries anywhere in the world. If ever the expression "at one with nature" holds true, it would be while on a Galapagos Islands vacation.
Transportation Options in the Galapagos
There are several Galapagos cruises available that will bring those on a Galapagos vacation or Galapagos honeymoon to several ports of call in the 13 main islands and to some of the smaller islands and islets as well. Transportation between islands is only possible by boat or air, and nearly all transport to the islands from the mainland is accomplished by either cruise vessel, smaller boat, or plane. While on the larger islands, most people get around by bicycle, though taxi, shuttle, and bus service are available in some areas.
In Ecuador, (rail, taxi, bus)
Galapagos Islands Hotels & Resorts
On the larger islands of the Galapagos, resorts and other forms of lodging including locally operated Galapagos hotels, international luxury and chain hotels, youth hostels, glamping, and bed and breakfast accommodations are all available. There are many lodges and other eco-tourism resorts located throughout the islands, as well. You cannot camp or stay on many of the islands overnight, and only visit them during the day.
The rule with the Galapagos, as with other island chains, is the smaller the island, the less available the range of lodgings will be. Because of this, be sure to plan and book in advance, unless a Galapagos cruise is more your style.
The mainland of Ecuador
You can visit the Equator and see how water flows differently on either side of it. There are beach towns dotting its 530 miles of coastline. Beyond colonial Quito you can soak in the thermal natural hot pools at Papallacta Springs.  Or consider spending time at a rainforest lodge in the Amazonian jungle.
When Is the Best Time to Visit the Galapagos
The Galapagos islands are a year-round destination, and each season offers a different perspective.
From June to November are the driest months when the landscape is most barren, while at the same time the water is clearer and better for snorkeling or diving, though the sea temperature are cooler and currents are stronger.
From December to April sees warmer temperatures in the ocean and on land, and also some rain, especially at higher elevations. The rain supports vegetation growth and birdlife is more active. February and March are the hottest months.
Following the rainy season, May shows off greener landscapes and somewhat cooler temperatures compared to the heat of the earlier months. As a result May can be an excellent month to plan a Galapagos trip.
What to pack for a Galapagos vacation

Galapagos cruises are casual and relaxed and dressy attire isn't necessary.
Being closer to the equator, the sun, is intense. Good sunscreen protection is important, along with a hat, and sunglasses.
Long-sleeved tee-shirts and lightweight hiking pants, ideally in neutral/earth tones is good to pack.
Evening weather can be cooler and depending on when you are traveling, you may encounter some rain. A lightweight rain jacket, and a sweater or light jacket for the evenings is a good call.
You'll generally be on a boat or zodiac or kayak, and it's good to bring Ziplock bags for your phone/camera to keep them dry.
A small backpack comes in handy to take ashore with important incidentals.
Because you will have both wet and dry landings, bring water shoes and lightweight hiking shoes.
Pack at least two swimsuits if you like to swim.
Most Galapagos trip will include a visit in Quito, Ecuador's capital city located at over 9,000 feet elevation! There are several great things to see and do in Quito (including the chocolate factories!), and you should be prepared for colder nights and potential rain. As always, comfortable walking shoes are a must and rain protection. Keep in mind the higher altitude, too. Stay hydrated and mind your pace the first day or two.
Read More
TravelStore in #Galapagos & Ecuador
Let's Plan Your Trip!
Our professional travel experts look forward to tailoring an exceptional vacation for you.