Lindblad Expeditions
National Geographic expedition cruises
For over five decades, Lindblad's expedition cruises have been at the forefront of adventure travel and conservation worldwide. Not a cruise for the casino, Broadway-style show or bingo set, Lindblad Expeditions' excitement and enthusiasm, in alliance with National Geographic, is for experiencing, discovering and learning about, and helping protect, the natural world.
Lindblad Expeditions' newer ships are small and updated to offer comfort, carrying between 100 – 148 guests. From fitness and spa, the onboard science center, to the explorer program for young travelers, Lindblad covers the bases in providing a more intimate and personally enriching and educational experience for all guests.
A carbon neutral company, Lindblad Expeditions has been exemplary in its commitment to sustainability and responsible travel for more than 50 years. This includes implementing environmentally-friendly operations, working toward the conservation of nature, preserving cultural heritage, and supporting social and economic benefits for local people as a result of our travel.
About Lindblad Expeditions
A pioneer in expedition cruises, and always with a respect for the environment, Lindblad, in partnership with National Geographic, offers close-up encounters with nature and wildlife from kayaking near icebergs to swimming with sea lions via the National Geographic Explorer cruise ship. Paddleboards are also available for exercise and individual exploration, as is hiking.
Cruise with specialists
What will impress you and is the highlight of Lindblad National Geographic Expedition voyages is the passionate expedition staff, which include naturalists, historians, photographers, undersea specialists, video chroniclers and more. The voyages on all of its eight ships are educational and attract people with a spirit for adventure, discovery, learning and a sincere interest in the environment. With a ratio of one expedition specialist for every 15 paying guests, you'll have many opportunities to interact with the experts.
Every voyage a unique experience
While many cruises run on set schedules, flexibility is part of Lindblad's daily itineraries to account for the unexpected. Activities focus on research and knowledge about places and wildlife around the world and are executed in a way that makes you feel like you are in the middle of a National Geographic special. Each voyage has a sense of mystery. What might you see? Touch? Explore? Taste?
Onboard the ships
Dining options are tied to the local fare of the destinations with a strong emphasis on sustainable, local and organic food. All cabins have ocean views and some feature balconies. Some ships offer LEX Spas which feature massages, body treatments and facials. While not the white-glove service of many luxury cruise lines, Lindblad makes you feel at home and will arouse your inner adventurer.
Our recommendation
Like many expedition cruises, Lindblad/ National Geographic expeditions isn't for travelers seeking the ultimate in luxury and dining options, casinos and top-brass entertainment. It is the ultimate for those looking for an enriching vacation while traveling with specialists in their field, with a focus on nature. How can you go wrong with National Geographic?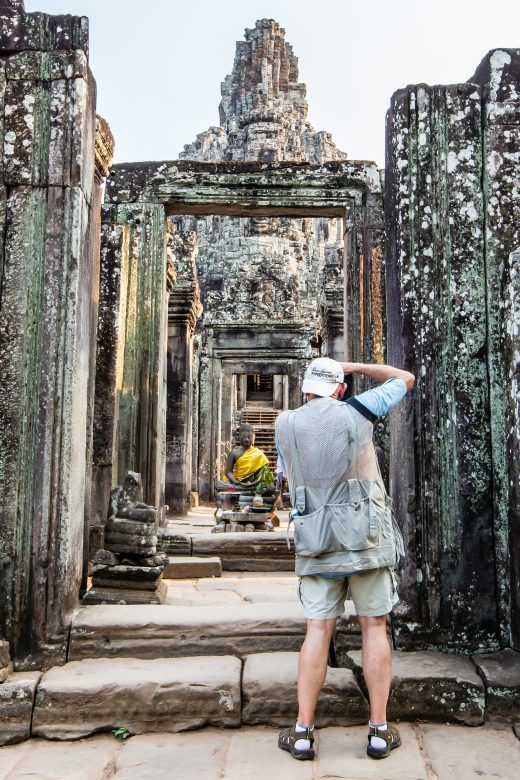 Why book with us?
Bonus Savings
Onboard $50 credit per couple on National Geographic ships Complimentary airfare on select cruises.
Cruise Price Guarantee
We will match or beat a price when you provide us with a competitor's quote prior to purchase, if it is lower and available.
Cruise Price Monitoring
With our proprietary Cruise Track program, we can instantly monitor and take advantage of price and itinerary changes that occur.
Vacation Assurance
We've got you covered with our best-in-class service and support-- from booking till after you return home.
Online Access
With our direct connection to Lindblad's inventory, you can Click Here to search available Lindblad Expedition cruises and see our amenities.
Our Cruise Experts
Our cruise experts will arrange your Lindblad Expeditions cruise and customize your travel arrangements. We'll help tailor your experience with customized shore excursions and special requests onboard, arrange pre- or post-cruise hotel stays, your best airfare options, and more.
View More Experts
Let's plan your Lindblad cruise:
Call: 800-850-3224