Yacht Vacations
Exclusive chartered yacht holidays
As travelers yearn for more intimate, personalized and exclusive vacations, crewed yacht vacations, specifically skippered or fully crewed yacht charters, have grown in popularity. Some cruise lines now offer large yacht-style vacations, too. At one time available only for the privileged few, yacht vacations have become easy and affordable for families and friends.
Living like a yachtie
On a crewed yacht getaway, family and friends can enjoy time together — a crew is at your service, meals are provided by your private chef and personal preferences can be readily accommodated. Activities from the boat can include kayaking, water skiing, wake boarding, sailing, fishing, snorkeling, SCUBA diving (and training) and more. Crewed yachts come in all sizes — from small sailing yachts with a crew of one, to mega motor yachts with a crew of many.
There's also a number of boutique cruise lines offering yacht-like vessels where you can charter or hop aboard and join others travelers. These includes Aqua Expeditions, Crystal Yacht Cruises, SeaDream Yacht Club, Ritz Carlton Yacht Collection, and Star Clippers.
Is a yacht charter expensive?
Yacht vacations can be less expensive than some all-inclusive vacations and luxury ocean cruises, starting from around $350 per person per day with meals, drinks and wine included. A family or group of four or more could charter a yacht for a week with basic crew for a cost comparable to what some cruise ships charge.
Cabin space?
Compared to ocean cruises, accommodations onboard a yacht can vary, and space is mostly compact and at a premium. Service is more casual and cuisine not as refined. On the other hand, the boat is yours, and you have control over how much time to spend where. There's no one else sharing your vacation, and you can to places the big ships can't navigate.
Where are yachts available?
More places than you might imagine:
the Bahamas and Caribbean: British Virgin Islands, French West Indies, Leeward's Windward's; the Mediterranean, including Turkey (gulets), Greece and Greek Isles, Croatia and Canary Islands...in the South Pacific... in SE Asia in Balie and Thailand... and in the United States: New England, Alaska.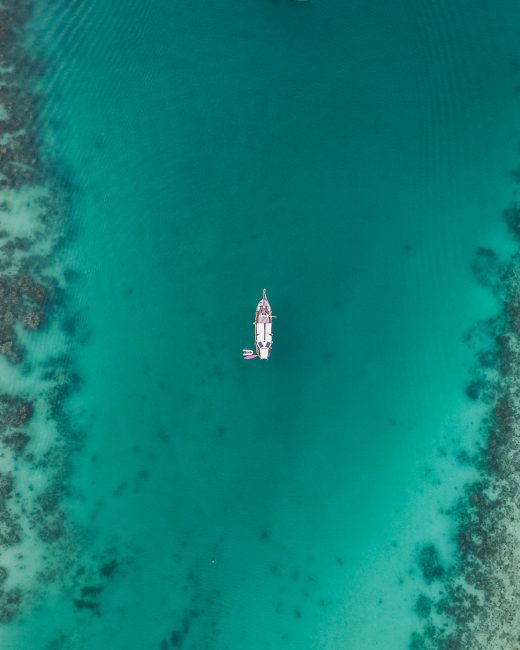 Plan your vacation on a yacht charter