Crystal Cruises
SAVOR SPACIOUS LUXURY, THE FINEST in SERVICE &CUISINE
Fine crystal evokes images of elegance and class; precisely why Crystal Cruises is so aptly named. All-inclusive Crystal cruise line is for those who appreciate the finer things on an ocean voyage: from butler services to exquisite dining and entertainment.
Crystal Cruises' sustainability program includes greenhouse gas reduction to reduce CO2 emissions, receiving awards from Stockholm, Vancouver and Venice for these efforts. Energy conservation includes lighting improvements and water conservation with reverse Osmosis plants to increase onboard water-making capacity.
About Crystal Cruises
With Crystal Cruises, you can expect high-quality service, cuisine and comfort Crystal is known for, and our cruise experts can help guide your choice.
Space matters
On ocean and expedition cruises, don't let Crystal's large ship size fool you. Crystal Cruise Line accommodates fewer guests on ships other cruise lines build to accommodate upwards of 3,000 guests. This spaciousness equates to more luxury for all guests onboard, as well as more spaciousness and options onboard Crystal's cruise ships.
Crystal cuisine
Exquisite dining is a hallmark of Crystal Cruise Lines. You'll indulge in champagne chilled to perfection, caviar served with hand-carved mother of pearl and enjoy white-gloved service with afternoon tea. On ocean and expedition, enjoy fine Italian cuisine at Prego, featuring the menus of Piero Selvaggio, notable Los Angeles restauranteur. At Nobu and Silk Road, you'll savor the creations of renowned Master Chef Nobuyuki "Nobu" Matsuhisa – a dinner that would easily fetch $250 in his restaurants ashore. From your beverages to exquisite alternative dining venues and gratuities, it's all included. While dining options are limited on all river boats, Crystal elevates the cuisine onboard on river cruises, too.
Onboard enrichment
On its larger ships, Crystal's entertainment ranges from brushing up on your technology and photography skills at Computer University @ Sea, language learning, insights from guest lecturers, to the feng-shui-inspired spa and full-service fitness centers. Crystal also offers hypoallergenic staterooms, with a chemical and odor-free environment, featuring a patented air and surface purification process.
Shoreside enrichment
Ashore, carefully crafted shore excursion options include traditional explorations, cultural evenings with exclusive concerns, as well as exciting adventure programs like hiking Mt. Kilimanjaro, exploring Tibet, bobsledding an Olympic trail, flying a Russian MIG plane or even custom-tailored experiences we can arrange for you.
Our recommendation
Whether on the ocean or on the river, Crystal is a 6-star product offering the finest in onboard service levels and excellent entertainment, enrichment and dining experiences. The quality onboard carries over the the quality shoreside with well-planned excursions. One of our favorites!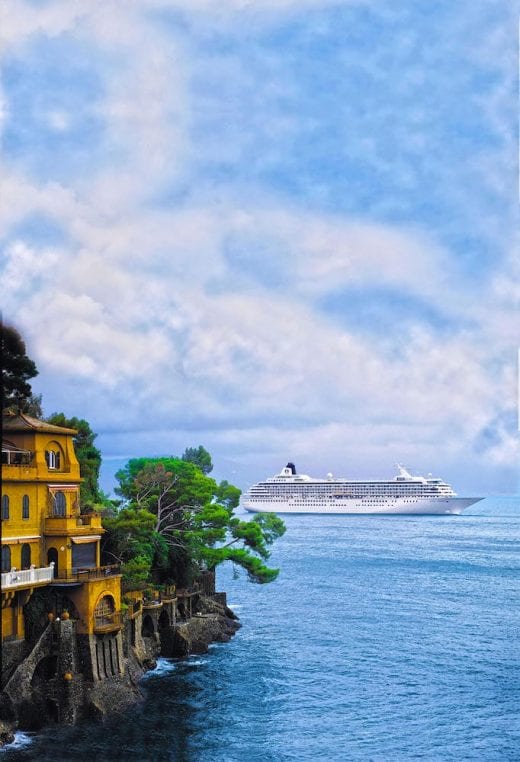 Why book with us?
Bonus Savings
Enjoy onboard credits of $250 up to $600 per couple towards shore excursions, casino, spa treatments & more.
Top Producer
We are proud to be one of the nation's top producing Crystal Cruises agency; you can book with us in confidence.
Cruise Price Guarantee
We will match or beat a price when you provide us with a competitor's quote prior to purchase, if it is lower and available.
Cruise Price Monitoring
With our proprietary Cruise Track program, we can instantly monitor and take advantage of price and itinerary changes that occur.
Vacation Assurance
We've got you covered with our best-in-class service and support-- from booking till after you return home.
Online Access
With our direct connection to Crystal's inventory, you can Click Here to search available Crystal cruises and see our bonus amenities.
Our Luxury Cruise Experts
Our cruise experts will arrange your best Crystal Cruise and customize your travel arrangements the way you want it. We'll help tailor your experience with customized shore excursions and special requests onboard, arrange pre- or post-cruise hotel stays, your best airfare options, and more.
View More Cruise Experts