Stress-Free Vacation Planning
How We Work
Planning a trip properly requires expertise and research to provide you with the right recommendations based on your preferences and needs: to "cross all the t's and dot all the i's."  We help you make better travel decisions, handle the arrangements and continue to monitor conditions and changes up to and throughout your trip. That's TravelStore's 'At Your Service' Vacation Assurance program.
If you are new to collaborating with our travel advisors, we have prepared a helpful flyer on How We Work and How You Benefit that outlines the process on what happens when you engage our professionals.
'At Your Service' Vacation Assurance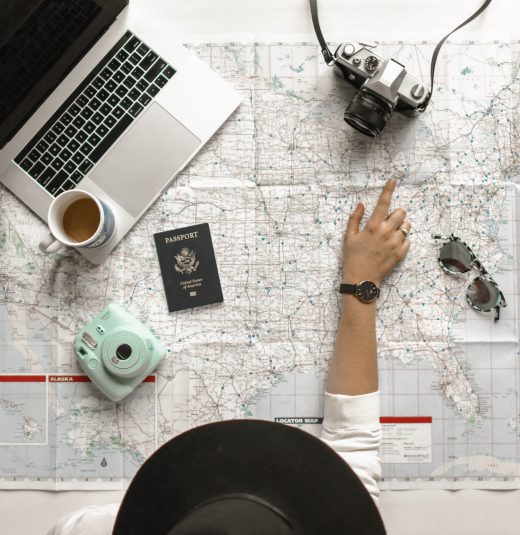 Service Plans to Meet Your Personal Travel Needs
Premium Assurance Plan
This plan is for travelers who may not need our all-inclusive services. If you already know exactly what you want and do not require customized trip planning but value our personalized service, then our Premium Plan is for you. Our Premium Plan is perfect for easy hotel getaways, pre-packaged vacations, tours, and cruises. Click here to compare our Premium and Premium PLUS Vacation Assurance services.
Premium PLUS Assurance Plan
This program is for travelers who need impeccable services for a fully custom-designed trip. Our PLUS program is ideal for travelers who are visiting multiple destinations who want access to all our services and amenities as well as the peace of mind of having a travel pro on your side if something should go wrong.  Click here to compare our Premium and Premium PLUS Vacation Assurance services.
Group Assurance Plan
This program provides our all-inclusive services for a group of 10 or more travelers who require the services of a pro to handle all the details, from contract negotiations to special services, e.g., family vacations, destination weddings, corporate incentives, or other groups.
'At Your Service' Annual Plan
Many of our clients enjoy a special relationship with their TravelStore advisor and may take two or more trips each year. For those that prefer it, we offer an annual retainer plan that covers all our services for a calendar year. Consult your Travel Advisor for details.
Flight Assurance Plan
TravelStore provides travelers the best available airfare that meets your needs at time of purchase. There are various types of airline tickets( e.g., the least expensive are non-refundable with significant restrictions). We can suggest better routings and review options. We also rebook you in the event of schedule changes required as a result of weather or other emergencies. Click to review Our Flight Assurance Plan.
Questions?
We invite you to check out our customer reviews and see what other travelers have to say. TravelStore is a Premium Member of ASTA (American Society of Travel Advisors), and CLIA (Cruise Line International Association). Our registered California Seller of Travel number is CST#2002736-10.
If you have more questions about our procedures, we invite you to contact one of our travel experts for clarification. 
Ready to plan your next trip?
Let's make your travel dream a reality.