view from Envision @ Avalon Waterways
Avalon Waterways
spacious suites are just the beginning
Avalon Waterways offers trips on the best rivers in Europe, Asia, and South America. As part of the Globus family of brands, it's easy for river cruisers to extend their experience and discover more on a land package.
Avalon's investment in sustainability includes waste reduction and recycling programs and saving water. This includes elimination of single-use plastics and supporting cleaning up plastics from waterways, LED lighting, reduction of paper waste by over 80%, securing more locally produced food, and plans to reduce carbon emissions by 50% and building all-electric river ships.
About Avalon Waterways
A member of the well-established Globus family of brands, Avalon river cruises offers another fine choice to the traveler looking for great views and personalized experiences on a river cruise. Avalon believes in leaving only footprints and taking only photos and is committed to sustainable tourism and green policies.
Better viewing
Avalon boasts open-air balconies and for great reason. Avalon has eliminated the outdoor balcony in suites but has replaced it with additional room space and glass doors. With the added space, most beds can be angled to face the outdoors, enjoyed through the glass doors, which provide more unobstructed views than traditional balconies. The entire fleet of Suite Ships® in Europe and Southeast Asia feature incomparable Panorama SuitesSM with the widest windows in river cruising that transform the suite into Avalon's signature Open Air BalconySM.
Shoreside enrichment
Guests have three types of included excursions at ports of call: classic, discovery, and active. These options provide river cruisers with experiences that are specific to their interests, from local expert guides on classic sightseeing trips, to hikes in the active choice. Travelers can also explore areas of special interest, like history, art, and wine, on an Avalon cruise. Active & Discovery cruises are packed with excursions and activities not found on ordinary river cruises. Whether you have an explorer's heart or you're a lover of art, Avalon invites you for extraordinary experiences on the Danube, Rhine, and Rhône Rivers.
Dining on Avalon
The focus is on freshly sourced locally produced food, providing a healthy meal complement in collaboration with Austrian chefs Leo and Karl Wrenkh, whose family motto is "Eating is Life!" The Wrenkh's have also operated their own culinary school in Vienna.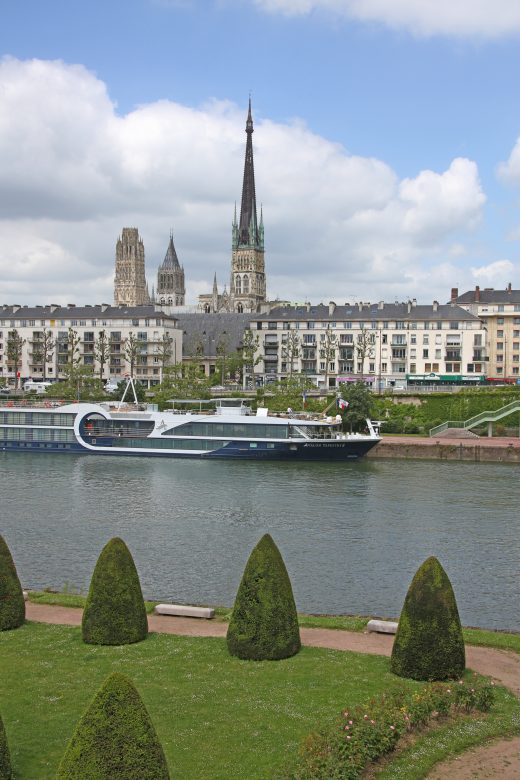 Why book with us?
Bonus Savings
Complimentary pre- or post-cruise hotel stay (6+ day Europe cruises) or $300 per couple savings if hotel unavailable.
Cruise Price Guarantee
We will match or beat a price when you provide us with a competitor's quote prior to purchase, if it is lower and available.
Cruise Price Monitoring
With our proprietary Cruise Track program, we can instantly monitor and take advantage of price and itinerary changes that occur.
Vacation Assurance
We've got you covered with our best-in-class service and support-- from booking till after you return home.
Online Access
With our direct connection to Avalon's inventory, you can Click Here to search available Avalon Waterways river cruises.
Our River Cruise Experts
Our cruise experts will arrange your best Crystal Cruise and customize your travel arrangements the way you want it. We'll help tailor your experience with customized shore excursions and special requests onboard, arrange pre- or post-cruise hotel stays, your best airfare options, and more.
View More Experts
Let's plan your Avalon river cruise:
Call: 800-850-3224