Pool deck and @ Seabourn Cruises
Seabourn Cruise Line & Seabourn Expeditions
Six-star luxury cruises with refined European service
From the complimentary welcome champagne to the in-suite bar stocked with your personal preferences, to the champagne and Caviar in the Surf beach party, Seabourn Cruise Line makes you feel like a VIP at a private club. Rated as "World's Best Small Ship Cruise Line" by Travel+Leisure, you are always greeted by name and your preferences are noted and graciously fulfilled.
As an official cruise partner with UNESCO Seabourn is committed to the efforts to preserve and protect World Heritage sites around the globe. As documented in its sustainability report, Seabourn is reducing CO2 emissions, increasing Advanced Waste Water Treatment Systems (AWWTS), reducing sulfur compounds and particulate matter from engine exhausts, reducing waste and improving water efficiency.
Seabourn's "Spa & Wellness with Dr. Andrew Weil" program, the first of its kind available at sea, offers guests a holistic spa and wellness experience that integrates physical, social, environmental and spiritual well-being. Dr. Weil co-created Seabourn's new Mindful Living Program in conjunction with The Onboard Spa by Steiner.
About Seabourn Cruises
Seabourn Cruises provides the finest ultra-luxury vacations with an array of personal, customized experiences with tipping neither expected nor required. You can choose from traditional ocean cruises or expedition cruises to more remote regions in the company of specialists in their field, all with the privileges and esprit de corps of a private club that sails the world.
Size matters
Seabourn falls into the small ship category, accommodating up to 458 guests per cruise in all-suite luxury cruise accommodations aboard Seabourn Sojourn, Seabourn Odyssey and Seabourn Quest, and 600 guests on board Seabourn Encore and Seabourn Ovation. The Seabourn Venture offers the latest design in the fleet, featuring 132 oceanfront suites. This works to your benefit as you explore exclusive harbors, off-limits to larger ships, and discover elegant enclaves along the French and Italian Rivieras, mystical Asian kingdoms or Patagonia's glacial wilderness.
Seabourn lifestyle
Befitting of an ultra-luxury cruise, staff to guest ratio is nearly one-to-one, providing you with exceptional pampering with Seabourn's distinctly European-style service. Onboard, you'll enjoy special touches that include mineral water spritzers, massages, fresh fruit sorbets and frozen towels. Wellness programs with Dr. Andrew Weil are also available. All dining venues are complimentary and open seating, (with five venues onboard the Seabourn Encore) and the a la minute cuisine rivals the best shoreside restaurants.
Shoreside enrichment
A partnership with UNESCO promotes sustainable tourism at World Heritage sites, and enhances guests' deeper insight and information about these important destinations while supporting their conservation, with guided privileged-access tours. More itineraries are including visits to UNESCO sites whose unique cultural and natural heritage possess outstanding universal value for humanity.
Seabourn Expeditions
Seabourn Expeditions operates not on heavy diesel fuel but completely on MGO, which is more environmentally sound. A Cineflex camera onboard can pick up polar bear a mile away and project it onboard screens. Two six-guest submarines to be used for those who want to discover even more of the world while cruising Earth's remote regions. Similarly, zodiacs, mountain and electric bikes, scuba gear, and kayaks are available to guests. To explore while remaining on the ship, there is an open bridge policy, through which you can access the vessel's command center and meet those working there. Two mud rooms (not just one) make it easier and more efficient for guests to get on and off board in remote locales.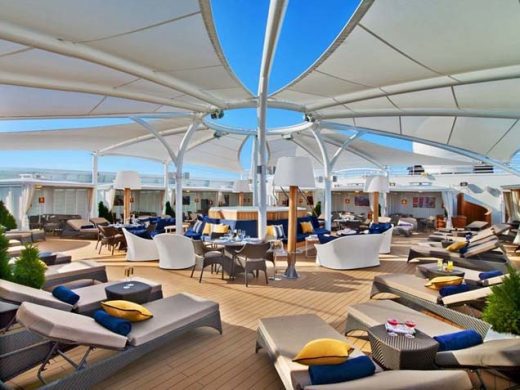 Why book with us?
Bonus Savings
On select voyages, enjoy a pre-arranged complimentary sightseeing itinerary with a Private Car & Guide to explore the selected destination highlights, or a $300 shipboard credit.
Best Available Pricing
2-for-1 or better pricing and included gratuities for room and dining staff.
Cruise Price Monitoring
With our proprietary program, we can instantly monitor and take advantage of price and itinerary changes that occur.
Cruise Price Guarantee
We will match or beat a price when you provide us with a competitor's quote prior to purchase, if it is lower and available.
Vacation Assurance
We've got you covered with our best-in-class service and support-- from booking till after you return home.
Online Access
With our direct connection to Seabourn's inventory, you can Click Here to search available Seabourn cruises and our added amenities.
Seabourn Cruise Styles
Seabourn Classic
Even in destinations like the Caribbean, uncommon ports are featured, including Deshaise on Guadeloupe, Jost van Dyke and Charlestown on Nevis. You can kayak, sail and snorkel at St. Kitts, Martinique and other islands; go deep sea fishing and enjoy four-wheel drives or horseback touring. Click to search Crystal traditional ocean cruise options currently available.
Read more
Seabourn Expedition
With Polar Class PC6 ice-reinforced hulls, the Seabourn Expeditions ships are purposely crafted for thoughtful itineraries. Alongside top technology, Seabourn Expeditions has a first-rate 26-person expedition team of scientists, scholars and others to help create extraordinary experiences to remote areas like Antarctica, Greenland and Patagonia. A special feature are the two custom-built submersibles for underwater exploration.
Read more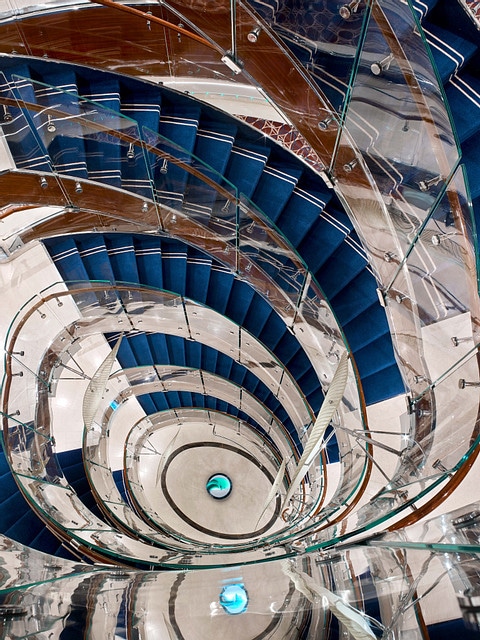 "We found the Seabourn Quest to be excellent in every respect, with very comfortable cabins and supremely good service and food. Thank you again from us both for all your efforts in making this trip such a success."

– Jill S., Providence, RI
Our Cruise Experts
Our luxury cruise experts will arrange your best Seabourn Cruise and customize your travel arrangements the way you want it. We'll help tailor your experience with customized shore excursions and special requests onboard, arrange pre- or post-cruise hotel stays, your best airfare options, and more.
View More Cruise Experts
Let's plan your Seabourn cruise:
Call: 800-850-3224