Royal Clipper and Star Clipper, Iles Des Saints
Star Clippers
Sailing cruise vacations
It is with some awkwardness we list Star Clippers as a cruise line, because a sailing adventure on a tall ship on the open seas is quite a unique experience from what most people think of when speaking about a cruise.  A Star Clippers cruise provides its guests a different perspective and true sailing adventure.
For several years Star Clippers has been named "World's Leading Green Cruise" by World Travel Awards. Operating sailing vessels, Star Clippers plans itineraries to maximize the amount of time under wind power, providing a true tall ship sailing experience while reducing fuel consumption. When using engines, Star Clippers utilizes pure, high-quality, low-sulfur gas oil for which the line was awarded the International Air Pollution Prevention Certificate.
About Star Clippers
Star Clippers voyages include the Caribbean, Southeast Asia and the Greek Isles -- all destinations conducive to exploring by sailing ship.  The experience is casual, not formal, and there are no rigid schedules onboard. Dining is open seating, meaning you dine when and with whom you wish, including the ship's officers.
The clipper experience
Royal Clipper is the line's largest vessel, rated by the Guiness Book of World Records as the largest square-rigged ship in service, with over 5,000 square meters of sail! The ship accommodates just 27 guests and features 3 swimming pools and a marina platform for ocean access to water sports. The twin clipper ships, Star Clipper and Star Flyer accommodate up to 170 guests, each featuring 16 sails. All ships promote clean energy use by using a high-quality low sulphur gas oil.
Accommodations onboard
Accommodations are modern, well-appointed and comfortable, featuring double, king or twin beds and spacious marble bathrooms. On Royal Clipper there are also suites with verandahs for your consideration, as well as select cabins with whirlpool tubs.
Our recommendation
Star Clippers is a wonderful vacation for those not interested in luxury, wish to travel on a smaller vessel with fewer guests, and may enjoy traveling by sailing ship, even taking a hands-on interest in assisting with the sails.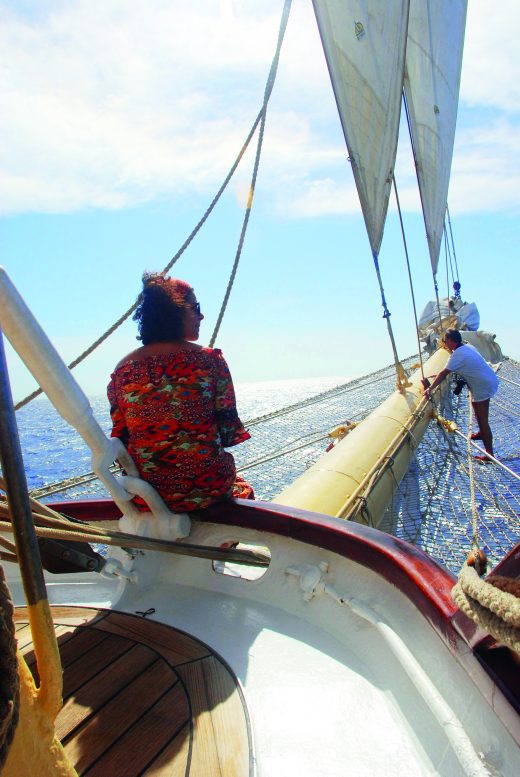 Why book with us?
Bonus Savings
$150 per couple onboard credit on any sailing.
Cruise Price Monitoring
With our Cruise Track proprietary program, we can instantly monitor and take advantage of price and itinerary changes that occur.
Cruise Price Guarantee
We will match or beat a price when you provide us with a competitor's quote prior to purchase, if it is lower and available.
Vacation Assurance
We've got you covered with our best-in-class service and support-- from booking till after you return home.
Online Access
With our direct connection to Star Cippers' inventory, you can Click Here to search available Star Clippers cruises and our added amenities.
Our Cruise Experts
Our cruise experts will arrange your best Star Clippers cruise and customize your travel arrangements the way you want it. We'll help arrange pre- or post-cruise hotel stays, your best airfare options, and more.
View More Cruise Experts
Let's plan your Star Clippers cruise
Call: 800-850-3224