Antarctica
Discover a Surreal and Uniquely beautiful continent.
Antarctica 1 Nov 2017 Charlotte Filla
Antarctica
don't miss out meeting the locals.
Excursions by zodiac in the Antarctic
Antarctica
Explore the sculpted majesty of the world's largest ice museum!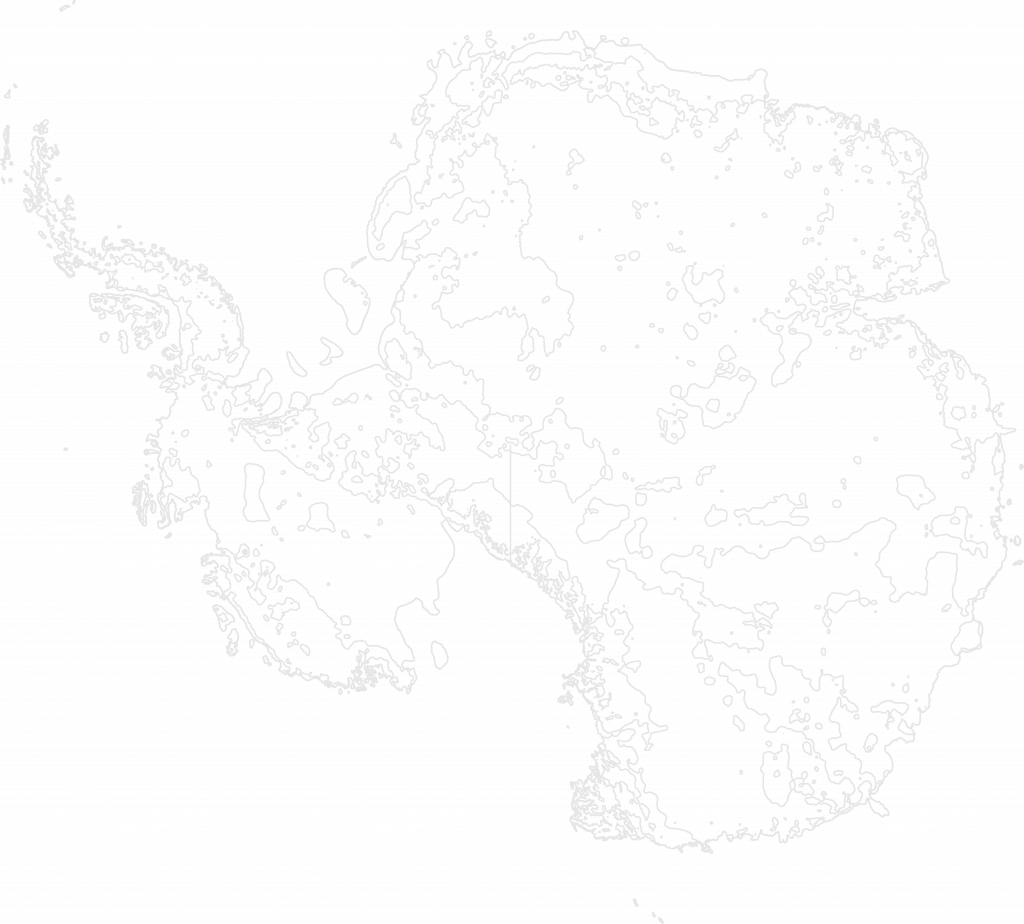 There's a bit of a bite in the air as you skim across the chilly waters of the Weddell Sea off the coast of the Falkland Islands in a zodiac. You've left the comforts of your cruise ship behind for an excursion that's only possible here. All around you are glaciers and icebergs, some towering as high as skyscrapers. On shore, an army of penguins are on maneuvers. Welcome to the continent nobody owns and doesn't have any passport or immigration regulations.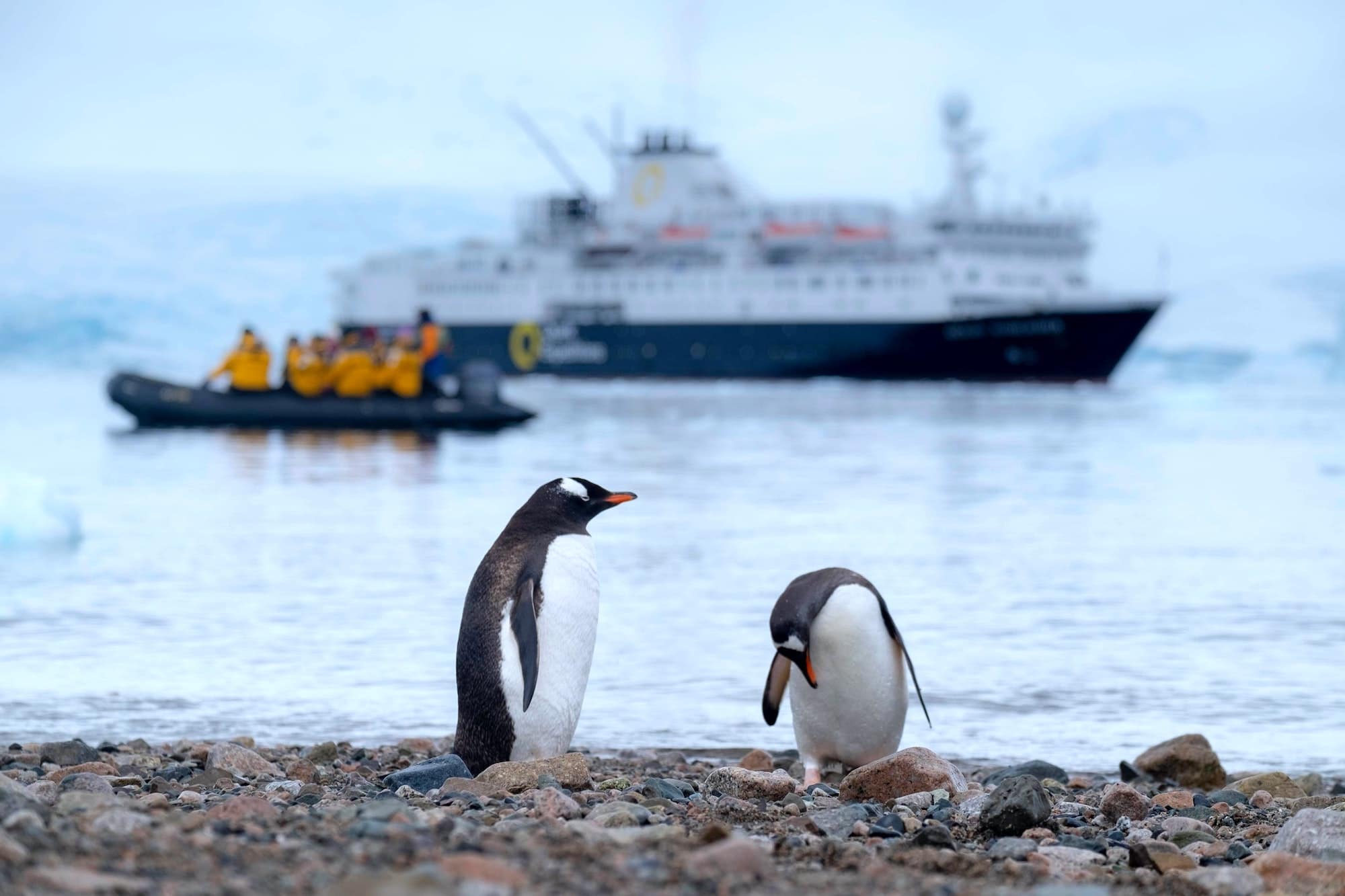 Introduction
Aboard your zodiac you gasp in awe as you see a large white outline moving across a canvas of snow and ice. As you grow closer, you can make out two polar bears, a sight to behold in their natural habitat. Ashore, you marvel as you imagine yourself Gulliver, the giant surrounded by literally thousands upon thousands of penguins. Between the exotic wildlife that can't be found anywhere else on earth, to watching some of nature's most breathtaking sculpted scenery pass you by, awash in luxury on a top-of-the-line cruise ship, an Antarctic cruise vacation offers you adventures found nowhere else on earth. (see more below)
Weather and Climate
The Southern Hemisphere's summer season is the best time to visit Antarctica, between late November and March. The weather in Antarctica is cold, with daytime highs hovering in the forties at the height of summer. The weather is also extremely unpredictable. Make sure you are well equipped with waterproof gear that is temperature-rated. Your carrier may have gear that they can rent or loan passengers, but this gear is typically well used and may not fit terribly well.
Suggested viewing
Antarctica, Ice and Sly, March of the Penguins, Penguins, Happy Feet, Ice Bound: A Woman's Survival at the South Pole, Shackelton, The Icebreaker.
Suggested reading
Terra Incognita: Travels in Antarctica (S. Wheeler,) Endurance: Shackleton's Incredible Voyage (A. Lansing), Scott and Amundsen: Last Place on Earth (R. Huntford), End of the Earth (P. Matthiessen), The Worst Journey in the World (A. Cherry-Garrard)
Plan with an
Expert
Our professional travel experts tailor exceptional luxury vacations to help you explore your world, your way. There are many Antarctica cruise options, and we can help you navigate your best choice and curate your arrangements.
Antarctica Cruises
Other than research stations, Antarctica has no true lodgings. Accommodations are found aboard cruise ships. There is a growing number of expedition cruises and luxury cruises operating cruises in Antarctica.  We've experienced a number of them and can make all your arrangements, including with these expedition cruise specialists: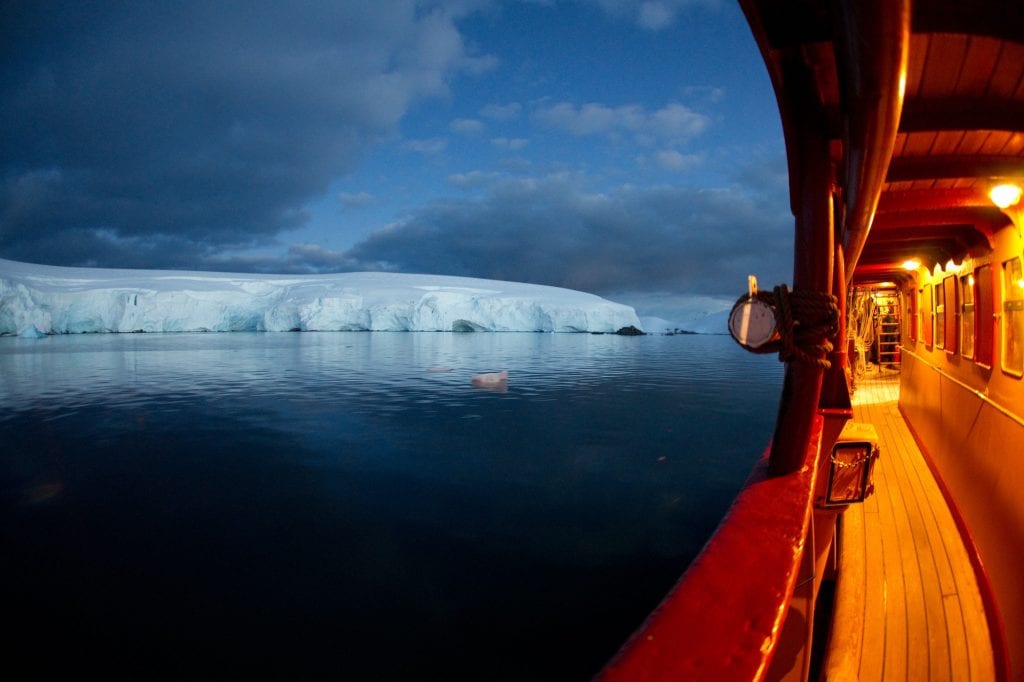 Did you know?
The Dry Valleys in Antarctica are the driest places on earth. With the low humidity and moisture, snow and ice cannot accumulate, leaving the valleys a dusty expanse of dirt.
Antarctica contains about 90% of the planet's freshwater ice and around 70% of the total freshwater on Earth.
An unnamed canyon found during a 2010 expedition extends 62 miles, is more than 6 miles wide, and reaches nearly 1.5 times deeper than the Grand Canyon.
More About Antarctica
Things to Do and See in Antarctica
An Antarctica vacation is all about sightseeing within the relatively safe bubble of shipboard and small craft travel. As mentioned above, the stark beauty of the frozen continent is difficult to describe, or even to convey via film. Add to the natural beauty of the landscape the unique animals that you may encounter, and Antarctica may well be the trip of a lifetime.
Wildlife that you may encounter includes several species of whales and dolphins, leopard seals, several species of penguins, and many other birds. If you're looking for polar bears, then you'll need to turn around and head for the North Pole. Polar bears do not live in or around Antarctica (and penguins don't live in the Northern Hemisphere at all).
Antarctica Transportation Options
Antarctic tourism is very limited in terms of the available options for travelers. You can select a large cruise ship that carries more than two-hundred passengers and features greater comfort and amenities, and one that is more stable in the rough seas around the frozen continent, or a smaller cruise ship with fewer passengers, fewer amenities, but one that has access to more sites. Aboard small craft, you will be more at the mercy of the weather, but you will have the ultimate trip in terms of flexibility and access.
Keep in mind that many Antarctic landing sites have internationally agreed upon limits to the amount of people allowed on land (typically around one-hundred), so you may be jockeying for position in a limited amount of shore craft if you're on one of the bigger ships. Take the time to research your trip fully to better understand the trade-offs involved with selecting one mode of transport over another. For example, many larger ships will reduce the number of guests they allow on Antarctica cruised to no more than 200 people.
Tourists working with less of a budget can schedule a fly-over of the continent. Seeing Antarctica from the air can be quite breath taking, but again, the weather may be a factor, and flights can be cancelled without much notice. For the very adventurous and those with deeper pockets, a flight that lands on the continent can also be arranged. There are new ships coming in 2018 that will have helicopters on board, permitting guests to do flights from their cruise ship (Scenic Cruises and Crystal Cruises).
Unique Adventures and Experiences in Antarctica
Much of what you will do while on your voyage to the bottom of the world will be unique and adventurous, requiring very little in the way of actual "attractions." However, unless you have the money and adventurousness necessary to book a landing flight on the continent, or to travel by private yacht to the continent, then you will only have the option of doing what the rest of your fellow travelers do.
Hurtigruten, for one, offers a limited number of opportunities to camp overnight in tents on Antarctic soil during the cruise.
The reason for this is two-fold: Antarctica can be a very dangerous place for those untrained in cold-weather wilderness survival, and the environmental impact of human tourism on the continent is best kept confined and at a minimum.
TravelStore in #Antarctica
Let's Plan Your Trip!
Our professional travel experts look forward to tailoring an exceptional vacation for you.