Spirent Communications
A Case Study
UK-based Spirent Communications ensures complex software used by the telecom industry works when it needs to so people and businesses worldwide can stay connected, assuring the performance of networks, network equipment, devices, and services, ranging from ethernet to cloud networks and 5G.
Company Facts
$4,000,000
Annual Travel Budget
The challenge:
Spirent's leadership was dissatisfied with a former travel management company's communication standards, which  led the company to seek out a new partner to oversee Spirent's sprawling travel operations.
Spirent was not getting updates on suppliers or useful insights into tools or technology to help streamline their operations. They had no insights into the TMC's day-to-day operations – there were no visits, no meetings, no reviews, and few updates. Spirent wasn't happy with their prior TMC operating as a black box.
After an exhaustive search, Spirent decided to switch to TravelStore. TravelStore's communications style has made this a successful partnership. Beyond the overall constancy of communication, Spirent Communications has reinforced its operations with TravelStore's duty of care services, advanced tools and technology, and now has a voice on TravelStore's Customer Advisory Board.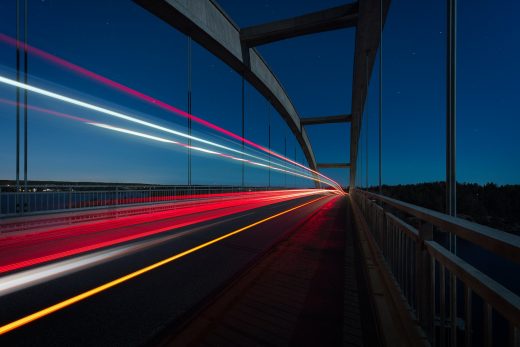 "The knowledge and communication TravelStore has shared makes it easier to do my job. In a constantly changing industry, we feel better equipped and more informed with the dependability and reliability of TravelStore."
TravelStore's Solutions
Tools and Technology
TravelStore's approach to duty of care is equal parts high-touch and high-tech. The personalized attention provided by TravelStores Client Services Manager is as important complement to the technology tools.
Supplier
Updates
TravelStore closely monitors daily updates around the clock from partners, airlines, and ground operators around the world, and reacts proactively when needed.
Client Advisory Board
The advisory board is designed to allow for collaboration among TravelStore's clients who come together to share insights and advice and learn from each other.
Solutions in Practice
Tools and Technology
For each trip abroad, SafeToGo automates the delivery of pre-trip information so vital components of duty of care are never overlooked.
This automation not only reduces costs, but ensures there is no "drop out" of important services due to the lack of personnel or absenteeism.
TravelStore's SafeToGo app turns the traveler's mobile device into a life-line: scanning systems monitor world media, flight schedules, gate changes, and government web services for security updates, extreme weather alerts, health epidemics as well as other postings that could impact travel plans.
The app automatically displays a fully detailed itinerary on travelers' mobile devices without any action required by the traveler. Hotel and car bookings, business appointments, and more are pushed onto the device through the app.
If changes are made to the itinerary by TravelStore's consultants, travelers are notified immediately through push notifications. If an event occurs that might put travelers at risk or alter business arrangements, they are informed in real-time.
When a trip reservation is made for an overseas locale, SafeToGo automatically retrieves any travel advisory and emails it to the traveler. It also stores the same advisory text in the SafeToGo App for in-flight reading.
For the client's travel managers, SafeToGo provides an Itinerary Tracking Map that displays the location of everyone traveling at their company. If a hazard like a tsunami, terrorist activity, abnormal weather, or pandemic develops during the trip, an alert will show up on the map, as well as on the SafeToGo mobile app, providing complete visibility for the company.
In other words, TravelStore clients are provided instant, timely, and consistent communication from top to bottom, which is precisely what Spirent was looking for.
Supplier Updates
The COVID-19 pandemic proved how critical supplier updates are to companies.
TravelStore helped Spirent navigate the ever-changing dynamics of travel during the pandemic and utilized the full power of TravelStore's experience and resources to advocate for Spirent's best interests.
TravelStore's clear and constant communication provided Spirent as much peace-of-mind as was possible given the unprecedented situation. TravelStore sent Spirent regular messages with supplier updates, such as airline changes, insurance policy updates, as well as resources from the US State Department and other government agencies. Leaders at TravelStore also organized webinars with medical and risk management experts.
In addition, TravelStore provided up-to-the-minute changes and cancellation policies for all major international airlines and leveraged its close relationships with suppliers to maximum flexibility to minimize cancellations, penalties, or both, ensuring Spirent the best possible outcome.
TravelStore closely monitors daily updates around the clock from partners at BCD, Signature Travel Network, airlines, and ground operators around the world to ensure it has the most accurate and up-to-date information regarding current travel situations.
Client Advisory Board
Spirent also found being on TravelStore's Client Advisory Board immensely helpful in ensuring it stays on top of industry news and the latest innovations in the space. The advisory board is designed to allow for collaboration among TravelStore's clients who come together to share insights and advice. The board structure creates a consistent and dependable space for reporting and industry knowledge.
The Board also provides a forum for Spirent to communicate directly and openly with TravelStore's leadership to provide feedback and to get any questions answered. Because the board is composed of high-level executives across client organizations, Spirent leaders are able to network with like-minded professionals and share in-depth market insight and market intelligence.