zodiac @ Iceland ProCruises
Iceland ProCruises
Adventure cruises in Iceland and Greenland
Iceland ProCruises offers inveterate travelers the opportunity to circumnavigate exotic Iceland and experience erupting volcanoes, black sand beaches, thundering waterfalls, magnificent glaciers, rocky deserts and hot springs in which to refresh oneself; or choose to explore Greenland. Get up close and personal on complimentary excursions by Zodiacs.
Iceland ProCruises' environmental consciousness includes respect for nature, buying over 80% of food from local suppliers and MSC-certified seafood, use of eco-friendly and biodegradable cleaning and washing agents, minimizing waste and use of single-use products, treating fuels with a special fuel to reduce emissions and relying on marine gas oil (MGO) with less than 0.1% sulfur.
About Iceland ProCruises
During the summer season months, explore Snaefellsjokull Glacier in a snowcat. Explore puffins and many bird species on a boat trip to Vigur Island, which has just five inhabitants and Iceland's only windmill. Explore the lunar landscape of the interior (where Apollo astronauts trained) in a 4x4 superjeep, and climb Iceland's national mountain Hdeinsfjordur. Or kayak on the Nordfjordur Fjord or enjoy a reindeer hike. You can even play 18 holes inside a sunken volcanic crater!
Exciting itineraries
Itinerary choices include 10, 11, and 12 days. The Iceland itinerary features a circumnavigation of the country, including seeing puffin colonies at Grundarfjordur, discovering the Myvatn Nature Reserve at Akureyri with its waterfalls and geothermal nature baths, watching species of whales at Husavik and sea fishing in Isafjorder. Slightly longer itineraries explore Viking history in southern Greenland, and visiting the western side of the continent and discovering Inuit culture.
Rekyavik is your base
All voyages are round trip from Rekyavik, and include a one-night pre-cruise hotel stay in the capital. Guests can extend their stay and visit the Thrihnukagigur Volcano cave, or select a helicopter excursion to Thungvellir national Park and the Glymer Waterfall.


Onboard the ship
Traveling onboard the comfortable super yacht, Ocean Diamond, accommodating just 210 guests and 106 crew, you'll enjoy the convenience and value of exploring a number of Iceland's highlights in the company of your Iceland expedition team onboard, who will offer talks during the cruise to enrich the voyage (and perhaps impromptu operatic performances). Life onboard is casual (no dress up required). The Ocean Diamond offers open-seating dining featuring an international menu and local Iceland dishes. Accommodations are available for single travelers, couples and triples, and the heated pool, fitness center, and library provide additional onboard enhancements to the journey.
Our recommendation
Iceland Pro is a summer seasonal product only focused on Iceland and Greenland, using a 4-star mid-size ship, not a luxury ship. The focus here is the itinerary and destination. Accommodations and cuisine will be fine, but not luxurious. We're fans of the Iceland circumnavigation itineraries as a way to experience this destination, as few cruise lines offer it.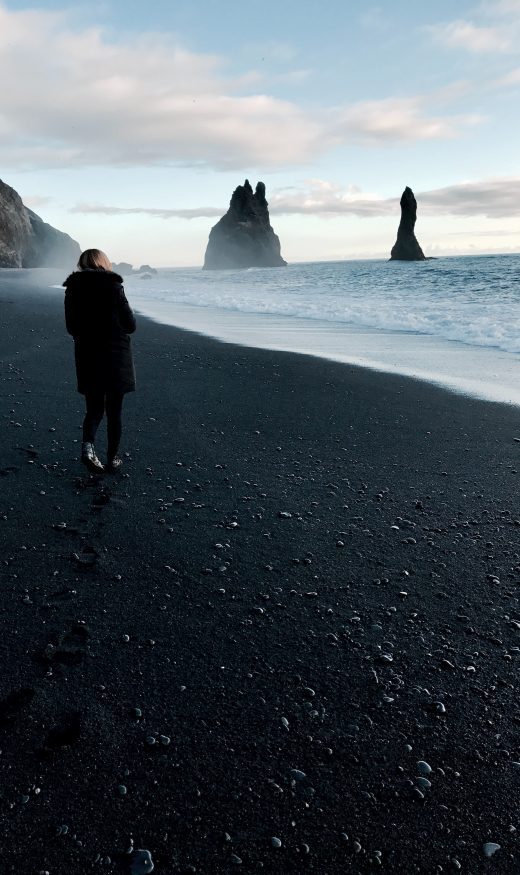 Why book with us?
Bonus Savings
Up to $500 in shore excursion credits with our compliments (select voyages).
Cruise Price Guarantee
We will match or beat a price when you provide us with a competitor's quote prior to purchase, if it is lower and available.
Cruise Price Monitoring
With our proprietary Cruise Track program, we can instantly monitor and take advantage of price and itinerary changes that occur.
Vacation Assurance
We've got you covered with our best-in-class service and support-- from booking till after you return home.
Online Access
With our direct connection to Iceland Pro's inventory, you can Click Here to search available Iceland ProCruises and our added amenities.
Our Cruise Experts
Our cruise experts will arrange your best Iceland Pro cruise and customize your travel arrangements the way you want it. We'll help tailor your experience with customized shore excursions and special requests onboard, arrange pre- or post-cruise hotel stays, your best airfare options, and more.
View All Cruise Experts
Let's plan your Iceland Pro cruise:
Call: 800-850-3224