Norwegian Cruise Line
experience freestyle cruising & the haven lifestyle
Norwegian Cruise Line (NCL) offers guests a wide range of revolutionary features, in addition to a number of new spaces and interactive experiences meant to excite and inspire. The cruise line's Cruise Like a Norwegian® campaign evokes how Norwegians live life to the fullest, and invites you to do the same.
Norwegian Cruise Line's Safety, Security, Health and Environmental Protection policy establishes a commitment to conduct its operations safely, securely and with environmental sensitivity, including reducing the impact of its operations, recycling, disposing waste in accordance with national and international regulations, and meeting ISO 14001 certification objectives for environmental management.
Norwegian Cruise Line Holdings (NCL, Oceania and Regent Seven Seas) has made the commitment in 2021 to offset three million metric tons of greenhouse gas emissions over three years to "bridge gaps in decarbonization efforts."
(Three million metric tons of greenhouse gas is what would be emitted from over seven and a half billion average passenger miles in a typical car.)
With carbon neutrality, the Norwegian Cruise Line Holdings is striving to offset its own emissions through carbon savings elsewhere.
About Norwegian Cruise Lines
NCL's Freestyle Cruising motif underscores options and choices. One of Norwegian Cruise Line's standout features is The Haven. Haven guests enjoy the personal service of a concierge and 24-hour butler. Step into the luxurious Haven Courtyard, and relax with a book, take a dip in the pool or the hot tub. No matter how you plan to spend your time, this private sanctuary provides the perfect escape for couples and families.
Accommodation Styles
Relax in comfort and style with a wide range of staterooms, including The Haven, the line's most luxurious, well-appointed and spacious accommodations. Whether you want to make it a family affair and stay in a Family Suite, vacation solo in a Studio designed for single travelers, or enjoy a Balcony Stateroom with some of your best friends, Norwegian has a wide variety of options from which to choose.
NCL dining options
When it comes to dining, Norwegian offers more choices than most cruise lines. You can savor a fine three-course meal and a great bottle of wine, or grab a burger hot off the grill. Dress up. Dress down. Sit down with friends or make new ones. Thanks to the flexibility of no fixed dining times or pre-assigned seating, you have the freedom to enjoy more dining options than days of your cruise -- up to 16 dining venues, in fact. When you stay in The Haven, you'll have additional private dining options available to you beyond the main dining rooms and specialty restaurants on board. If you prefer to order from The Haven's special menu, your butler can serve your meal in the privacy of your suite.
The Haven by Norwegian®
The Haven® is a private luxurious enclave with its own pool affording personalized service and privacy in a unique cruising experience. Guests can enjoy all the amenities of a large cruise ship, along with multiple dining and entertainment options, yet have their own private retreat in which to relax, removed from the hubub Norwegian's large ships offer. Floor-to-ceiling windows provide an ever- changing view. Suite offers up to 1,382 sq. ft., and sleep up to six guests. Champagne, custom selection of liquor, fruit, bottled water and sodas. Other amenities include priority boarding of tenders for shore excursions, limousine service between pier and airport (for Garden Villa guests), priority restaurant and entertainment reservations.
Onboard entertainment
When it comes to onboard entertainment, you can bask in the bright lights of Broadway with performances like Rock of Ages and Legally Blonde. Tickle your funny bone with hilarious comedic performances courtesy of The Second City. Or watch in awe as world-class acrobats and aerialist twirl through the air in Cirque Dreams Jungle Fantasy. Spend every day discovering award-winning entertainment.
Our Recommendation
For a mega-ship cruise popular cruise line, NCL offers a number of advantages, especially for families and younger travelers (with exciting onboard gaming options), for solo travelers (with solo staterooms), and for foodies (with so many dining options onboard). Plus, The Haven offers a more private and serene option while having access to all the benefits a mega-ship can provide.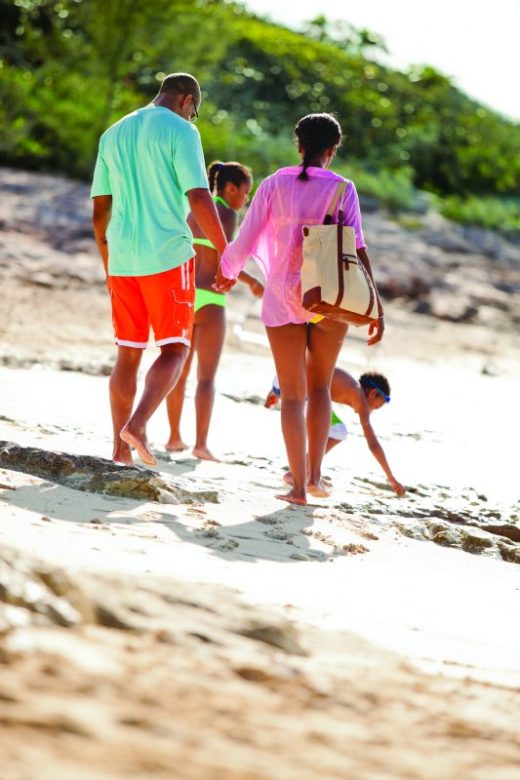 Why book with us?
Bonus Savings
Onboard credits from $25 - $300 per couple on select voyages throughout the year.
Cruise Price Guarantee
We will match or beat a price when you provide us with a competitor's quote prior to purchase, if it is lower and available.
Cruise Price Monitoring
With our proprietary Cruise Track program, we can instantly monitor and take advantage of price and itinerary changes that occur.
Vacation Assurance
We've got you covered with our best-in-class service and support-- from booking till after you return home.
Online Access
With our direct connection to NCL's inventory, you can Click Here to search available NCL cruises and see our bonus amenities.
Our Cruise Experts
Our cruise experts will arrange your best NCL cruise and customize your travel arrangements the way you want it. We'll help tailor your experience with customized shore excursions and special requests onboard, arrange pre- or post-cruise hotel stays, your best airfare options, and more.
View More Cruise Experts
Let's plan your NCL cruise vacation:
Call: 800-850-3224