siting dolphins on UnCruise
UnCruise Adventures
Small ship and intimate coastal cruises
If you aspire to exploring a place by kayak, skiff, paddle board or on foot off-the-beaten-path and in comfort, then UnCruise Adventures may be just the thing, offering unrushed, uncrowded and unbelievable experiences with just 22 to 90 guests. You'll explore with expert insiders, meet real people, and have real experiences.
UnCruise fosters responsible practices to lessen its environmental footprint. These include replacing engines for more efficiency, making arrangements in each port for recycling and proper disposal of waste, purchasing local food and supplies and sustainable seafood, and eliminating single-use plastics.
About UnCruise
Just you and the wilderness: active explorations and casual cruising in nature's backyard aboard UnCruise Adventures cruises. UnCruise offers two styles of adventures: InnerSea Discoveries and American Safari Cruises. One is more active and casual, and the other provides a more upscale level of accommodation and service. Both offer activities and excursions that complement the wilderness, wildlife, and culture of each destination they visit on small ships that accommodate just 22 to 90 guests.
Where can you UnCruise?
UnCruise Adventures' small ship explorations are to more remote areas, where large ships can't go, and where anchoring in natural surroundings is a highlight, not the ports of call. Wildlife sightings are more the highlight. Itineraries include Alaska, Hawaii, Mexico's Sea of Cortés, Galapagos, Costa Rica and Panama, Columbia and Snake Rivers, or coastal Washington and British Columbia.The vessels carry from just 22 to 88 guests.
Two UnCruise styles
The three green "Wilderness" boats are more basic: Adventurer, Discoverer, and Explorer. These offer a moderate price point and inclusive of all meals and most activities and equipment. All cabins have windows and a hot tub on deck. Onboard lifestyle is casual. The three "Safari" vessels are more upscale yachts with generous inclusions, more generous stateroom options, and are all-inclusive including bar service, with turn-down service, robes, rainjackets and more. Dining is more gourmet with plated dinners, while it's mostly buffet style on the "wilderness" boats. Sauna and massage service is also available on the "Safari" boats.
Alaslka, the UnCruise way
Enjoy a one-week Alaska adventure cruise in the summer months, where you can meander around smaller bays and islands, get closer to wildlife, and spend some time in Glacier Bay. The custom launch kayak launch platform makes it easy to ease off the ship. Imagine paddling through ice crystals at safe distance from glaciers. A motor skiff allows you to relax and enjoy the scenery or get closer to whales. Hiking excursions, often off-trail, allow you to explore ashore at the pace you prefer. A forest service ranger is onboard to help guide and explain what you'll experience. Adventure awaits... who knows, maybe you'll even join the Banana Slug Club.
Our recommendation
For active travelers who want to travel on a small vessel in a more intimate experience, enjoying the benefits of accommodations that take them to different locations, UnCruise is just the ticket. A casual onboard lifestyle and get close to nature approach makes this a rewarding adventure choice.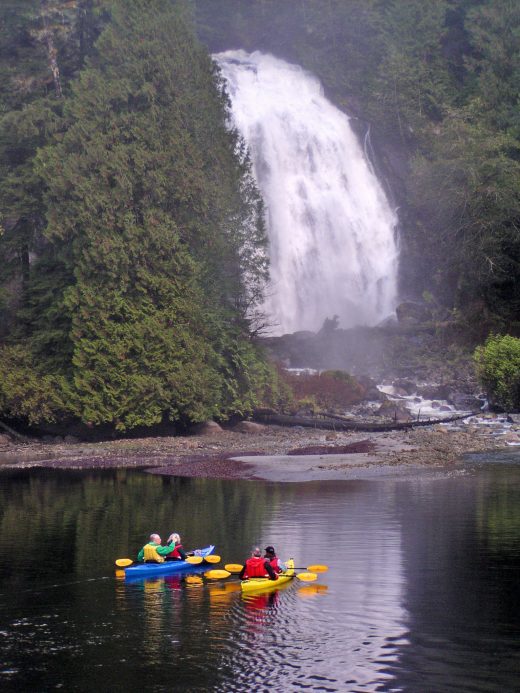 Why book with us?
Bonus Savings
$100 in onboard allowance per couple.
Cruise Price Guarantee
We will match or beat a price when you provide us with a competitor's quote prior to purchase, if it is lower and available.
Cruise Price Monitoring
With our proprietary program, we can instantly monitor and take advantage of price and itinerary changes that occur.
Vacation Assurance
We've got you covered with our best-in-class service and support-- from booking till after you return home.
Online Access
With our direct connection, you can Click Here to search available UnCruise trips and our added amenities.
Our Cruise Experts
Our cruise experts will arrange your best UnCruise and customize your travel arrangements. We'll help tailor your experience, arrange pre- or post-cruise hotel stays, your best airfare options, and more.
View More Cruise Experts
Let's plan your UnCruise adventure:
Call: 800-850-3224