Victory Cruise Lines
American river & ocean cruises
Whether cruising the Great Lakes and Canada/New England, Alaska,  Mexico & the Yucatan Peninsula or Southeast USA, Victory Cruise Lines helps you explore and discover more of North America on its river and ocean cruise ships on boutique vessels in comfort, with enriching onboard lectures, included shore excursions and optional premium experiences in each port of call.
Victory Cruise Line is a division of American Queen Voyages, which is reducing its plastic footprint by over 90%, installing hydration stations and using reusable drink-ware, recycling cooking oil and installing food waste compaction and dehydration systems.  Its new X-Bow® design on Ocean Discoverer results in smoother sailing and higher levels of clean-burning fuel efficiency.
About Victory Cruise Lines
Victory has two boutique river ships and one ocean-going cruise ship that offer itineraries of 7 to 15 days. Included shore excursions and optional premium experiences in each port bring adventure and a true sense of place. Modern metropolitan wonders and historic cultural sites deliver deeper meaning. Informed local guides share their insights along the way. Each voyage includes a complimentary pre-cruise hotel stay.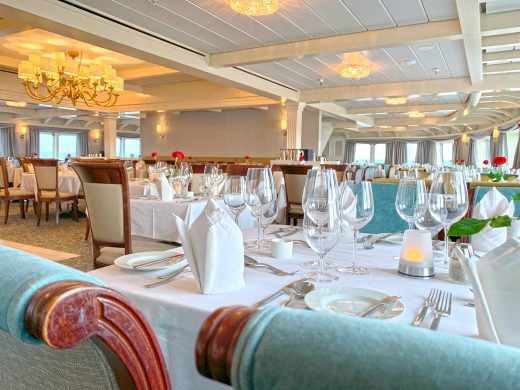 Why book with us?
Cruise Price Guarantee
We will match or beat a price when you provide us with a competitor's quote prior to purchase, if it is lower and available.
Onboard Savings
Enjoy a $100 per couple onboard credit on every cruise, and up to $200 on select departures.
Vacation Assurance
We've got you covered with our best-in-class service and support-- from booking till after you return home.
Our Cruise Experts
Our cruise experts will arrange your best American Queen cruise and customize your travel arrangements the way you want it. We'll help tailor your experience with customized shore excursions and special requests onboard, arrange pre- or post-cruise hotel stays, your best airfare options, and more.
View More Cruise Experts
Let's plan your cruise vacation
Call: 800-850-3224