Ireland & Northern Ireland
stunning coastlines and sweeping vistas.
Ireland & Northern Ireland
Lively cities with heritage. Dublin. Galway. Cork. Belfast. Londonderry.
Ireland & Northern Ireland
A magical LAND OF SHAMROCKS AND LEPRECHAUNS.
Ireland & Northern Ireland
The pub and music festival scene can be part of your experience. An Ireland vacation is a truly joyful surprise. There's Dublin's gorgeous old pubs and live music, and sampling and learning about whiskey at Bushmills or Jameson. Take in the beauty of the Cliffs of Moher and the views from the Liffey River. Kiss the Blarney Stone. In Northern Ireland visit Belfast, where murals from The Troubles document recent history. Farther north, the Giant's Causeway beckons.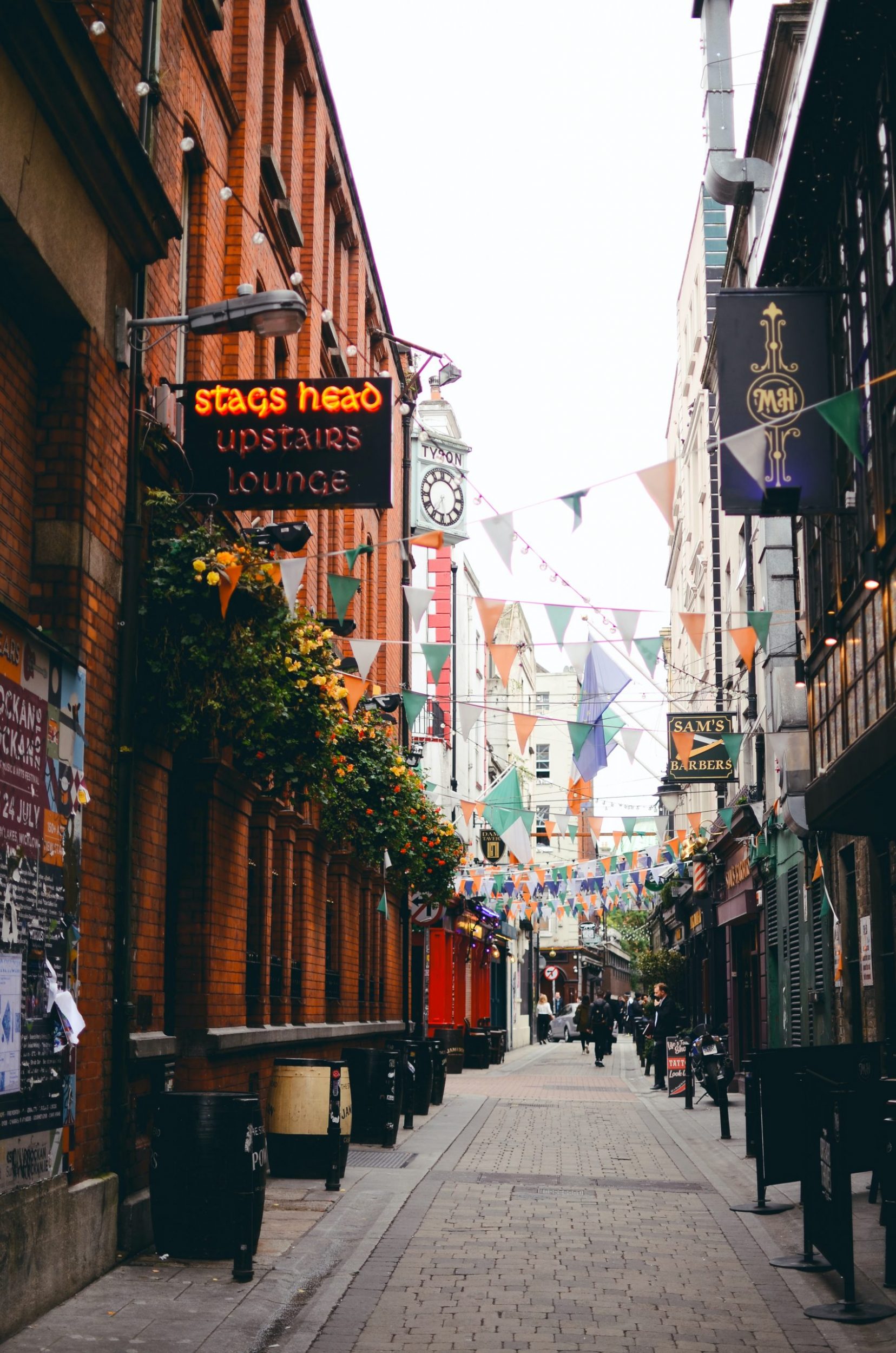 Introduction
The Emerald Isle beckons with its lush, beautiful countryside, its rich history, and its generous and welcoming people. You can choose a drinking tour of the country and enjoy the "crack" (conversation) and music at any of the hundreds of pubs scattered throughout the country. Or you can choose a history of Ireland tour and visit the many historical sites, medieval castles (even stay in one or two of them!), and ancient ruins that dot the countryside.
WEATHER AND CLIMATE
Ireland has a somewhat unique climate, located as it is between Britain and the North Sea. The island enjoys a moderate climate with frequent and rapid changes in the weather, but without extremes of temperature. It experiences four seasons of weather, but the island does experience cloud cover and rain on 150 to 225 days a year. So, no matter what time of year you visit, be sure to bring adequate rain gear if you intend to spend time outdoors. Severe cold is very rare in Ireland, even in the north of the country. But there are times, usually a couple of days each winter, when it does snow.
TRANSPORTATION
Belfast, Dublin, and most of the other large towns and small cities of Ireland have developed mass transit systems that rely primarily on buses to get both locals and visitors around. The major cities and towns also have taxi service, and Dublin has Uber, as well. Dublin also operates a regional commuter rail system called DART. For getting around the Irish countryside, if you're not on a guided coach tour, a car rental is probably the most efficient and hassle-free way to go. TravelStore can arrange a self-drive Ireland vacation, or car and driver service within any specific location.
What to eat
Discover there's far more to dine upon than colcannon and soda bread. Being an island, it's not surprising fresh seafood is readily available. There are dozens of oyster festivals, too. Of course, potatoes are ever present in the Irish diet. Beef and Guinness Pie is a pot pie made with Guinness stout. Irish stew is made of beef or mutton, cooked with onions and gravy and served with a side of mashed potatoes. A coddle is a stew of sausages and bacon mixed in with scalloped potatoes. Colcannon is cabbage or kale with creamy mashed potatoes. Shepherd's Pie is minced lamb and veggies in a gravy on a crust of mashed potatoes and baked. When it comes to whiskey, there are four types (single grain, single malt, pot still, and blend)-- so be sure you try each one (if you're so inclined)!
Suggested reading
Angela's Ashes (F. McCourt), Dubliners (J. Joyce), How the Irish Saved Civilization (T. Cahill), The Cold Cold Ground (A. McKinty), In the Woods (T. French), Amongst Women (J. McGahern), Ireland (F. Delaney). Beatlebone (K. Barry), Inventing Ireland (D. Kiberd), Finbar's Hotel and Ladies' Night at Finbar's Hotel (D. Bolger).
Suggested Viewing
The Commitments, Brooklyn, Far and Away, The Wind That Shakes the Barley , Hunger, My Left Foot: The Story of Christy Brown, Michael Collins, The Crying Game, Bloody Sunday, The Guard, The Magdalene Sisters, In the Name of the Father, The Green Knight.
Ireland Travel Experts
Our experts offer you the very best  Ireland vacation, whether on a custom curated Ireland tour or on an organized grooup tour. Let our Ireland experts arrange your trip to Ireland the right way.
Hotels & Resorts in Ireland
Nearly every town of any size in Ireland has a wide range of accommodations. Not to be missed, however, is a stay in one of Ireland's castle hotels, such as the world-renowned Ashford Castle. TravelStore has exclusive amenities at select resorts, including:
Dublin
The Merrion Hotel
Four Georgian Townhouses and contemporary Garden Wing around two 18th century style gardens.
Dublin
Cong, County Mayo
Ashford Castle
800-year-old castle recognized as Ireland's top castle destination, once home to the Guinness family.
Cong, County Mayo
Belfast
The Fitzwilliam Hotel
A contemporary design masterpiece in super chic elegance next to the Opera House.
Belfast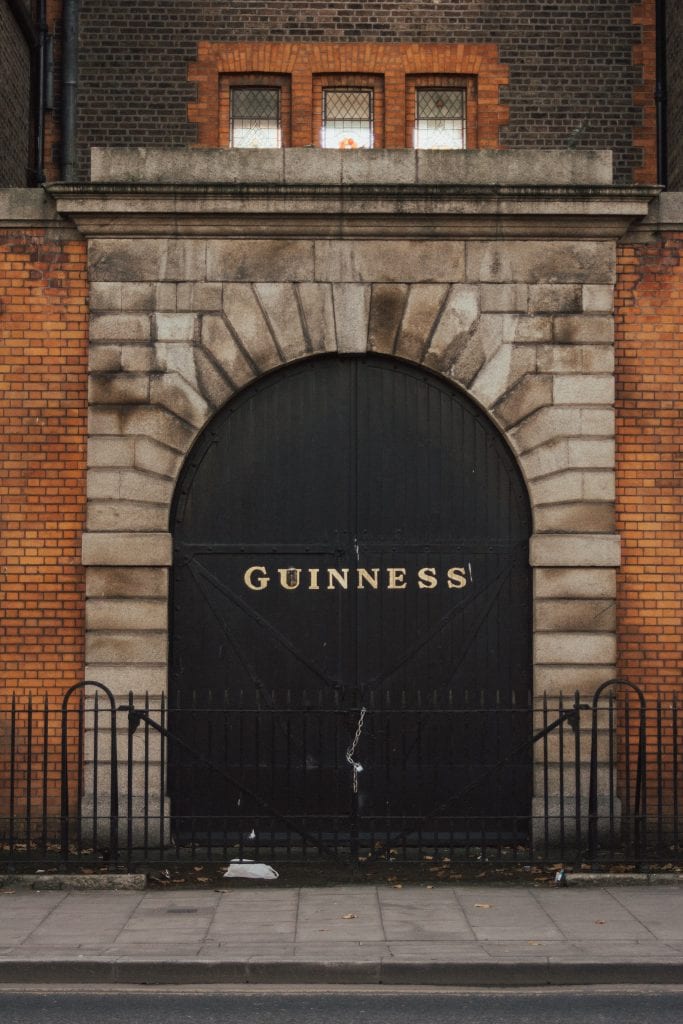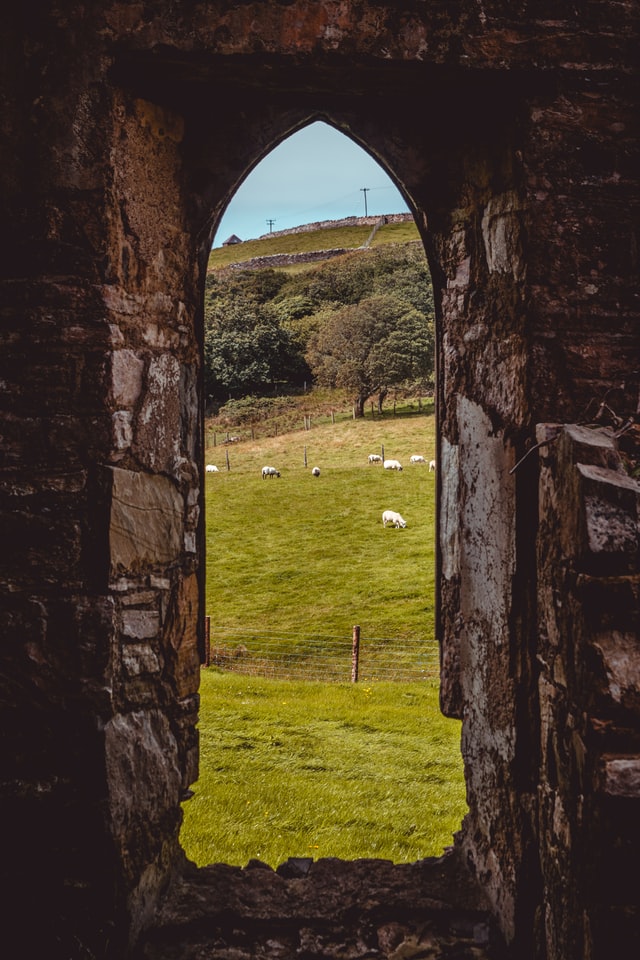 Did you know?
While almost 80 million people around the world have Irish passports, the population of Ireland is around 4.8 million. 
The 2,500 km Wild Atlantic Way is the 'longest defined coastal driving route in the world'.
Halloween originated from the ancient Celtic festival of Samhain: people lit bonfires and wore scary costumes to ward off spirits.
More about travel to Ireland
Things to See and Do on a Trip to Ireland
If it's your first trip to Ireland, walking the Giant's Causeway, kissing the Blarney Stone, taking the Guinness Factory Tour, purchasing a cable knit sweater, and enjoying the nightlife in a few city or rural pubs may be all it takes to cross the Emerald Isle off your list. But, if you've been to Ireland before or are looking for something a little less ordinary to take up your time, consider the following options.
Take a drive down a magic road to the Magic Hill in Mahon Falls, Co Waterford. One of the most picturesque of the "magic roads" along the Irish countryside, this one leads to a spot with a fairy tree in the Comeragh Mountains that's known for its strange gravity.
You can also take a boat tour of Clew Bay, around John Lennon's Island. Lennon bought the island and intended to build a home on it, but never did. He did stay and camp there twice, though. And if you like it, it's for sale last we checked.
View the murals of the wall in Northern Ireland. Travel to Belfast and take a taxi tour of the Northern side of the wall, viewing the murals depicting "The Troubles" and a couple of centuries of political and social history in Ireland.
Our expertise and personal contacts will enhance your visit to Ireland or Northern Ireland, no matter what time of year you choose to travel. Contact us today to arrange an Ireland vacation that's perfectly customized to your desires.  You can also learn more about and search for some of our Ireland vacation offers here.
Read More
TravelStore in #Ireland & Northern Ireland
Let's Plan Your Trip!
Our professional travel experts look forward to tailoring an exceptional vacation for you.