Malaysia
Discover the modernity and its cultural diversity
© Tour & Incentive Travel
Malaysia
Explore the jungles and unique wildlife
Malaysia
Taste its unique exotic cuisine
Malaysia
Hidden beaches await

The iconic image of Malaysia may be the contemporary Petronas Twin Towers in Kuala Lumpur. But there's far more to Malaysia in its cultural diversity and range of options, from beautiful beaches to lush jungles like Taman Negara National Park, the incredible caves of Bunung Mulu National Park, or the tea plantations in the Cameron Highlands. Outdoor enthusiasts will discover many hiking trials including Mt. Kinabalu, while Sipidan is one of the world's best protected dive spots.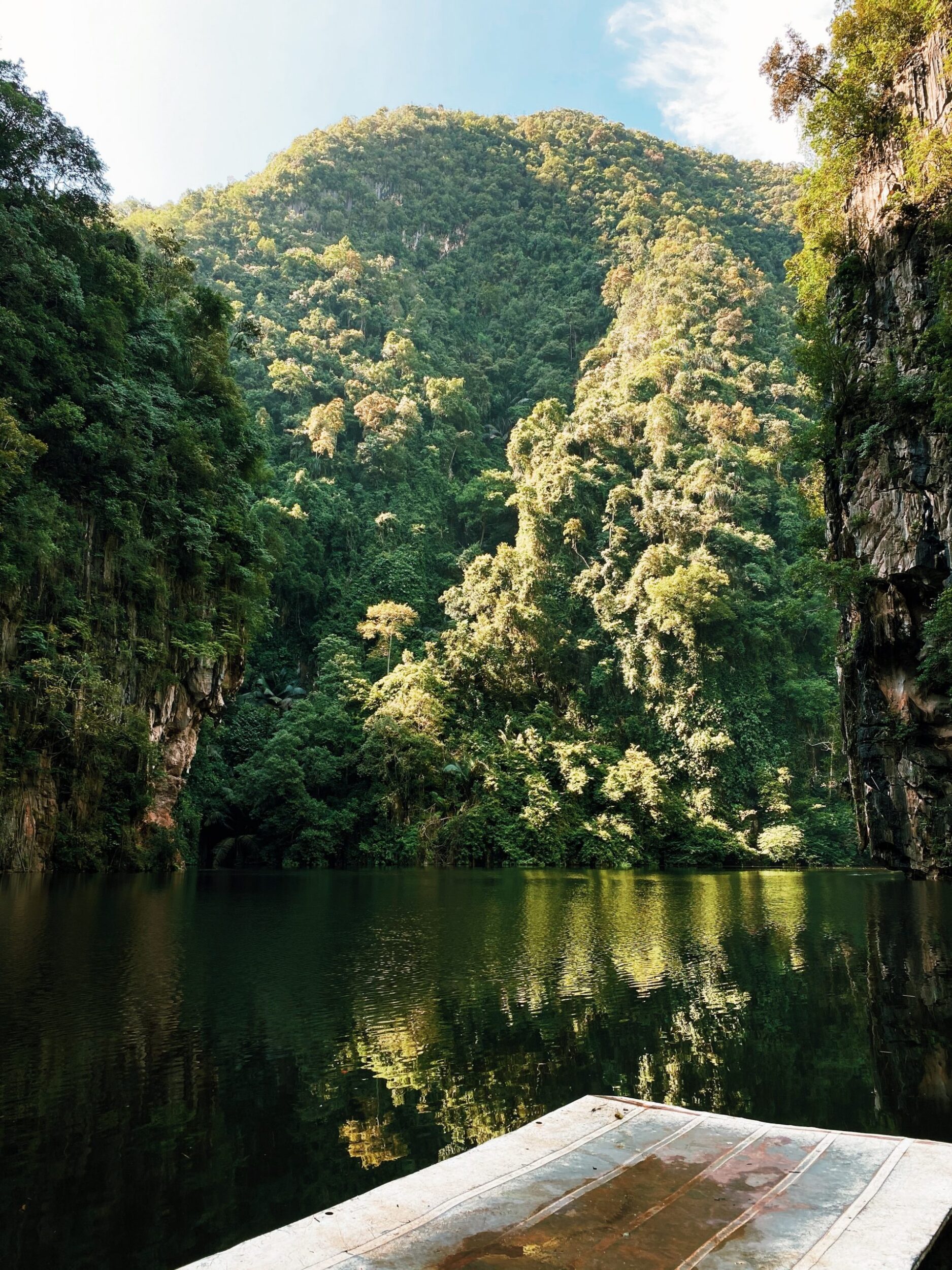 Introduction
Malays make up approximately half of the population, Chinese make up roughly one quarter and there is a strong Indian community. In addition, the Orang Asli people, a group indigenous to Malaysia, still makes up 12 percent of the population. 
Weather
The weather in Malaysia is characterized by two monsoon seasons; namely the Southwest Monsoon from late May to September, and the Northeast Monsoon from November to March. The best time to visit is the dry season months from December to early February, if visiting the islands on the west side of Malaysia (e.g., Penang and Langkawi), or May through September if visiting Perhentian and Tioman Island, on the Eastern coast.
Malay cuisine
Given the flow of influences through this part of the world, Malay cuisine has been influenced by Chinese and Indonesian dishes. (Peranakan cuisine is readily available in Singapore as well as Malaysia.) We can provide a sense of the exotic cuisine in store with these dishes: Kaya toast is a great morning starter with strong coffee: coconut jam on warm toast with butter. Apam balik is a pancake-like snack stuffed with sugar and peanuts. A typical dish is rendang, meat that's simmered in coconut milk and spices. Ayam percik is bbq chicken cooked in spicy chili, garlic and ginger sauce mixed with coconut milk. Nasi lemak is rice cooked in coconut milk and served with sides like hard-boiled egg, peanuts, vegetables, lamb/chicken/or beef curry, seafood and sambal. Laksa is a spicy noodle soup often with fish or prawns. Roti jala is the net-like bread. Welcome to Malaysia!
Suggested Reading
We, the Survivors and The Harmony Silk Factory (T. Aw), Lord Jim (J. Conrad), The Long Day Wanes: A Malayan Trilogy (Anthony Burgess), A Most Peculiar Malaysian Murder (S. Flint), The Consul's File (P. Theroux), Floating on a Malayan Breeze: Travels in Malaysia and Singapore (S.T. Vadaketh), And The Rain My Drink (H. Suyin), The Rice Mother (R. Manicka), The Garden of Evening Mists (T. T. Eng), Evening Is the Whole Day (P. Samarasan), The Jungle is Neutral (F. S.Chapman).
Suggested viewing
Lust, Caution; Anna and the King; Summer Holiday; The Viral Factor; After This, Our Exile; The Sleeping Dictionary; Entrapment; Police Story 3; Don & Don 2.
Did you know?
The Maldives' fine sand is coralline and rare, representing less than 5% of the world beaches, which are mostly from quartz.
More about Travel to the Maldives
What is the average cost of a Maldives vacation?
It depends on where you stay! The Maldives has anything from three-star resorts to six-star, ultra-luxury accommodations, and price differs accordingly.
Is the Maldives safe?
The Maldives are extremely safe. On a trip, you will be generally in the resort. You will fly into Malé and transfer by seaplane, speedboat, yacht, or commercial flight.
How long it will take to get to the Maldives?
From Los Angeles, you can go through the Middle East, which is what most people do because the flights are pretty affordable. It's 17 hours, nonstop, to Dubai, and then a five-hour flight. You can also fly through Singapore and Hong Kong. Similar routing can be applied if you are leaving anywhere on the West Coast.
Let's Plan Your Trip!
Our professional travel experts look forward to tailoring an exceptional vacation for you.