Portugal
Urban charm and historic sites.
10453 36934 2018 08 06T13 12 49 TPDS Terrace7
Portugal
Picturesque medieval villages and romantic palaces.
Portugal
Spectacular beaches and coastal relaxation..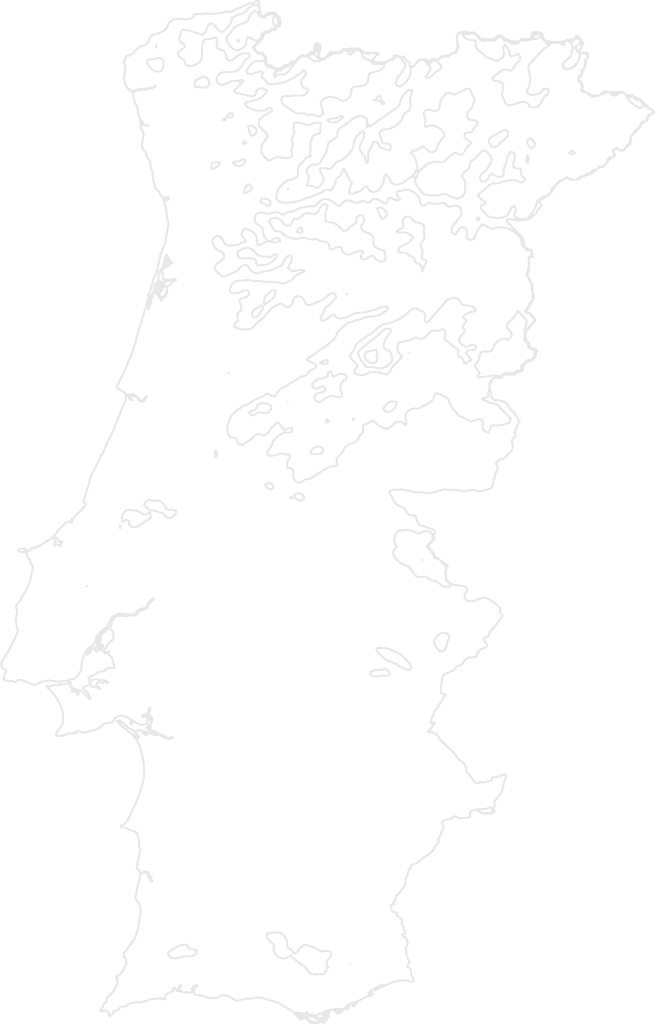 To find the soul of Portugal, the melancholic ballads of fado are a good place to start. Once home to acclaimed Western explorers, a Portugal vacation serves up the perfect blend of urban old-world charm like Porto's cobbled streets and exquisite buildings, Sintra's fanciful castles, the delights of a Douro River cruise, or basking in summer rays along Algarve's beachfront. Embrace the soul of Portugal.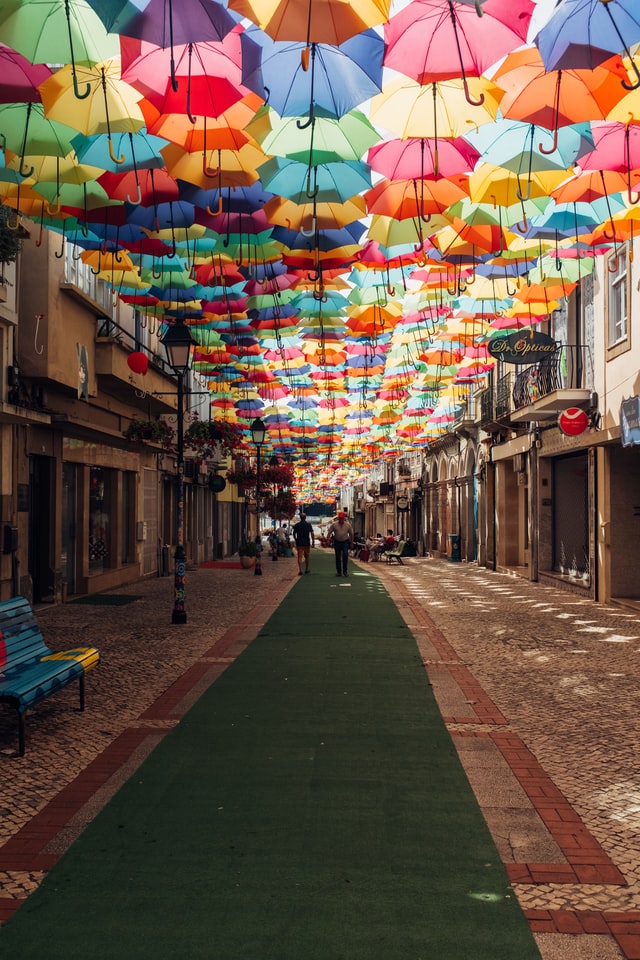 Introduction
The small country of Portugal serves up so many choices, it's well worth its own trip. From Algarve's great beaches and fabulous golf courses (named best golf destination in the world for several years) to culinary treats like the delectable pastel da Belem or the port wine to sweeten one's spirit, Portugal delivers big experiences in a small package. (See more below
Weather
In general, it boasts a temperate climate all year round with long hot summers, warm spring and autumn months and relatively mild winters, although temperatures and climatic conditions are conditioned by these regional disparities. Portugal's southerly latitude accounts for its Mediterranean climate. The best time to visit Portugal is in spring (March-May), when the country is in bloom and waking after the winter. You could also go in fall (between September and October) when the sun is still shining, the weather is warm, and many of the crowds have dispersed. In the off-season (roughly November–March), expect shorter hours, more lunchtime breaks at sights, and fewer activities — with the big exceptions of Christmas festivities and Entrudo (carnival), which is especially raucous in Lisbon and a few towns in the Algarve.
Cuisine in Portugal
There's a very strong food culture in Portugal. Surrounded by the Atlantic on one side and the Mediterranean Sea on the other, fresh seafood is certainly part and parcel of Portuguese cuisine. Sardinhas assadas are a staple: sardines are roasted whole on an open-fire grill. Peixe Grelhado is grilled fish. Amêijoas à Bolhão Pato are clams. Arroz de tamboril is a dish of white fish in a tomato stew with garlic, laurel and rice. Açorda de Marisco is a seafood bread stew and Cataplana de Marisco is a seafood stew with )onions, garlic, tomatoes, white wine, clams, prawns and chorizo. Polvo à lagareiro is boiled and roasted octopus with garlic and olive oil. The national fish dish would be Bacalhau, salted, dried cod fish, and there's said to be some 1,000 different recipes for this dish. Beyond seafood there's Caldo Verde, a kale soup with potatoes, garlic and sausage. Cozido à Portuguesa is the rustic meat stew. What you can't miss out on is the Pastéis de Belem. or pastéis de nata, the custard tarts Portugal is famous for.
Suggested reading
Lisbon: What the Tourist Should See (F. Pessoa), Journey to Portugal: In Pursuit of Portugal's History and Culture and Baltasar and Blimunda (J. Saramago), Conquerors: How Portugal Forged the First Global Empire (R. Crowley), The High Mountains of Portugal (Y.Martel), The Last Kabbalist of Lisbon (R. Zimler), The Book of Disquiet (F. Pessoa), The City and the Mountains (A Cidade e as Serras) (E. de Queirós), The Piano Cemetery (J. Peixoto).
Suggested viewing
Amália, Aniki Bóbó, Blood of My Blood, Recollections of the Yellow House, Voyage to the Beginning of the World, The Night Train to Lisbon, In Vanda's Room, April Captains, Abraham's Valley, Lisbon Story.
Portugal Travel Experts
Our professional travel experts tailor exceptional luxury vacations to help you explore your world, your way. We've stayed at the best resorts, traveled on the best cruises and vacation packages. We'll help you discover the stories waiting to be told.
Portugal Hotels & Resorts
Let us arrange your stay and enjoy more benefits at select hotels like: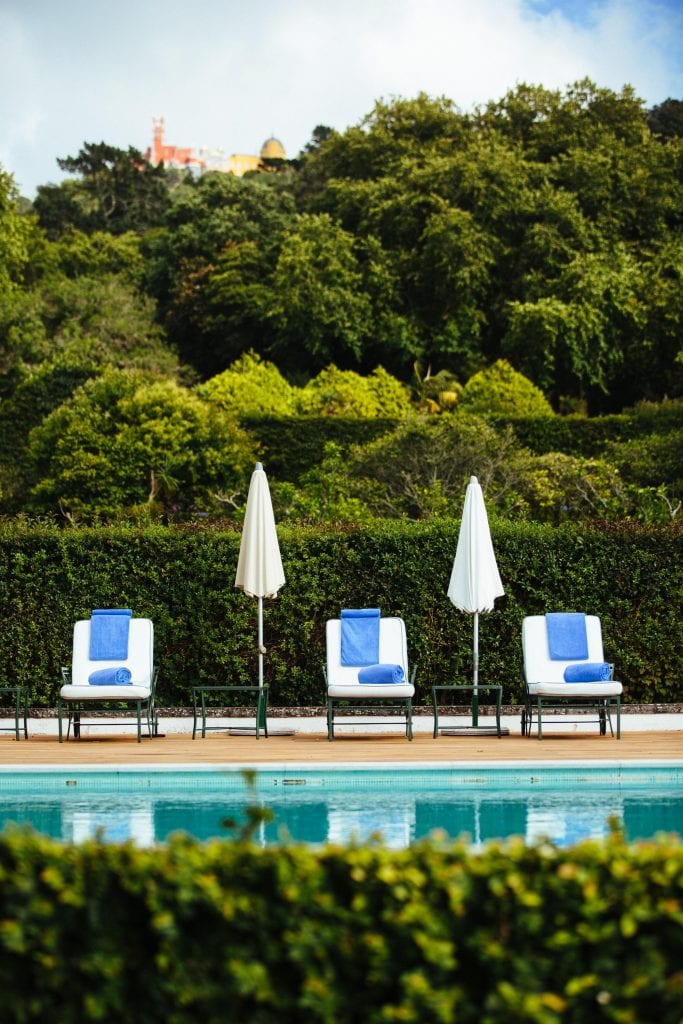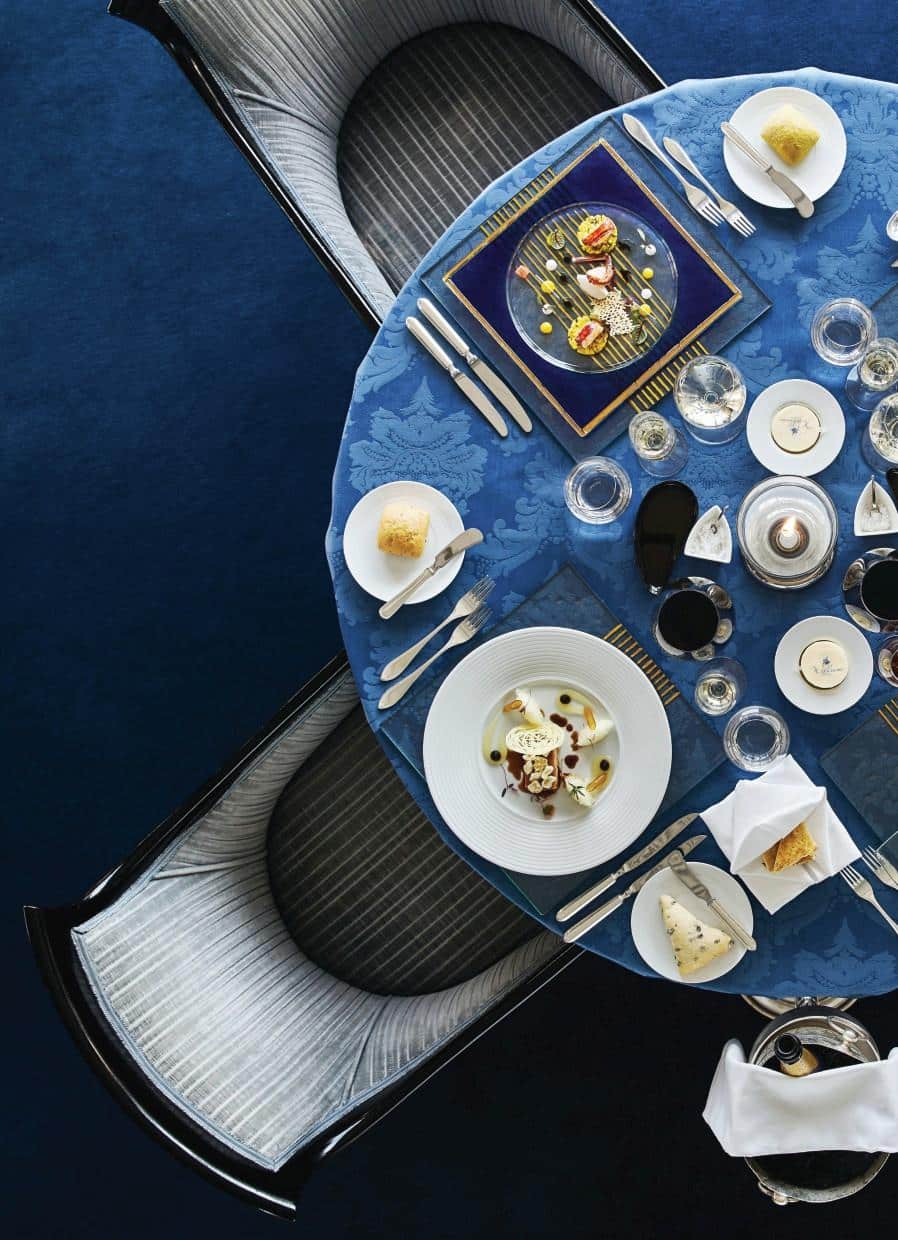 Did you know?
The oldest bookstore in the world is in Lisbon, Livraria Bertrand, which was established in 1732
There are more than 80 grape varietals, many exclusive to Portugal, used in the production of Port.
Portugal was the first global empire in history, lasting almost 600 years, and included Brazil and parts of Asia and Africa.
Portugal abolished slavery in 1761— half a century before Britain, France, Spain, or the United States.
Monsanto, Portugal, incorporates national architectural styles in a unique environment: in and around boulders throughout the village.
More about travel to Portugal
Things to See and Do
On a trip to Portugal, lovers of maritime history will find a wealth of knowledge about voyagers and explorers of centuries past. Walk through the oldest university town in Europe, Coimbra, and marvel at its ancient charm. Enjoy a slower pace beachside in an old fishing village along Portugal's coast. Or take a Portugal cruise on the Douro River as you sip port in the city the wine is named after.
Ready to venture off the beaten path and explore things to do in trip to Portugal that make this peninsula an exceptional escape? Read on for must-see sites throughout Iberia's stunning landscape.
Journey to Portugal's UNESCO-recognized Évora, a site famous for being one of the oldest continuously inhabited cities in Europe. Beautifully crafted, the tiles adorning the area's whitewashed homes are best viewed as a part of a walking tour on your trip to Iberia.
Continue along Portugal's riviera with a stop in Sintra. Once referred to as a "glorious Eden" by poet Lord Byron, Sintra is filled with magnificent architecture, expansive countryside views, and charm of eras past, making it the perfect destination for a Portugal honeymoon.
Contact us to customize your trip to Portugal. You can also learn more about and search for some of our Portugal vacation offers here.
Read More
Let's Plan Your Trip!
Our professional travel experts look forward to tailoring an exceptional vacation for you.