Seabourn's 'Venture' into Expedition Cruising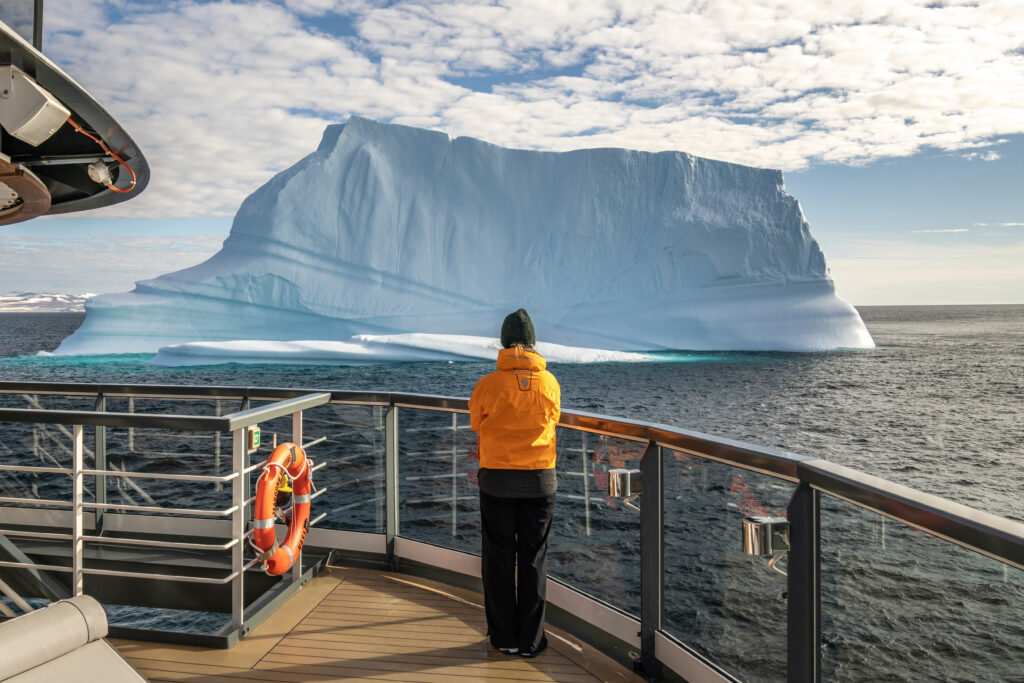 One of the fastest growing segment in cruising is expedition voyages. The latest luxury cruise line to satisfy this growing interest is Seabourn with its new Seabourn Venture, a 264-passenger luxury experience. This new entry will be followed in about another year by  Seabourn Pursuit.
What makes expedition cruises different from the usual ocean cruise voyages is the more exotic destinations best explored on a purpose-built ship, most notably the polar regions of the planet, such as Antarctica, Greenland, the Arctic, and the Northwest Passage, with the onboard programming to enrich the experience. For those worried about cold weather destinations, the ship has heated observation areas throughout the ship.
Seabourn's expedition ships will also cruise and offer unique opportunities in warm water destinations like the Caribbean, the Panama Canal, and elsewhere around the globe.
On Seabourn Venture one guide for every ten paying guests ensures a more personalized attention to enhance and provide a more meaningful experience. These onboard guides also conduct enrichment talks onboard.
One of the exciting innovative ideas Seabourn has created is the opportunity to experience life below the sea on one of two submarines, each accommodating six guests on 45-minute "dives" below the surface. Seabourn Venture also has 24 zodiacs, allowing all guests onboard to enjoy excursions at one time, optimizing the nature and wildlife experiences guests can enjoy. (On some ships smaller subs or fewer zodiacs limits the complement of guests that can enjoy activities at one time.)
Of course, luxury expedition cruises does not imply "roughing it." Both the accommodations, dining and service levels are at the highest levels found on cruise ships, and Seabourn Venture provides up to eight dining venues, and is a welcome addition to have in our arsenal of experiences to offer our clients.