The New Crystal Cruises: Set to Relaunch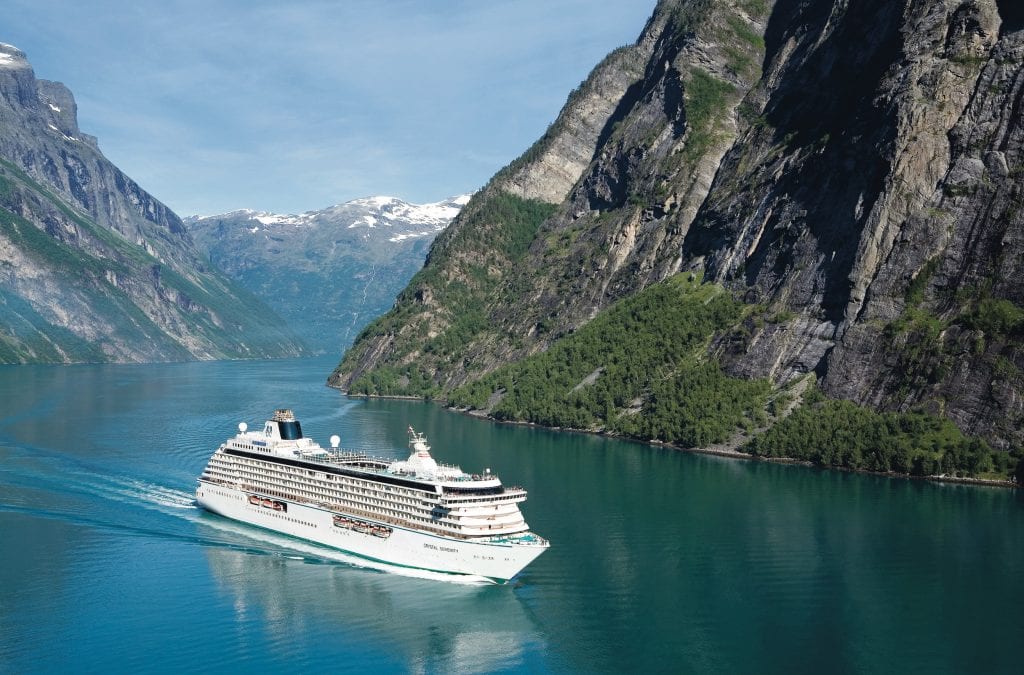 A&K Travel Group, parent company of Abercrombie & Kent, one of our preferred partners, is the new owner of two of Crystal Cruises ships, Crystal Serenity and Crystal Symphony. The cruise ships were purchased by A&K and are undergoing a considerable refurbishment that will reduce the capacity by increasing the size of suites and introduce single occupancy staterooms, too. (The newest of the Crystal ships was previously purchased by Silversea.) A&K retained the name of this storied brand and is set to begin service this year in July and September, respectively.
In addition, many of the original staff, including president Jack Anderson, are back at the helm, and Nobu has also resigned to have his restaurant onboard, too.
A number of past loyal Crystal guests lost money when the cruise line ceased service under its prior ownership. Under new ownership, these guests are being offered a credit with the new line to cruise again, something that A&K wasn't obligated to do, but was important for us to see happen before we could embrace promoting the line again.
Crystal is striving to rebuild promising exceptional service the line was noted for as well as superb dining experiences. The biggest change will be the reduction in guest capacity. Crystal Serenity will accommodate up to 740 guests, while Crystal Symphony will accommodate up to 606 guests. That reduced guest capacity while maintaining a comparable staff complement will create a more exclusive experience onboard.
Some of the new elements that will be onboard include an all new spa and pickleball court. The shoreside excursions should also be of a high calibre given the relationship with Abercrombie & Kent. The solo accommodations will appeal to single travelers who will be able to cruise and avoid paying a single supplement.
We anxiously await the relaunch of these famed luxury cruise ships.