Colombia
COLONIAL HERITAGE AND A WARM WELCOME FROM LOCALS
Colombia
one of the few "megadiverse" countires in the world
Colombia
Don't miss the insights behind the murals in La Candelaria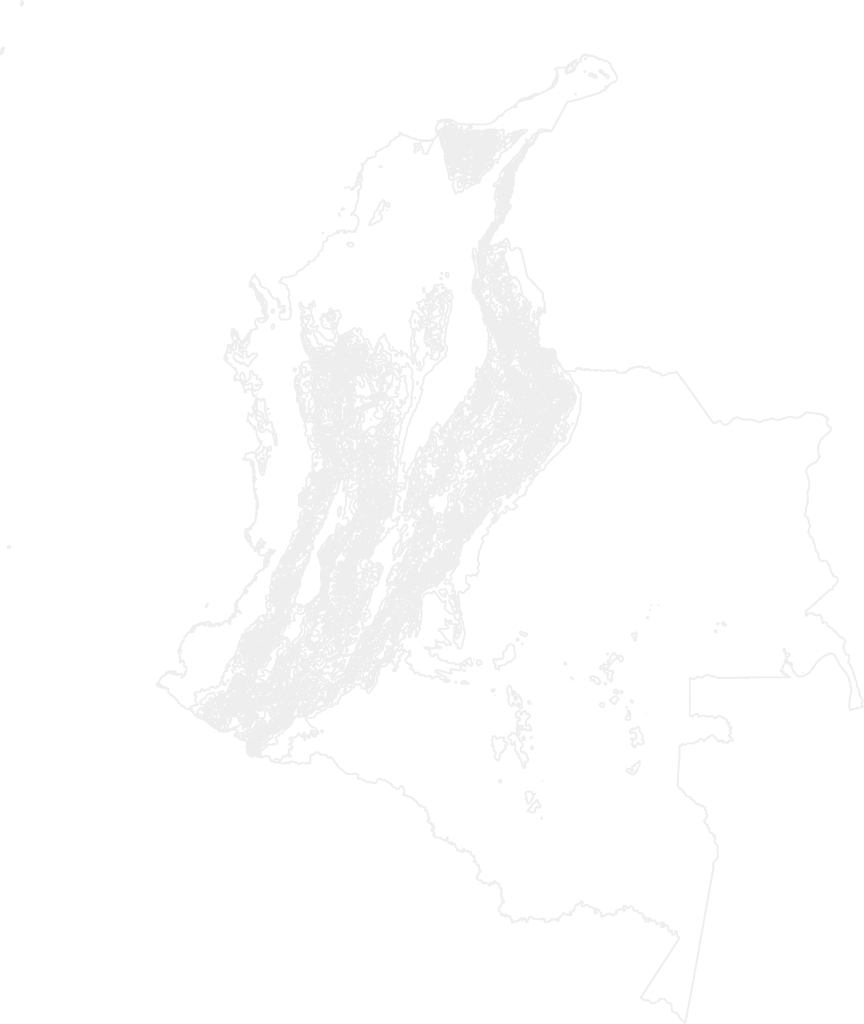 Because of its natural beauty and abundant cultural wonders, a trip to Colombia, one of South America's fastest growing economies, is ripe with new experiences.  Bordering the Pacific Ocean and Caribbean Sea, about the size of Texas and California, a Colombia vacation delivers adventure activities, diverse regions and 1,800 bird species.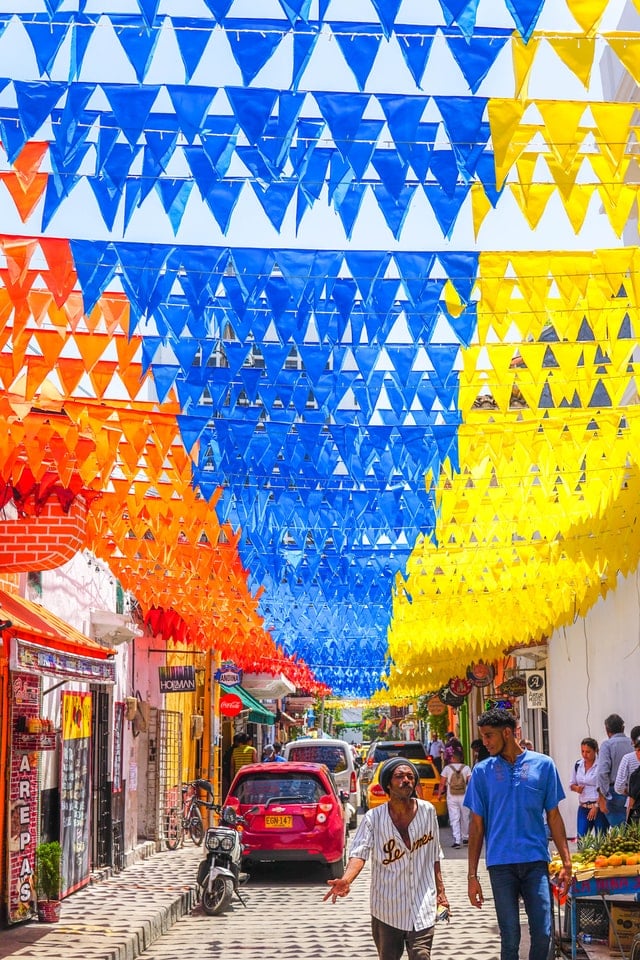 Introduction
No two Colombia vacations packages should necessarily follow the same itinerary, mainly because there is much to see and do in this small nation. Bogota, the capital, is experiencing a boom in new hotels and a surge in its thriving restaurant and nightlife scene. Cartagena's Old Town, Botero's hometown of Medellin and the world capital of salsa, Cali, offer much to experience and enjoy.
Weather and Climate
Colombia is a mountainous country, and any part of the country that lies below one thousand meters over sea level is referred to as "hot land." This zone makes up more than eighty percent of the total area of Colombia, and is the second least populous zone. The majority of Colombians live in the temperate zone between one and two thousand meters of elevation. Temperatures in the temperate zone range between sixty and seventy-five degrees Fahrenheit. The third zone is the second most populous in the country and ranges between two and three thousand meters of elevation, with median temperatures of between fifty and sixty degrees. Above the "cold land" of the third zone lies the zone of permanent snow, above four thousand meters.
River Cruises
Beginning in 2024, our preferred partner, AmaWaterways, will be operating cruises in Colombia on the Magdalena River, visiting the interior of Colombia and six UNESCO sites along the way! Contact us for more information.
Transportation
In Colombia's big cities, buses, taxis, and motorcycle taxis are the most common forms of transportation. Transportation in Colombia can be a bit tricky once you get outside of the major cities. There is no real train service in the country currently. Shared rides are available between towns on colectivos (shared truck or shuttle bus) or chivas (a step-sided bench bus), as well as on bigger buses. We can readily arrange private car transport with guides as desired.
Tastes of Colombia
Food here is generally filling and carb heavy, more so to energize. Deep fried empanadas are a popular quick food in Colombia. More traditional, however, is arepa, a round bread cornmeal patty topped with butter or cheese or meats and vegetables. Cazuela de mariscos is a hearty soup with lobster, shrimp, white fish, and vegetables in a coconut milk broth. Bandeja paisa is a national one-plate meal of steak, ground beef, chicharrones, chorizo, rice, beans, fried egg, fried port rind, avocado, an arepa, and plantains! Sancocho is a soup made from meat or tripe, with plantains, potatoes, corn, and yucca. Lechona is a complete pig stuffed with rice, peas, onions and spices. Arroz con pollo is a rice dish with chicken, stewed together with chicken stock, Ajiaco is a traditional stew, with chicken, various potatoes, corn, capers, avocado, and sour cream, If you are so inclined, wash your meal down strong alcoholic aguardiente. We can't leave off the chocolate con queso ipopular at breakfast or as an afternoon snack: hot chocolate and stringy, melted cheese... yum!
Suggested reading
Colombia a Comedy of Errors (V. Kellaway & S. J. Lievano), The Making of Modern Colombia: A Nation in Spite of Itself (D. Bushnell), One Hundred Years of Solitude and Love in the Time of Cholera (G. García Márquez), Fruit of the Drunken Tree (I. Rojas Contreras), Oblivion (H. Abad Faciolince).
Suggested viewing
The Wind Journeys, Maria Full of Grace, Narcos, Embrace the Serpent, The Colors of the Mountain, La Playa D.C., Birds of Passage, The Towrope, The Strategy of the Snail, Land and Shade.
Colombia Travel Experts
Our travel experts and in-country contacts have spent years exploring Colombia. Their experience and accumulated resources can be used to plan a one of a kind, customized Colombian vacation or a Colombia honeymoon.
Lodging in Colombia
There are many Colombia resorts and Colombia hotels to choose from. We can arrange all your stays with bonus value at our best picks, including:
Bogata
Sofitel Bogotá Victoria Regia
Close to the city's main nightlife, shopping and gastronomy area.
Bogata
Bogata
W Bogata
A very stylish hotel in the upscale neighborhood of Usaquen.
Bogata
Cartagena
Sofitel Legend Santa Clara Car
Built as a convent in 1621, this hotel is a legendary landmark.
Cartagena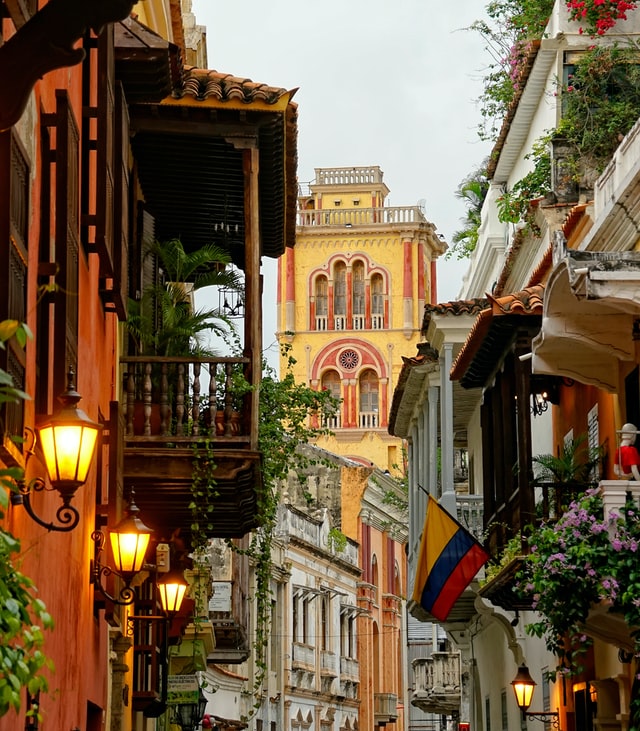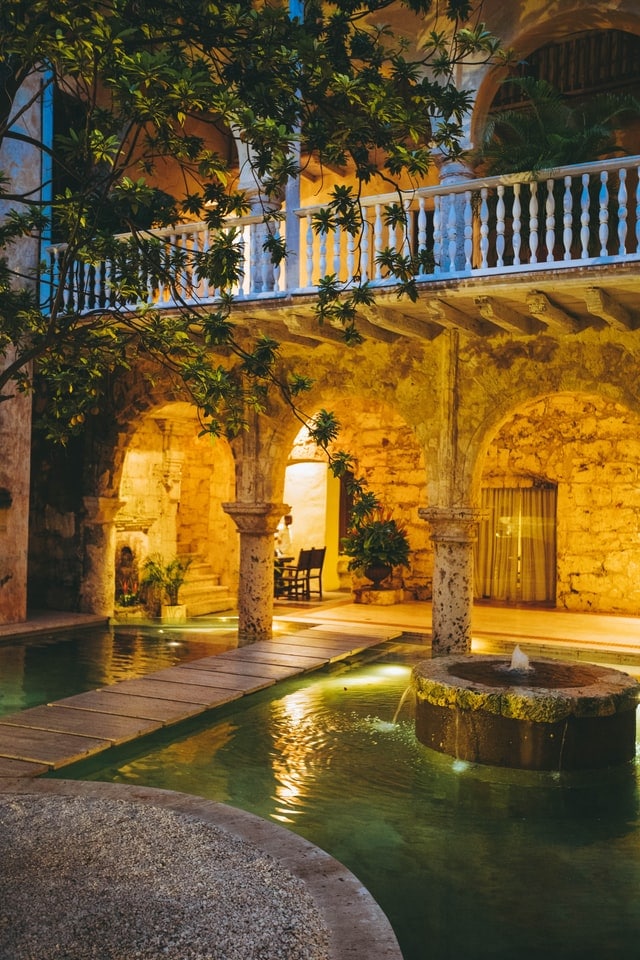 Did you know?
The ultimate hot drink? "Chocolate con queso" For breakfast, locals melt savory cheese in hot chocolate. 
Bogotá is the third highest Capital in the world. Second is Quito, Ecuador and first is La Paz, Bolivia.
After Brazil and Vietnam, Colombia is the third largest exporter of coffee in the world, exporting over 840,000 tons of coffee.
Tejo is Colombia's native sport, consisting of throwing a metal disk at a gunpowder-filled sack while dead drunk.
Colombia is the only South America country with coastlines on the Caribbean Sea and Pacific Ocean, and more than 300 beaches.
More About Travel to Colombia
From Pereira, in the heart of Colombia's famous coffee-growing region, where you can learn all about coffee production while picking up a trick or two on how to froth your cappuccino, to Cartagena, a long-popular port-of-call for cruise ships, with its narrow streets, plazas and colorful handicraft stores of Las Bóvedas, and impregnable Spanish fortress of San Felipe, cultural opportunities abound in this country. Not far from Cartagena, in the charming old fishing village of La Boquilla, once a slave colony, tranquil beaches, marshlands and mangroves can be explored on a dugout canoe.
If your Colombia vacation package takes you north to visit Taironaka, a nature reserve where traces of the Tayrona civilization of 600 BC are still in evidence, you can slip in a boat trip along the Don Diego River where you can explore the ancient terraces, some still in farm use by the indigenous Kogi people.
A visit to the Colombian capital of Bogota can include a trip to the Gold Museum, with the world's greatest collection of pre-Hispanic gold works, and/or a visit to the Botero Museum, which features the works of the country's most famous artist. Or you can choose to visit Monserrate, a church perched high above and overlooking the city that is accessible by cable car.Regardless of where else your trip to Colombia takes you, you will definitely want to visit the twenty-five acre underground cathedral in Zipaquira, located not far from the capital. Built directly into a salt mine, the Stations of the Cross at this cathedral, along with other carvings, are hewn from the salt and are eerily illuminated.
Contact us to customize your trip in Colombia.  You can also learn more about and search for some of our Colombia vacations here.
Read More
Let's Plan Your Trip!
Our professional travel experts look forward to tailoring an exceptional vacation for you.