Escorted Tours & Guided Vacations
Travel with others with an expert to ease and enrich the journey.
Sometimes we enjoy traveling on our own, making our own discoveries, even if that means taking a wrong turn here or there.  And sometimes we prefer to sit back on a fully guided vacation, enjoying the expertise of a knowledgeable travel director, local guides and new companions with whom to share in the adventure. From small groups to larger groups, escorted group tours come in many styles and sizes, offer great value, include insider experiences and hidden treasures.
Fully guided tours
While TravelStore offers escorted tours across the world, some of our most popular trip options included guided tours of Europe.  Experience the rich history and cultures across Europe without the stress of planning each specific spot along the way.
Our experienced travel experts have access to fabulous guided tour vacations of Europe and other destinations — as well as closer to home — to ensure you have the best experiences, the value of a knowledgeable guide to enrich the experience, and the ease of knowing your accommodations, restaurants, and sometimes special events, are included.
Making the right choice
It's important to choose the right escorted tour for you, taking into account:

Which offer immersive and truly authentic experiences you wouldn't otherwise find on your own?

Which offer you the best complement of sites, accommodations, guides and meals?

Which provide you the most free time to enjoy personal discoveries and feature multi-night city stays?

Which cater to smaller groups of 15-25 rather than 40-50, or offer business-class seating on their coaches?

Which are more culturally immersive and include dining in the home of a local family?

Which are family friendly?

We will match you with the right guided travel tour (or can create a custom trip just for you).
What to consider
Our experts work with select, proven tour companies that provide you with the best value within their respective price categories. Whether you're desiring an exclusive private jet tour across multiple continents, or a shorter, more immersive stay at a single destination; whether you want more guided sightseeing or more time at leisure.
Pocket Travel on the go
We'll also provide you our
Pocket Travel app
so you'll have your itinerary and flights available on your smart phone or other devices, along with additional destination information and a way to stay in touch if needed.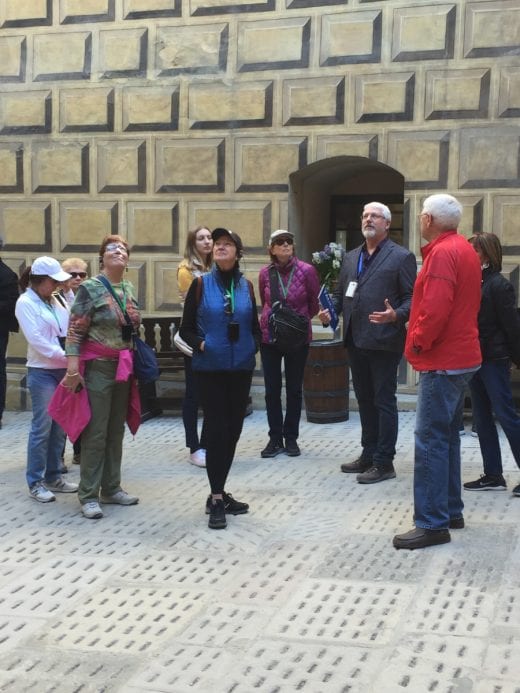 Our Travel Experts
Our travel experts can help guide you to a guided vacation tour option that will meet your needs.
How We Work
Plan your escorted tour
Our experts can best guide your choice.