Israel
for ADVENTURE, INSPIRATION, AND RENEWAL.
Israel
for its judeo-christian and Arab heritage
Israel
for its vitality, unbeatable history and natural beauty.
Israel
Land of promise and dreams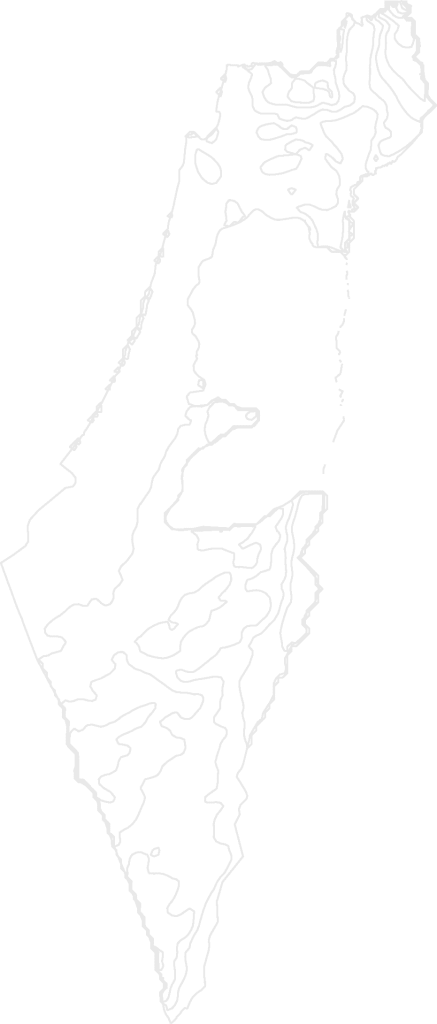 The Queen of Sheba, Cleopatra and Herod were all known for bathing in The Dead Sea, Earth's lowest point. Today, Israel is one of the world's most advanced countries. From biblical stories and historical Jerusalem to modern Tel Aviv, exciting outdoor and underwater adventures, an Israel vacation has much to offer.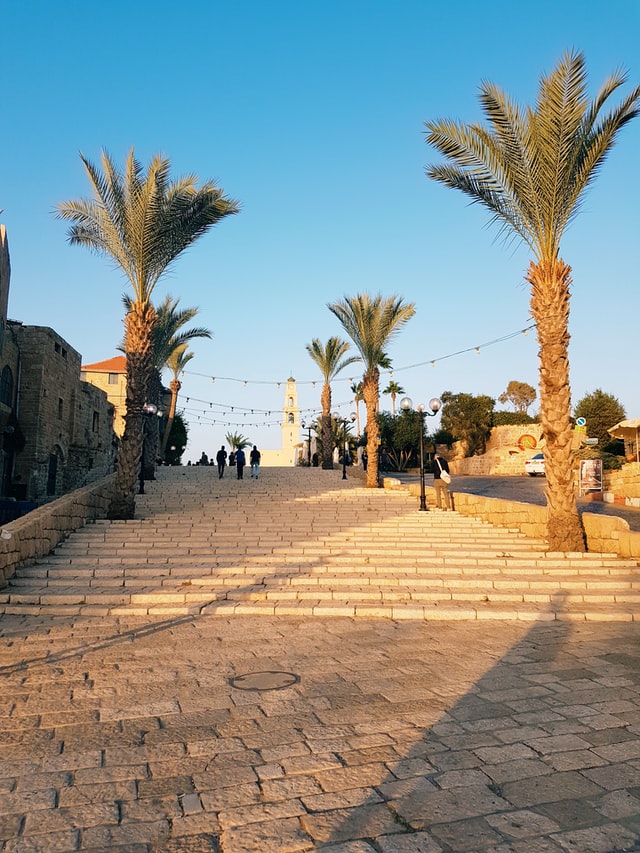 Introduction
The golden hue cast by the rising sun over the ancient city of Jerusalem is reflective of the riches and inspirations that await you. In its 50 square miles, it has some 2,000 archaeological sites! Atop Masada from your morning hike, the Dead Sea in view below, the retelling of the story brings these stark UNESCO heritage ruins alive. At the Dead Sea, the world's largest natural spa, you're drawn to a mineral rich treatment after floating the lowest and saltiest place on the planet; at the Sea of Galilee there's kayking, yachting, beaches and sunbathing, and the snorkeling at Eilat's Coral Beach Nature Reserve provides a window to amazing marine life before you; and scuba divers can explore undersea ruins of Caesaria's harbor.
Weather and Climate
The best times to visit Israel would be our spring and early fall months of are April, May and early June and September through November The weather is milder than the heat of the peak summer months. December, January and February are the rainy season. Do check when major Jewish holidays s occur, such as the High Holy Days, Sukkot, and Passover, as travel and accommodations can be more challenging.
Israel cuisine
Unlike the carb-heavy cuisine of Eastern Europe, Israeli cuisine is generally healthy and won't weigh you down. Falafel and Shawarma, commonly available here, are popular over there. The sabich is another pita wrap, with fried eggplant, hard boiled eggs, hummus, tahini, salad and pickles. You won't miss out on Shakshuka, a popular Israeli breakfast, a tomato and pepper sauce with cumin and chilli flakes, with poached eggs on top. Cholent is traditional hearty stew of potatoes, vegetables, beef, beans and barley simmered for 12 hours. Chraime is baked fish in a sauce of tomatoes, hot peppers and spices including paprika and cumin. Kubeh is a hearty soup with balls made of bulgur, minced onions and ground red meat. A staple in Israeli cuisine, hummus is a staple in Israeli cuisine and is the dip made with chickpeas, while tahina is the sesame paste with spices and olive oil. Knafeh is a sweet, cheese pastry soaked in syrup with orange or rose water flavoring, and sprinkled with chopped pistachios. Israel has a healthy wine production, so don't miss out trying the local varietals.
Suggested reading
Israel: A Concise History of a Nation Reborn (D. Gordis), The Source: A Novel (J. A. Michener), Exodus (L. Uris), Jerusalem (Y. Ottolenghi & S. Tamimi), Thou Shalt Innovate: How Israeli Ingenuity Repairs the World (A. Jorisch), Let There Be Water: Israel's Solution for a Water-Starved World (S. M. Siegel), Start-up Nation: The Story of Israel's Economic Miracle (D. Senor), A Tale Of Love And Darkness (A. Oz).
Suggested viewing
Shtisel, Unorthodox, Sallah Shabati, Mivtsa Yonatan, Ushpizin, Tel Aviv on Fire, The Red Sea Diving Resort, A Tale of Love and Darkness.
Plan with an
Israel Experts
Whether planning an Israel tour or visiting on your own, our Israel travel experts, with the support of our in-country guides and travel partners, can arrange a trip to Israel that meets your every requirement.
Hotels in Israel
There are a variety of accommodations in Israel, and we can secure reservations at those that best meet your needs. If you aspire to the best trip to Israel to include the best hotels in which to find comfort, relaxation and enrichment, then you can also enjoy our exclusive amenities, including at:
Jerusalem
Mamilla Hotel
Contemporary comforts and distinctive furnishings to create a unique ambiance.
Jerusalem
Jerusalem
King David, Jerusalem
The most famous of Jerusalem's hotels, superbly located.
Jerusalem
Tel Aviv
The Setai Tel Aviv Hotel
Authentic, sophisticated, and welcoming, merging the history and heritage of Jaffa.
Tel Aviv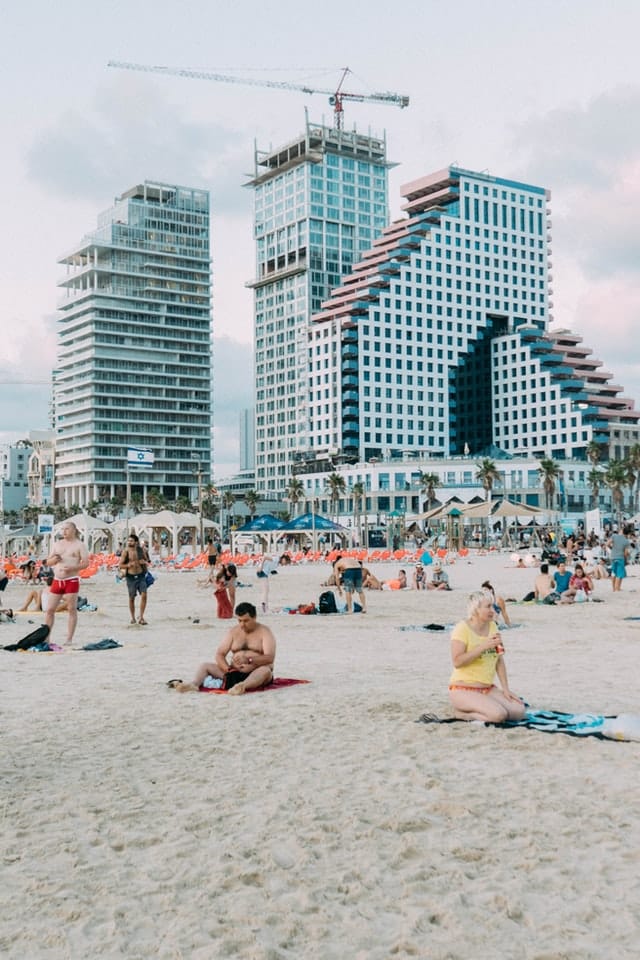 Did you know?
Israel recycles 90% of the waste water it creates, making it the leading nation in the world for water recycling. In the United States, only 1% of wastewater is recycled.
The cell phone, WAZE traffic app and Java platform were all developed in Israel as was Quicktionary, a portable electronic pen that can scan and translate printed text.
Israel was the first country to ban underweight models (in 2012), and also required advertisers to identify pictures with photoshopped people.
Israel entered the 21st century as the only country that had a net gain in the number of its trees in the last 100 years.
More about travel to Israel
Things to see and do
Israel offers a variety of adventure to the outdoor enthusiast: the Israel Trail offers cyclists and hikers 580 miles of trails to explore; kayakers can discover Rosh Hanikra with its white cliffs and underwater tunnels and caverns or rafting on the Jordan River; or divers will be exhilarated by the views below the Red Sea's surface off Eilat's coast. For those needing a greater adrenalin rush, there's ATV touring through the Golan Heights, and rappelling and ziplining at the Galilee's Menara.
An Israel family vacation offers living history, with archeological digs, parks and beaches, the rich site of biblical stories, Crusader remains, a safari drive through Hai Bar Nature Reserve, the Children's Museum in Holon, the Alpaca farm in the Negev, interacting with dolphins that swim freely at Dolphin Reef in the Red Sea, or visit the high-tech biblically-inspired theme park, King City.
A trip to Israel would hardly be complete without a visit to the Dead Sea, located at the lowest point on earth and well known for its buoyancy and mineral-rich waters. The Queen of Sheba, Cleopatra and Herod were all known for bathing here. Enjoy the black mud baths, or take in the health and beauty programs at hotels nearby.
Surprisingly, for wine enthusiasts Israel has over 300 wineries, and a 5,000 year-old history of making wine. Many wineries offer tours and tastings, plus dozens of micro-breweries make European-style beers.
You can couple a trip to Israel with Jordan; together, they are the lands of the Old and New Testaments. The ancient, rose-colored Nabataean city of Petra warrants being crowned as one of the Seven Wonders of the World, and is one of the top highlights of the Middle East. Walk or ride a camel through the Siq, a narrow mile-long sandstone passageway before the magnificent architecture rock city comes into view. Petra is just one of many archeological and historical highlights.
Contact us to customize your trip to Israel.  You can also learn more about and search for some of our Israel vacation offers here.
Read More
Let's Plan Your Trip!
Our professional travel experts look forward to tailoring an exceptional vacation for you.