Greenland
discover a PLACE ON THE PLANET WE KNOW SO LITTLE ABOUT
Greenland
discover Norse history and Inuit culture
Greenland
discover its stunning landscapes,

For travelers seeking that next unique and pristine destination that "no one" has been to, Greenland is a unique choice. Greenland offers stunning landscapes, Norse history, Inuit culture and activities like kayaking, whale watching, dog sledding and flightseeing.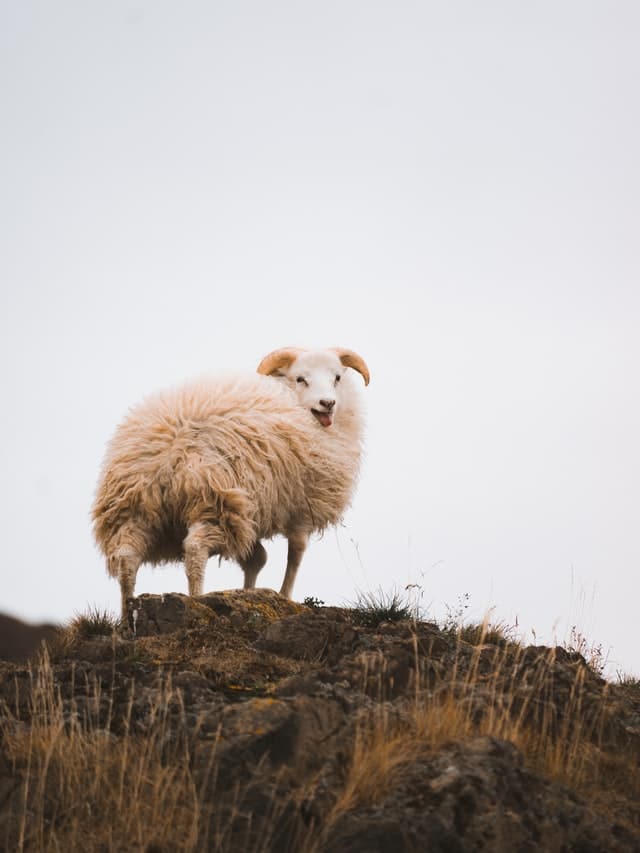 Introduction
Geographically a North American island that is part of Denmark and politically and culturally associated with Europe, remote Greenland is a coastline of glacial ice and ancient rocks that are among the oldest on the planet. There's something here for every bucket lister: photographer, historian and explorer. There are a growing number of cruise lines now calling here, too, including Iceland Pro Cruises and Hurtigruten. Give sparse hotels, a cruise can be a good way to visit in comfort.
Things to Do and See
Greenland has more to offer travelers than at first may strike the imagination. A trip to Greenland offers visitors the opportunity to immerse themselves in a truly unique environment, regardless of the activities that make it onto their itineraries. Greenland, the largest non-continent island, offers the adventurous traveler the opportunity to go whale watching, to seek out the polar bears of the Arctic Circle, to explore unspoiled fiords of incredible beauty by sea kayak, and ice fields and glaciers by foot. It also offers travelers the opportunity to golf inside the Arctic Circle, to hear live traditional folk music, and to browse museums dedicated to the oldest European presence in North America. Greenland offers visitors several hotel and resort options. Though each town may not have a range of accommodations available, most will have at least some place that's reasonable for visitors to stay.
Weather and Climate
The story goes that the Vikings named Iceland and Greenland the opposite of what each is purposefully, to keep other groups from visiting and attempting to take over Iceland. Another goes that Erik the Red named the land Greenland in hopes of attracting settlers to the island he was banished to. Greenland lies almost entirely within the Arctic Circle, and the weather certainly reflects that fact. Summer is short and winter very long on the island. Summer temperatures rarely reach over fifty degrees Fahrenheit, and in winter, they can be sixty below or more.
Transportation
All transportation in Greenland is conducted by boat, plane, or helicopter. There are no roads between settlements, no car ferries to the island, and no railways on the island. Instead, most travel requires reliance on local small craft.
Greeland Eats
Greenland cuisine makes the most of what's available locally. Reindeer is common, whether as steaks, mignon or other options. Lamb (sava) is available from the farm in southern Greenland. Muskox (umimmak) is available and popularly served as tartare. Greenlandic salmon (kapisilik) is only available in Greenland. A variety of Arctic fish include wolffish or Atlantic catfish (geeraq/kigutilik), and halibut (qaleralik).Seal (puisi) is gamey, and used in making suassat, a soup with onions, potatoes, rice, or barley. Crowberry is a tart and tasty Greenland berry. Whale blubber is a stapel and a delicacy is narwhal blubber (qilalukkat orsua) eaten with salt or soy sauce.
Suggested reading
The Greenlanders (J. Smiley), An African in Greenland (T. Kpomassie), This Cold Heaven (G. Ehrlich), Smilla's Sense of Snow (P. Høeg), No One Thinks of Greenland (J. Griesemer), The Ice at the End of the World: An Epic Journey Into Greenland's Buried Past and Our Perilous Future (J. Gertner).
Suggested viewing
Journey to Greenland, The Secret Life of Walter Mitty, Inuk, The Village At The End Of The World, Expedition to the End of the World.
Unique Experiences
In Greenland
Iconic in Greenland, dog sledding dates back 2,000 years as an Inuit tradition. On your dog sledding adventure in Greenland, you may see the Disko Bay,...
Read more
Greenland Travel Experts
There are various tour companies that offer group trips to Greenland, cruise lines that visit the coastal settlements, and more outdoor experiences for the adventurous.  Our travel advisors can arrange your vacation in Greenland.
Did you know?
Golf lovers can join or watch the two-day Ice Golf World Championships in Uummannaq, in mid-March, on a course cut on the ice. 
Greenland was a Danish colony until 1953, when it became a country. It attained full self-government in 2009. 
Greenland has 57,000 inhabitants in a land the size of France, UK, Germany, Spain, Italy, Austria, Switzerland and Belgium combined.
More about Greenland
Over the past few years, Greenland has become a sought-after destination and one of the world's last frontiers. Remote and unspoiled, Greenland is the largest island in the world and closest landmass to the North Pole. This self-governing Danish territory was not open to visitors until the 1950s, so for most travelers, it remains a mystery. It's hard to grasp just how big Greenland is. Think larger than Mexico and more than three times the size of Texas. The vast majority of Greenland is an enormous ice sheet, over 1,500 miles long and about a mile high. There are no trees in Greenland, so landscapes are mostly ice, rock and moss-covered tundra. Most of the island is uninhabited, aside from fishing villages and small cities, mostly on the southwest coast.
Why visit? There are many reasons to visit Greenland, starting with spectacular landscapes. Greenland will take your breath away with its pristine, natural beauty. Imagine fjords that go on for miles, enormous glaciers and icebergs, majestic mountains and lakes, a rugged coastline, waterfalls crashing down mountainsides, and so much more. Of all the natural landmarks, nothing compares to Ilulissat, a UNESCO World Heritage Site called 'the birthplace of icebergs' by the native Inuits. Ilulissat is near the largest glacier in North America and one of the most productive, generating over 20 million tons of ice per day. To make sense of the enormous scale of the ice fjord, go out on a small boat and get up close to the giant icebergs. During my voyage, we saw a pod of whales feeding in the frozen waters — an amazing experience. I also recommend hiking to the visitor center outside the city limits, and continuing on the boardwalks to the edge of the glacier. For the ultimate experience, take a helicopter flight to grasp the enormity of Greenland's ice sheet, and iceberg-filled Disko Bay. I also recommend sailing into dramatic fjords like Evighedsfjord on the west coast, and Skjoldungen in the east. Best of all, when you visit Greenland, you have wide open spaces to yourself. At a time when U.S. National Parks and nature reserves are overloaded, it's a joy to experience this natural wonderland — without the crowds.
Cultural Pursuits
While in Greenland, take time to experience a rich Inuit culture and wander through the small towns of the southwest. The native Inuits came in waves from Northern Canada, starting at about 4,500 years ago. As you travel in Greenland, you will have the opportunity to experience the living Eskimo culture and the spirit of the ancestors that continues to this day. The best museums are located in Nuuk and in Nanortalik. Don't miss the well-preserved mummies at the National Museum & Archives in Nuuk, frozen in time for over 500 years. You can also walk in the footsteps of the Vikings, who settled in Greenland around a 1,000 years ago and established a series of farmsteads along the southwest coast. The best-preserved remnants of Viking settlements are in Hvalsey, very much worth visiting.
TravelStore in #Greenland
Let's Plan Your Trip!
Our professional travel experts look forward to tailoring an exceptional vacation for you.