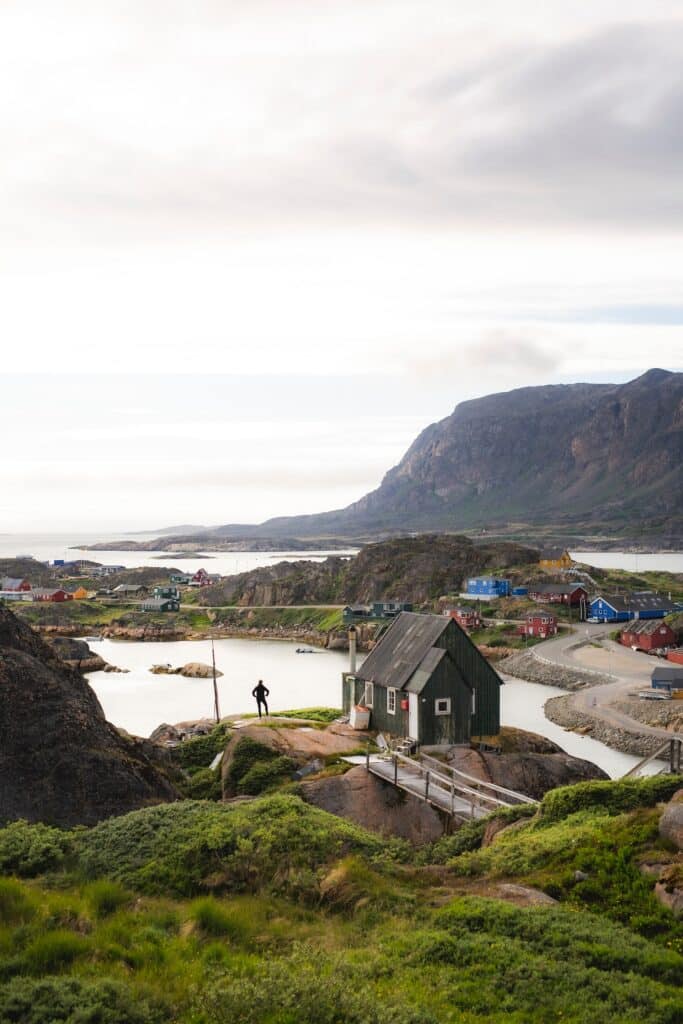 Intrepid travelers the world over crave to explore what's further afield. It's not surprising then, that the largest island in the world, and the least inhabited based on its size, Greenland is attracting a lot more attention and becoming more popular on Arctic itineraries.
After all, it's hard not to notice a destination that's more than triple the size of Texas, and if you look on a globe and the size of this continent, world travelers are wondering: what is it like?
Of course, we know that Greenland is covered by an enormous ice sheet, which is melting – and that, too, makes it a compelling addition to the travel bucket list. What draws travelers here are the incredible landscapes, the beauty and contrast of rock and ice, its mountains, fjords and lakes, and the giant icebergs that float out to sea.
Greenland's icecap pushes rock and chunks of ice into the seas surrounding the island, channeled through glaciers and icefields. Called 'the birthplace of icebergs' by the native Inuit, Ilulissat produces nearly 20 million tons of ice.
For active travelers, exploring and getting close to icebergs in a kayak is certainly one of the highlights of a trip to Greenland, as is the hiking. Or you can go out on a small motor boat to get up close and personal with giant icebergs. The thrill of encountering pods of whales feeding never gets tired. For a bird's eye point of view, one can also hop on a helicopter and fly over the icefjord.
For those that have cruised in Alaska, you no doubt have encountered Inuit culture in some form.  It was the Inuit that migrated from Canada and settled in Greenland's southwestern coast. Today Greenlanders reside in small villages along this coast, and it's a fascinating encounter to meet with friendly locals and learn more about their culture and lifestyle, and how they brave the winters. Vikings also settled in Greenland and set up farmsteads. The Viking remains in Hvalsey are a UNESCO World Heritage site worth a visit.
In Nuuk you can visit the National Museum as well as the well-preserved mummies dating back from 1475 and that are literally frozen in time.  There's also an open-air museum of Nanortalik.
Another reason to visit Greenland is to explore a natural wonderland without the crowds. The massive spread of wide open spaces stirs our imagination as to our interaction with this natural world and our responsibility to preserve its beauty and purity.
There are a number of expedition cruises that visit Greenland, either as part of a cruise itinerary crossing from Europe to North America, and from Iceland.