Aerial view of medieval stone bridge Ponte Vecchio over Arno river in Florence, Tuscany, Italy.
Sail the Mediterranean
with Special Guest Hosts
Frank Figliuzzi & Glenn Kirschner
July 24 - August 3, 2024
From ancient ruins and atmospheric old quarters to thriving food scenes and sun-drenched beaches, Oceania Cruises' Mediterranean cruise offer the perfect combination of old-world beauty and modern charisma.
From Television News
Join Special Guest Hosts
FRANK FIGLIUZZI
National Security Contributor
You know Frank Figliuzzi as a National Security Contributor for NBC and MSNBC News where he's appeared on live national television over 1000 times to help bring clarity to complex issues facing the country. Frank served 25 years as an FBI Special Agent and retired as the Assistant Director for counterintelligence. He led all espionage investigations across the government and frequently briefed the White House, Attorney General, and Congress. Mr. Figliuzzi directed an FBI internal disciplinary unit in the Office of Professional Responsibility and adjudicated allegations of serious misconduct against FBI personnel.
Frank is the author of a national bestseller, THE FBI WAY: INSIDE THE BUREAU'S CODE OF EXCELLENCE, and he hosted the popular podcast, "The Bureau".
His regular columns for the MSNBC Daily digital platform provide insights and opinion into the hottest news topics of the day. Frank is a sought-after speaker and consultant across the intersection of leadership, security, and values.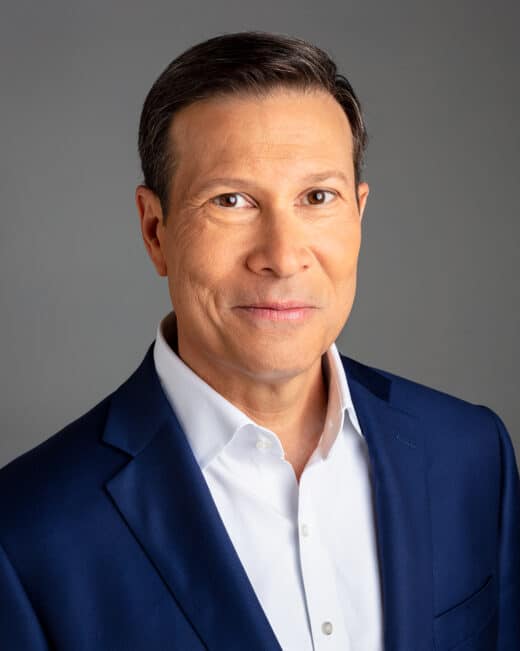 GLENN KIRSCHNER
Legal Analyst
Glenn is a former federal prosecutor with 30 years of trial experience. He served in the U.S. Attorney's Office for the District of Columbia for 24 years, rising to the position of Chief of the Homicide Section. In that capacity, Glenn supervised 30 homicide prosecutors and oversaw all homicide grand jury investigations and prosecutions in Washington, DC. Prior to joining the DC U.S. Attorney's Office, Glenn served more than six years on active duty as an Army Judge Advocate General (JAG) prosecutor, trying court-martial cases and handling criminal appeals, including espionage and death penalty cases. Glenn currently works as an NBC News/MSNBC on-air legal analyst and teaches criminal justice at George Washington University. He has a YouTube channel and Podcast, "Justice Matters with Glenn Kirschner."
Glenn tried hundreds of cases in his 30 years as a prosecutor, including more than 50 murder trials, multiple lengthy RICO trials and precedent-setting cases.  His cases have been made into major motion pictures (murder conviction of a sophisticated con man who ran in elite DC circles, subject of  "Georgetown", a film starring Vanessa Redgrave, Christoph Waltz and Annette Bening and TV documentaries, including the upcoming release of a multi-part documentary to air on Peacock streaming service, "Who Murdered Robert Wone?"
Glenn attended Washington & Lee University in Lexington, Virginia and was First-Team All American football player in 1983.  In 1987, he graduated with honors from New England School of Law in Boston, where he was named a Trustee's Scholar. Glenn has received numerous awards, including: the Harold J. Sullivan Award for Fairness, Ethics and Trial Excellence; the John F. Evans Award for Outstanding Advocacy; the Metropolitan Police Department's Chief of Police Medal of Honor; the United States Attorney's Office STAR Award; U.S. Army Meritorious Service Medal; Washington & Lee University Athletic Hall of Fame Inductee; and induction in September 2018 into the American College of Trial Lawyers.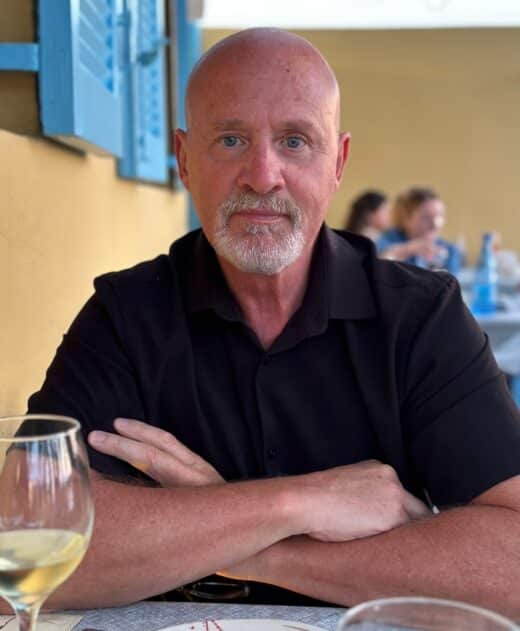 Mediterranean Grace
From ancient ruins and atmospheric old quarters to thriving food scenes and sun-drenched beaches, Oceania Cruises' Mediterranean cruise offer the perfect combination of old-world beauty and modern charisma. Top sights such as the Vatican Museums in Rome and the delightful Greek Islands are easily at hand while the slopes of Sicily, the exquisite hilly Provençal countryside of Saint-Tropez and the Italian Riviera become your playground on this Mediterranean cruise.
Group Exclusives and Inclusions
Cruise group hosted by Frank Figliuzzi and Glenn Kirschner
10-night Luxury Stateroom Accommodation

By-invitation-only to Welcome and Farewell Cocktail Parties

Two Private Group Discussions and Q&A

Free Coach Round Trip Flights from select US and Canadian Gateway Cities

Free Airport Transfers with Oceania's Air Program

$800 Simply More Shore Excursion Credit per Stateroom

Free Champagne, Wine & Beer with Lunch and Dinner

Free Unlimited Specialty Coffees, Sodas and Vero Nano-filtrated Water

Free Dining at Specialty Restaurants

Free In-Room Dining Available 24 hours a day

Free Pre-Paid Shipboard Gratuities – value of $180 per person

Free Unlimited WiFi for two Devices

Free Shuttle Service from Ship to City Center in Many Ports

Fare includes air-related government taxes, surcharges and fees of $256 per person
TravelStore hours 8:00 am – 5:00 pm Pacific Standard Time
Mediterranean Cruise Inspiration
Oceania Cruises
Oceania Cruises is the world's leading culinary- and destination-focused cruise line. The line's seven small, luxurious ships carry no more than 1,238 guests and feature The Finest Cuisine at Sea® and destination-rich itineraries that span the globe. Expertly curated travel experiences aboard the designer-inspired, small ships call on more than 450 marquee and boutique ports across Europe, Alaska, Asia, Africa, Australia, New Zealand, New England-Canada, Bermuda, the Caribbean, the Panama Canal, Tahiti and the South Pacific in addition to the epic 180-day Around the World Voyages.
Oceania Cruises' ships radiate warmth and character among their true elegance. All boast exquisite appointments and details one would only expect to find in a luxurious, private estate. With up to six open-seating, gourmet restaurants to choose from, dining is a central highlight of the Oceania Cruises experience and guests may dine when, where and with whom they wish. The Aquamar Spa + Vitality Center, the most unique and comprehensive spa and wellness center at sea, offers a complete collection of holistic wellness encounters both on board and ashore that supports all dimensions of your well-being.
Features
Timelessly sophisticated, Riviera was designed for the ultimate epicurean. She embraces the elegant ambiance of Oceania's renowned 1,250-guest ships while also offering an array of amenities and choices. In addition to multiple open-seating gourmet restaurants, Riviera features memorable food and wine experiences at La Reserve by Wine Spectator as well as the opportunity for private dining at
exclusive Privée. From the sparkling Lalique Grand Staircase to the exquisite Owner's Suites furnished, designer touches are everywhere, highlighting the finest |residential design and furnishings.
Onboard Activites
From reading comfortably in the library to sipping fine vintages at a wine tasting, a wonderful array of enrichment opportunities await you on board. Join an esteemed guest lecturer to discover their unique perspective on the destinations you'll visit, learn to prepare exquisite dishes with a master chef or learn from skilled artists-in-residence.
The variety of entertainment options onboard ensures that your interests will be constantly piqued. World-class musical performances will dazzle you, showcasing an ever-changing array of guest entertainers. A unique lineup of unforgettable onboard shows and sleek Monte Carlo-style casino gaming are just steps from your stateroom.
A holistic approach to wellbeing is at the heart of the new Aquamar Spa + Vitality Center, which offers a wide array of programs, services and experiences designed to help you live your best life. Rejuvenating spa treatments and healing therapies are part of this philosophy, along with complimentary fitness classes and plant-based menus.
The Finest Cuisine At Sea
Garnering countless accolades and helmed by Master Chef Jacques Pépin, Oceania Cruises' gourmet culinary program sources the world's finest and freshest artisanal ingredients. A distinguished cadre of chefs creates culinary magic, constantly innovating menus, crafting new dining experiences and showcasing authentic regional flavors.
From dozens of new flavorful dishes at The Grand Dining Room and Toscana to the addition of internationally inspired poke bowls at Waves Grill and a vastly expanded Sunday Brunch, this latest collection of OceaniaNEXT enhancements elevates and evolves our culinary program, making certain your experience will be better than ever. The new dishes reflect our chefs' favorite experiences, from dishes they serve at Sunday family dinners to top emerging cuisines from around the globe that have inspired them. The sweeping new stable of recipes and enhancements showcases the creativity of our chefs and the innovative ways they channel their passion into exciting and unique culinary experiences.
Luxury Staterooms
Inside Stateroom
Our Inside Staterooms feature 174 square feet of refined elegance and idyllic solace. Freshly reimagined with stylish new furnishings and a restful palette, these sanctuaries feature thoughtful amenities such as a vanity desk, breakfast table, refrigerated mini-bar and a tony European stone-enveloped bathroom with a shower.
Category G - 174 sq. ft.
Decks 8, 9 and 10
Deluxe Ocean View
Highlighting floor-to-ceiling panoramic windows, our thoroughly renewed Deluxe Oceanview Staterooms deliver 240 square feet of sybaritic bliss. With curtains drawn open, natural light bathes the plush Tranquility Bed, convivial seating area, vanity desk, breakfast table and refrigerated mini-bar with a rich glow. Luxury also permeates the marble- and granite-clad bathroom, which features an expanded walk-in shower.
Category C - 240 sq. ft. - Deck 7
Veranda Stateroom
Our coveted 291-square-foot Veranda Staterooms, among the most generous at sea, have been imbued with sumptuous new furnishings in calming hues to create the ultimate sanctuary. There is ample room for leisurely pursuits, including a furnished private teak veranda. Indulgent amenities are plentiful, such as dazzling new lighting, an inviting seating area, refrigerated mini-bar, generous closet and a marble- and granite-sheathed bathroom showcasing new additional storage and an expanded walk-in shower.
Categories B4, B3, B2, B1 - 291 sq. ft.
Decks 7, and 8
Concierge Veranda
With nary a detail left untouched, our refreshed Concierge Level Veranda Staterooms boast an extravagant new Continental style throughout. These 291-square-foot retreats offer enticing amenities also found in our Penthouse Suites, such as a private teak veranda, gracious seating area, refrigerated mini-bar and an oversized bathroom featuring new storage space and an enlarged walk-in shower. In the private Concierge Lounge, relish the services of a dedicated Concierge and partake in an alluring array of beverages, daily treats and a selection of global newspapers and thought-provoking magazines.
Category A4, A3, A2, A1 - 291 sq. ft.
Decks 9, 10, 11 and 12
Penthouse Suite
The Penthouse Suites are a marvel of harmonious décor and lavish finishes, encompassing an expansive 440 square feet. Enhanced features include custom lighting, a dining table, separate seating area, walk-in closet, private teak veranda and a marble-clad bathroom with newly added storage space and an expanded shower, all ingeniously laid out to amplify contentment. Naturally, enjoy the ministrations of a dedicated Concierge and exclusive access to the amenities of the elite Executive Lounge.
Categories PH3, PH2, PH1 - 440 sq. ft.
Decks 7, 9, 10 & 11
More About Oceania Cruises
Oceania Cruises is the world's leading culinary- and destination-focused cruise line. The line's seven small, luxurious ships carry a maximum of 1,250 guests and feature the finest cuisine at sea and destination-rich itineraries that span the globe. Expertly curated travel experiences aboard the designer-inspired, small ships call on more than 600 marquee and boutique ports in more than 100 countries on 7 continents on voyages that range from 7 to more than 200 days. The brand has a second 1,200-guest Allura Class ship on order for delivery in 2025. With headquarters in Miami, Oceania Cruises is owned by Norwegian Cruise Line Holdings Ltd., a diversified cruise operator of leading global cruise brands which include Norwegian Cruise Line, Oceania Cruises and Regent Seven Seas Cruises.
Travel to the Mediterranean
Explore Europe's sunnier side on a Mediterranean cruise with TravelStore's exclusive cruise values. From Barcelona to Haifa, and points in between, there are numerous itinerary options available for exploring the wonder of the Mediterranean, its cultures and cuisines and lifestyles, while enjoying all the comforts onboard your luxurious floating hotel.
Frank Figliuzzi and Glenn Kirschner Cruise
For more information and pricing:
Call 800-777-6540
Or 805-987-3425 outside the US
Hours: Monday-Friday 8am – 5:00pm PST