Museum of Art, Architecture and Technology, Lisbon
ModernismWeek@Sea
Modernists on the Mediterranean
Join Modernism Week CEO, Lisa Vossler Smith
on a Voyage from Rome to Lisbon
in the Western Mediterranean
10 Days | September 13 – 23, 2024
Oceania Cruises' New Luxury Ship, Vista
From ancient ruins and atmospheric old quarters to thriving food scenes and sun-drenched beaches, Oceania's Mediterranean cruises offer the perfect combination of old-world beauty and modern charisma. Top sights such as the Vatican Museum in Rome, La Sagrada Família and architectural works of Gaudi in Barcelona are easily at hand, while you may want to check a bucket list visit of Corbusier's Cité Radieuse in Marseille.
Time ashore means experiencing the best of the destination like a local – shopping the markets, mingling with residents, exploring historic neighborhoods and so much more. An overnight stay in Lisbon gives you the chance to not only visit top attractions such as the Museum of Art, Architecture and Technology, but also create time for in-depth explorations, dinners ashore and leisurely, meaningful touring.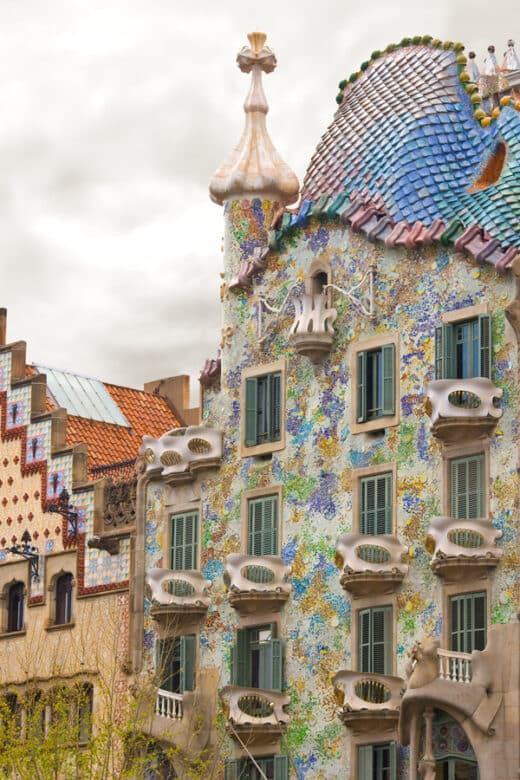 Modernists on the Mediterranean
Modernists on the Mediterranen Exclusive
Cruise group host: Lisa Vossler Smith

10-Night Luxury Cruise Accommodations

Three Modernism Week By-Invitation-Only Cocktail Parties

Champagne, Wine & Beer at Lunch and Dinner

$800 Simply More Shore Excursion & Private Car and Driver Credit per Stateroom

All Meals and Non-Alcoholic Beverages

Free Dining in all Specialty Restaurants

Free Unlimited Specialty Coffees, Sodas and Vero Nano-filtrated Water

Free In-Room Dining Available 24 hours a day

Free WiFi onboard Vista for 2 devices

Pre-Paid Gratuities – Value of up to $230 per person

Free Roundtrip Economy Class Airfare from select US and CAN gateway cities

Free Airport Transfers with Oceania's air program*

Free Shuttle Service from ship to city center in many ports

Fare includes air-related government taxes, surcharges and fees of $256 per person
Mediterranean Cruise Inspiration
Oceania Cruises
Oceania Cruises is the world's leading culinary- and destination-focused cruise line. The line's seven small, luxurious ships carry no more than 1,238 guests and feature The Finest Cuisine at Sea® and destination-rich itineraries that span the globe. Expertly curated travel experiences aboard the designer-inspired, small ships call on more than 450 marquee and boutique ports across Europe, Alaska, Asia, Africa, Australia, New Zealand, New England-Canada, Bermuda, the Caribbean, the Panama Canal, Tahiti and the South Pacific in addition to the epic 180-day Around the World Voyages. The brand has an additional 1,200-guest Allura Class ship on order for delivery in 2025.
Vista
Contemporary Luxury
Step aboard Vista and you'll discover a dramatic new way of seeing the world. Vista invites you to savor the journey on a ship whose captivating beauty and stylish design evoke the wonders you'll discover ashore. Stunning interiors and harmonious spaces reflect a fresh, new perspective through organic elements inspired by the land and sea.
Features
A marvel in the making, Vista will deliver The Finest Cuisine at Sea®, exceptionally personalized service with two staff members for every three guests, a warm and welcoming ambiance as a result of the ship's captivating residential furnishings, and introduce several unique firsts for the brand in the realms of dining and guest experiences. Vista's best-in-class culinary experiences, luxurious signature public spaces, and spacious, residentially-inspired suites and staterooms create a welcoming home away from home.
Activities
Evenings aboard Oceania Cruises can be anything you desire. Marvel at the continuously changing talented guest entertainers as you delight in high-energy production shows, talented vocalists, classical music and more. Perhaps stop by the lively Monte Carlo-style Casino for a rousing game or two. Unforgettable evenings are just steps from your stateroom.
Staterooms
Stateroom with Veranda
Measuring 291 square feet of living space including the private veranda, Vista's standard Veranda Staterooms are the epitome of spaciousness. Bathed in soft tones of harvest and wheat punctuated with seagrass and bold sienna, each is furnished with a queen-size Tranquility Bed piled high with plush linens and plump pillows, a comfortable seating area, private veranda, thoughtful amenities, abundant storage space and an oversized bathroom.

Category B4, B3, B2, B1
Concierge Veranda
Vista's Concierge Level Veranda Staterooms envelop guests in lavish comfort. Shades of cream and rich fawn set the tone for a luxuriant respite with an extravagantly dressed queen-size Tranquility Bed, sumptuously comfortable sitting area and a private veranda to take in the marvels of the surrounding seascapes. All feature extraordinary closet and storage space, and a marble bathroom with walk-in rainforest shower. A wealth of additional amenities, such as a dedicated Concierge Lounge, unlimited use of the Aquamar Spa Terrace, room service from The Grand Dining Room and free laundry services, elevates the experience to the sublime.

Category A4, A3, A2, A1
Penthouse Suite
An overabundance of space and elevated levels of luxury define the Penthouse Suite experience. Ingenious design and tony furnishings punctuate the space, which is resplendent in rich upholstery, fine leathers and stunning works of art. Measuring 440 square feet, Penthouse Suites feature the added luxuries of a walk-in closet, an oversized bathroom with dual vanities and of course, a large private veranda overlooking the sea. Penthouse guests also have unlimited use of the sublime Aquamar Spa Terrace along with Butler service and keycard access to the suites-only Executive Lounge with a dedicated Concierge.

Category PH3, PH2, PH1
Your Host,
Lisa Vossler Smith
ModernismWeek@Sea participants will receive a rare, insiders-view of the Western Mediterranean region's modernist architecture exploring Italy, Monaco, France, Spain and Portugal.
A highlight will be an optional tour in Monte Carlo to visit Cap Moderne. Here guests will have a private tour of one of Eileen Grey's first major works, Villa E1027 – a Unesco World Heritage site. This incredible minimalist villa is built on an isolated stretch of the French Riviera. Constructed between 1926 and 1929, the residence is a prime example of a modern movement house, designed to interact with the natural elements and featuring an open and flexible design. They will also tour Le Corbusier's simple holiday home, Le Cabanon. This tiny rustic residence sits on a slip of land between the sea and the railway, with views of sea and coast in both directions. For 18 years Le Corbusier spent every August here, where he designed his possibly most famous building, the chapel of Notre Dame du Haut in Ronchamp. While Le Cabanon looks simple and rustic, the structure is designed along Le Corbusier's "modular" principles.
In addition to participating in a rich array of optional port excursions offered by Oceania Cruises, Modernism Week participants will be able to enjoy several private events especially organized for this group. 
Optional limited-participation opportunities include a "Mod Bites" cooking class that will showcase favorite mid-century cocktails and hors d'oeuvres of the era.
During this cruise you'll enjoy Oceania's lavish amenities, luxurious accommodations and choose to dine at the many onboard complimentary restaurants as they travel to their next destination.
Read More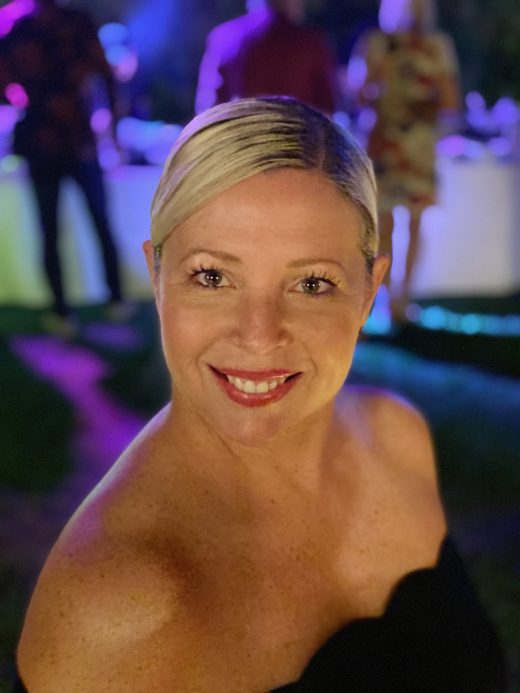 More About Oceania Cruises
Featuring a fleet of intimately luxurious ships, Oceania Cruises offers an unrivaled experience renowned for the finest cuisine at sea and destination-rich itineraries spanning the globe.
Mediterranean Cruises
We are driven to the destinations that line the Mediterranean Sea. These are among the most popular locations around the world for travelers. Is it the agreeable climate? The cultures and culinary riches? Is it he draw of the turquoise sea? Of the 22 countries that surround the Mediterranean, each with its unique culture and cuisine, the most popular are Spain, France, Italy, Slovenia, Croatia, Greece and Turkey; Israel in the Levant, and North African countries of Egypt and Morocco.
Modernists on the Mediterranean
For more information and pricing:
Call 800-777-6540
Call 805-987-3425 outside of US
Hours: Mon – Fri 8am – 5:00pm PST