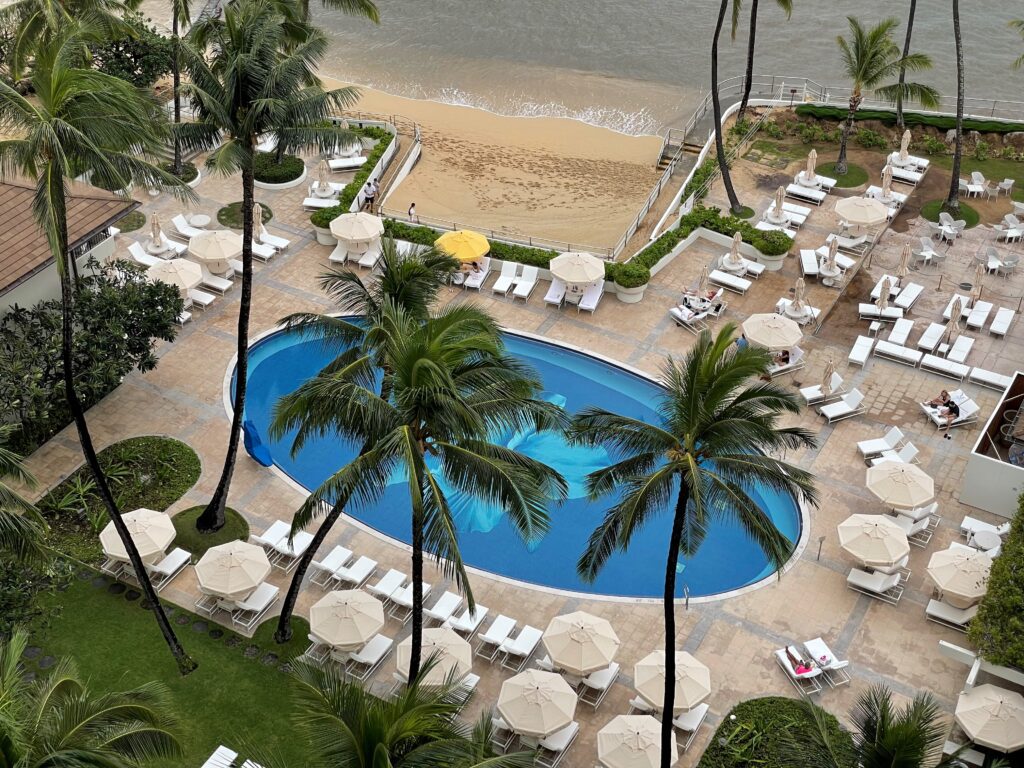 My love for Hawaii is its simplicity and grace.  It is part of the US with no currency, converter worries or language barriers.  In less than 6 hours from the West Coast you are on any of the major islands.
Waikiki, at the heart of Oahu, was my recent choice for a few days of enjoyment and relaxation.  It was a mixed bag, but I made the best of it.
I chose the best possible way to get there on United Airline's flagship B777-300ER with 60 beautiful Polaris Business Class  lie flat beds. No guarantee on aircraft type these days, but in this case the schedule held and I arrived in comfort.
Before boarding I had filled out on line the Travel.Hawaii.gov  health forms and downloaded my vaccine status.  If you have the right protections, you will get a QR code and two green check marks.  That is converted at the United Service Desk at LAX to a wrist band by them before departure.  It is very important to do this. Each airline is slightly different in its procedures. At the end of the day the wrist band is what speeds your arrival with no added delays required once you arrive in Hawaii. This is also the case with any of the Islands.
My home in Oahu was the just reopened and legendary Halekulani Hotel, in the heart of Waikiki, which came back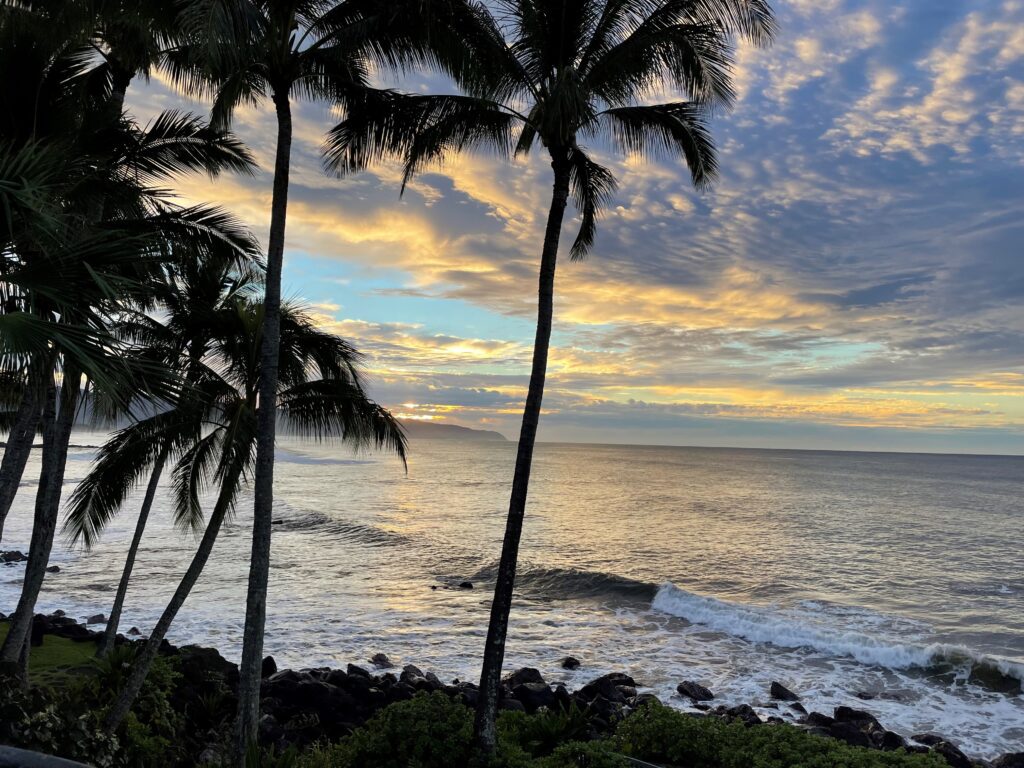 online the end of October.  Major work was done on the hotel infrastructure and public facing areas. The rooms were refreshed with all new soft goods and furniture.  Nevertheless, it still is the same famous Halekulani style that has returned.  The rooms, service, food and beverages are all back and reinvigorated.  It was wonderful.
The only less than wonderful aspect of the trip was the weather. with heavy rains and high winds during the first part.  The Mai Tais were cold, the food outstanding and the service top notch.  We did what we needed to do to have a good time.
Do not forget Hawaii as we move into 2022.  Let us take you there and help you enjoy this wonderful paradise.