Holiday Energy and Celebration in Europe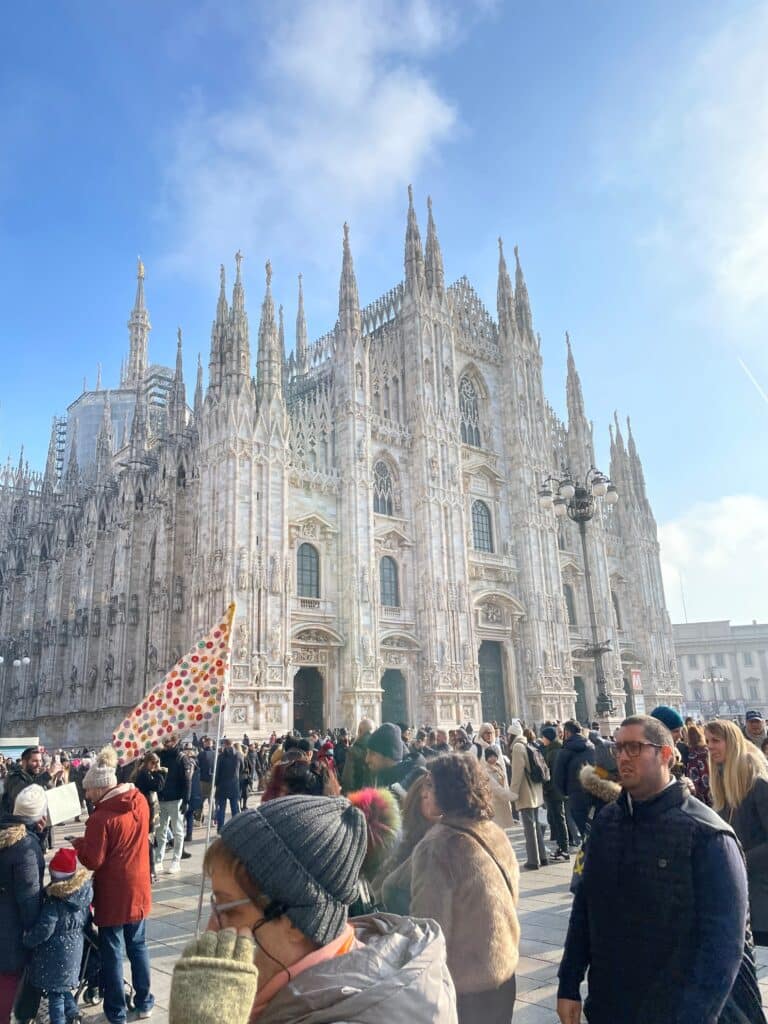 Traveling in Europe over the holidays offers excitement and a special energy and flavor that I love.  This December seemed even more jovial and intense.
We started out briefly in Milan, Italy with an overnight stay at the beautiful Bulgari Hotel very close to city center. So stylish but also so comfortable.  In one afternoon we toured the packed Galleria, The famous Duomo, La Scala Opera House and Michelangelo's The Last Supper.
We continued on to iconic Venice to enjoy as much as we could for three days there. Our home was Locanda Vivaldi, ultimately positioned overlooking The Grand Canal.  We had a room overlooking the canal which is the ultimate here.
We could not miss The Duomo and The Palacio with their hidden treasures. Even better the weather cooperated with normal water levels and comfortable temperatures.  This is a city not to be missed by any experienced traveler.
Then we turned north into Switzerland to the Ticino area, specifically Lugano at the majestic and traditional Splendide Palace Hotel just outside the city center.  The normally reserved Swiss were partying under the city Christmas Tree complete with DJ and surrounding packed bars and restaurants.  It is a stunning city where many day trips are possible.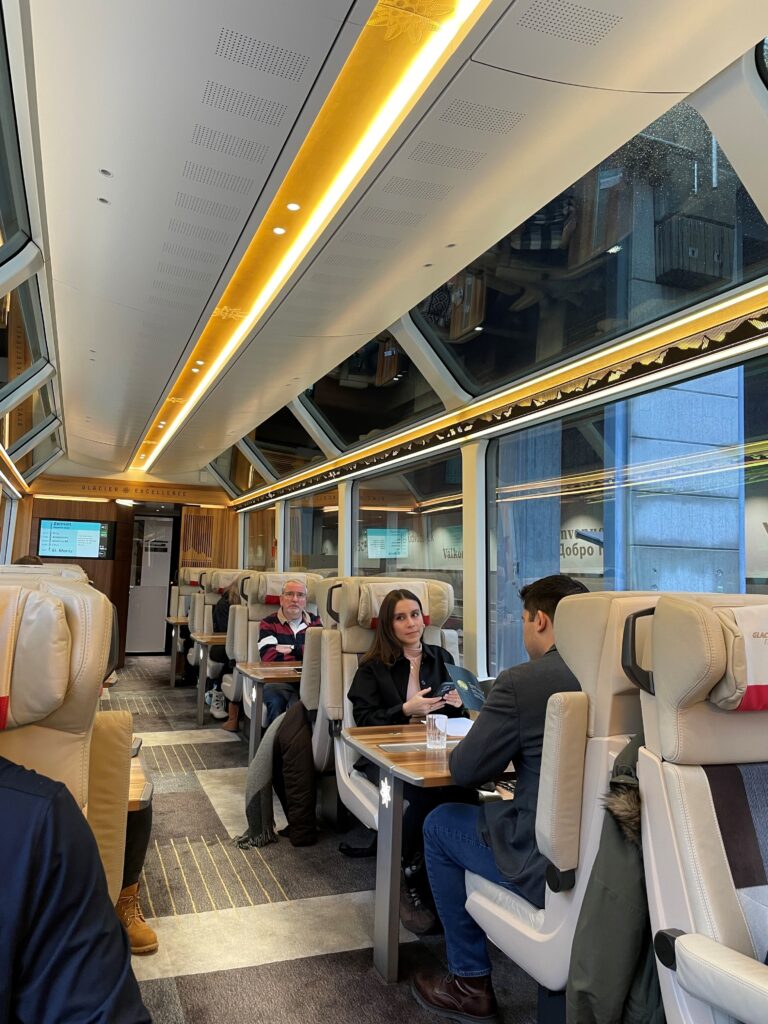 Our next big goal was the legendary and historic Glacier Express for a Christmas Eve like no other. It took multiple train changes to get to Zermatt to begin our journey.  We took advantage with partially obscured views of the real Matterhorn and a traditional fondue dinner that evening.
The next morning we boarded our exclusive Excellence Class carriage with only 18 other privileged passengers. We were in for a luxury 8 hour journey through the stunning Swiss Alps to St. Moritz.  Yes, there were many other passengers in other carriages, but none treated like us.
During our stay,  we were treated to two dedicated staff who serviced us a seven course gourmet, freshly prepared meal complete with included wine parings.  When we were offered Champagne when we first sat down, we knew we were in for a treat.  It was one of the best travel experiences of my life.  Excellence Class is new from 2019 with just very recent exposure.  It is well worth the high supplement and you must book early.
This over the top event left us in St. Moritz where the snow was deep and pretty.  We had lovely drinks at the Kempinski Hotel to celebrate the holiday further.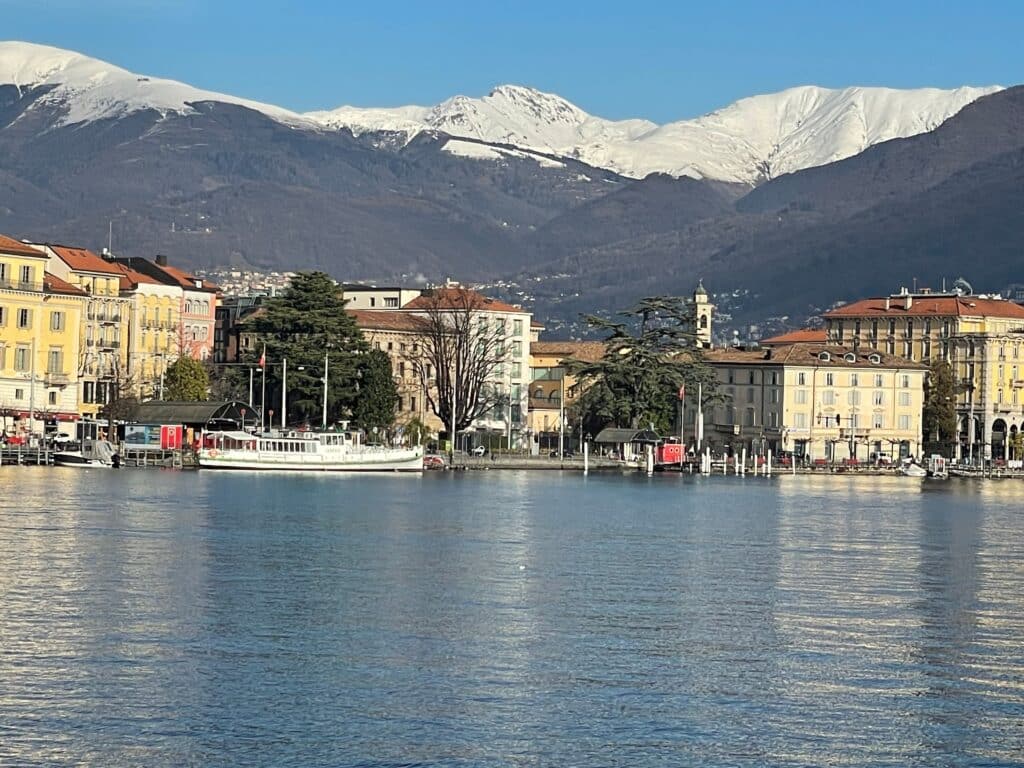 Our final stop was Zurich and La Reserve Eden au Lac with a fine lake view room.  As in all La Reserve properties, this one was unique, extremely well designed and very well serviced.
This time all my flights were on Delta Airlines from their new LAX expansion.  In four flights it was a mixture of very good food but some lapses in service.  I felt the strain at JFK in December 26 with flight delays and downgrades.
Overall this was another successful trip with some old favorites and new destinations.  Let us show you the way to you next travel celebration. The world is traveling again.  Be part of it.