Just Got Back From Kenya!
I just returned from a two-week trip to Kenya with our family group of five. The trip had been booked initially in 2019 for a May 2020 departure but postponed because of the pandemic and travel lockdown. We rebooked for the last two weeks of May 2021. Up until about 10 days prior to our scheduled departure date, we didn't know if we would be going, due to the lockdown in Kenya. (We were booked on a SkySafari, and private flights were not operating.) As it turned out, the lockdown was lifted – we kept all our arrangements in place on this hope – and away we went with masks packed and PCR test results in place.
We couldn't have had a more spectacular experience! I'm often asked if we had problems with the COVID-19 environment while traveling. The answer is absolutely not. The four safari camps we visited, the intra-camp flight, and transfers services to and from airports were all following COVID-19 protocols. Kenya has prioritized the vaccination of those working in tourism, and many, if not most, of the staff and guides we encountered were vaccinated. My family and I are vaccinated and felt confident in the vaccine's efficacy. We were, quite frankly, more concerned about mosquitoes than we were about catching COVID-19. (As it turns out, neither rain nor mosquitoes were a problem; we had neither!)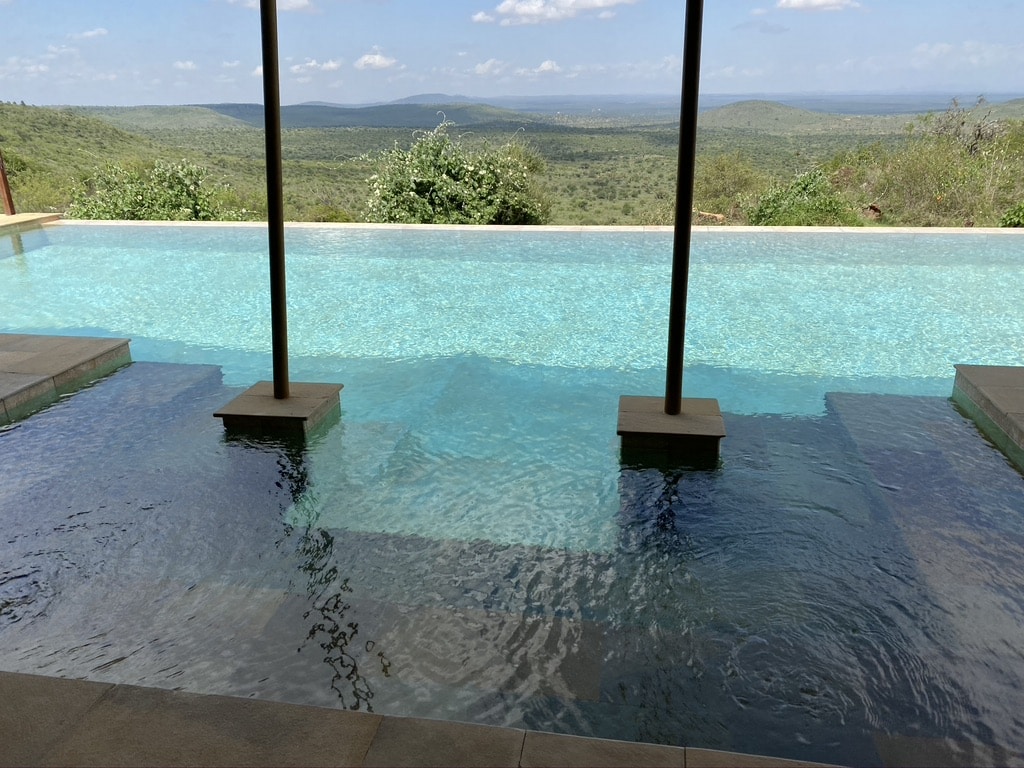 We stayed at Elewana resorts in Amboseli, Meru, Loisaba, and Maasai Mara, and while each was different, each was very comfortable. The camps provided excellent guides and activities (including a great massage), and the dining experiences were very fine throughout.
The other advantage we found about traveling now was having Kenya to ourselves. While there were more than a dozen guests in our first camp in Amboseli, we were either the only guests or were among fewer than ten guests in the other camps. On our safari game drives, we rarely saw another vehicle. I was quite surprised in Maasai Mara, where we witnessed a cheetah hunt and were among six vehicles at the site.
It's hard for someone that hasn't been on safari to comprehend the added value of so few safari vehicles being on the road. During the migration, for example, it will not be unusual for 25 or more safari vehicles to converge on a site. (While I haven't experienced the migration in July and August, one of our guides suggested it was typical to have 50 vehicles on the site we were parked at, while we were the only ones there now.) In Meru, Mohammed, our experienced guide, told us he hadn't driven on some of the roads in over a year, and many roads were now overgrown with brush.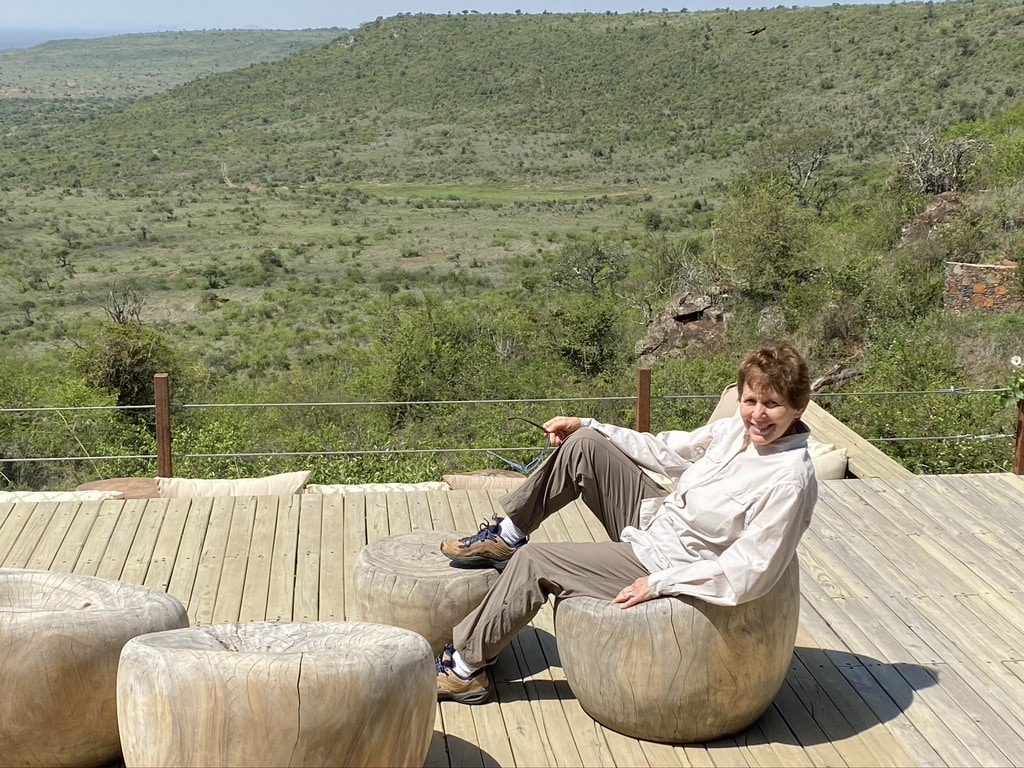 While we certainly were not witnessing the migration, we had no lack of wildlife to enjoy. In Meru, which is known for its very large rhino sanctuary, we drove around for an hour or longer without seeing a single rhino. And then we came across 15, including some newborns. Mohammed said his personal record was seeing 17 rhinos in one day, so our 15 was his second-best sighting. We were more than fulfilled. In Maasai Mara, our hope was to see cheetahs, and we came upon five male cheetahs that were hunting as a group and watched them bring down a topi. Minutes later, as we drove away from the site, we came across a young cheetah with a dik-dik it had just killed. During our stay, we also saw a large pride of lions feasting on a buffalo and saw lions on two or three other occasions. We saw a leopard kill, and we came across a second leopard relaxing in a tree. We saw hyenas on a few occasions. While we wanted to see hippos, we unexpectedly came across a group of over 20 at one site. What about giraffes, elephants, zebras, antelopes, and Cape buffalo? It was impossible to even keep track how many we saw.
Of course, we needed a negative PCR test before our return to the United States. That was arranged for us in Maasai Mara, a day prior to our return flight home from Nairobi. It was no problem at all.
There are many reasons to visit Africa and enjoy a safari. It's an incredible experience to share with family. Between our travel experts and our suppliers, we got you covered. My best advice is, if you can go now, do so. It is not a once-and-done destination. Kenya and Tanzania are very different from Rwanda or Uganda, and very different from Botswana, Namibia, and South Africa. Egypt is coming back strong, and Morocco is growing in interest. Africa is a continent that's full of rich experiences, and advisors at TravelStore can make it seamless.