London –  The Magic is Back
I have been to London so many times,  but it never gets old.  The difference this time was to see it after the previous two years of the pandemic.  Amazingly it was the same energy, robustness, and strength I have always experienced.
I saw London again from the basics,  a visit to Westminster Abbey, a packed Covent Garden, the Changing of the Guard at Buckingham Palace, a walk across the imposing Tower Bridge, a visit to the bustling Borough Market, a long walk down the Jubilee Walk along the Thames and the ever busy local parks.  Trafalgar Square was teaming with visitors and locals alike.
There were some new entries.  The new Londoner Hotel now rises above Leister Square even though part of it is 6 floors below ground. A designer hotel for sure but very comfortable and convenient. Of course all the bedrooms are above ground level.  For privacy, there are several lounges assigned solely for hotel guests.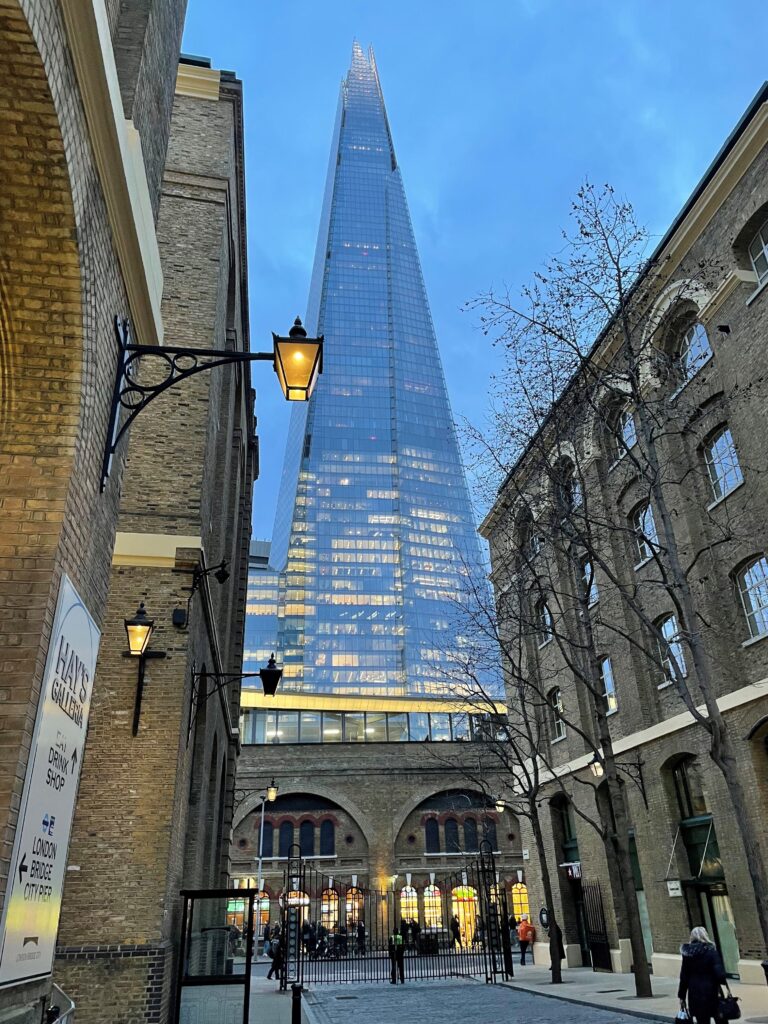 Our home for six days was the imposing Shangri La Hotel at The Shard.  Our room on the 40th Floor gave us a bird's eye view of Westminster and the London Eye.  The staff could not have been nicer. Our room was large and we had a spectacular afternoon tea up on floor 52. This iconic hotel brand shines in this striking architectural jewel, which symbolizes a new contemporary London.
The area around the hotel, including the London Bridge rail/tube station has been redeveloped and is now bustling with a new promenade all the way down to Tower Bridge. The local market, pubs and bars are very busy even on weekdays.  The tube cannot be easier as now you can use practically any contactless credit card to enter and exit the Tube.  The fare is automatically calculated each time.
The pubs, restaurants, shops and bars are vibrant and it was so good to be part of that.
Our marvelous flights were on a reimagined British Airways,  now designed to impress seasoned travelers.  Yes, we left LAX an hour late but we arrived 30 minutes early thanks to a very smooth 200mph tail wind.  Inside the new Club World Business Suites with doors, we were very comfortable. The food was yummy.  Keep in mind some aircraft still will have the old Business Class seats for awhile.
Returning we upgraded to British Airways First with easy check-in at the BA First Wing at the end of massive Terminal 5.  Very civilized indeed. A big treat was our entry into the ultra exclusive BA Concorde First Class Lounge.  It was peaceful and oh so civilized.  On board our exclusive 14-seat First Cabin was serenely comfortable.  Each dining offering was special.  My one disappointment is that they did not serve afternoon tea prior to landing.
London is all it should be again and getting ready for the upcoming Queen's 70th Jubilee in June.  Big Ben is not quite ready but all else will be.  Come rediscover this spectacular world  city.  Come back to London.  Let us take you there in style and with the deep knowledge to get the most out of it.
-Hilton Smith