New Cruises: What's notable on the High Seas in 2023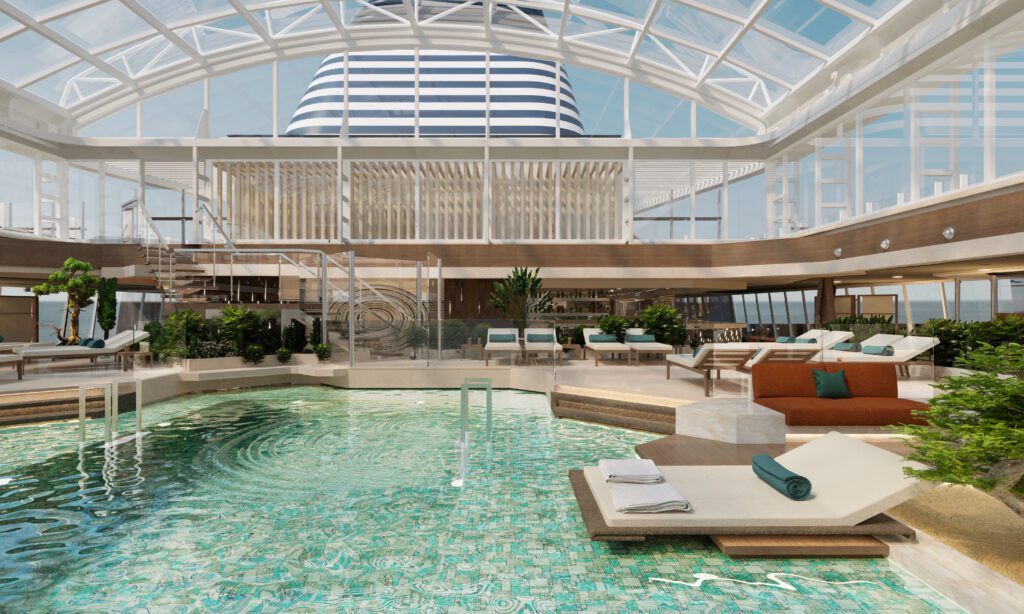 It certainly is an exciting time to be a traveler!  As we step away from the pandemic that mostly put our trips on pause, there are so many exciting new cruise opportunities to look forward to in the year ahead. This isn't meant to be comprehensive, just what's on our radar and worthy of your consideration. A side note: there's a lot more to arranging a cruise vacation these days. With so many more options, so many promotions in the marketplace and new destinations, not to mention higher prices on airfares, do take the time to plan your vacation early and consult with an expert.  With that, here's what we're looking forward to.
When it comes to top-end luxury on the seas:
Explora Journeys
This new luxury brand will be a success even before its first ship begins cruising in July. The line is headed up by a strong team of experts, and for months we've been in touch with them as Explora has been unveiling what it has in store for guests: a luxury cruise that promises to emulate a resort residential feel more than any other cruise brand. Explora will also have a small submarine onboard for underwater explorations!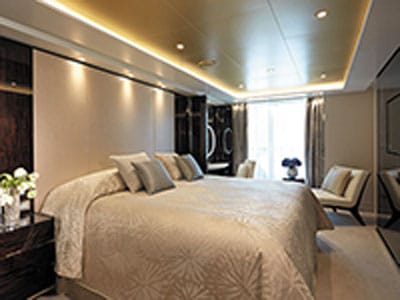 Regent Seven Seas Grandeur
The latest from the brand most favored by our luxury clients, there's no doubt that the newest ship io the fleet will not only carry on but enrich the elegance and unrivaled all-inclusive luxury provided by her sisters. Regent Seven Seas Grandeur launches in November.
When it comes to expedition cruising:
Seabourn Venture
Seabourn is an illustrious brand of smaller luxury boutique ships and has now introduced a true expedition class ship for immersive polar explorations, including a 6 passenger submarine. While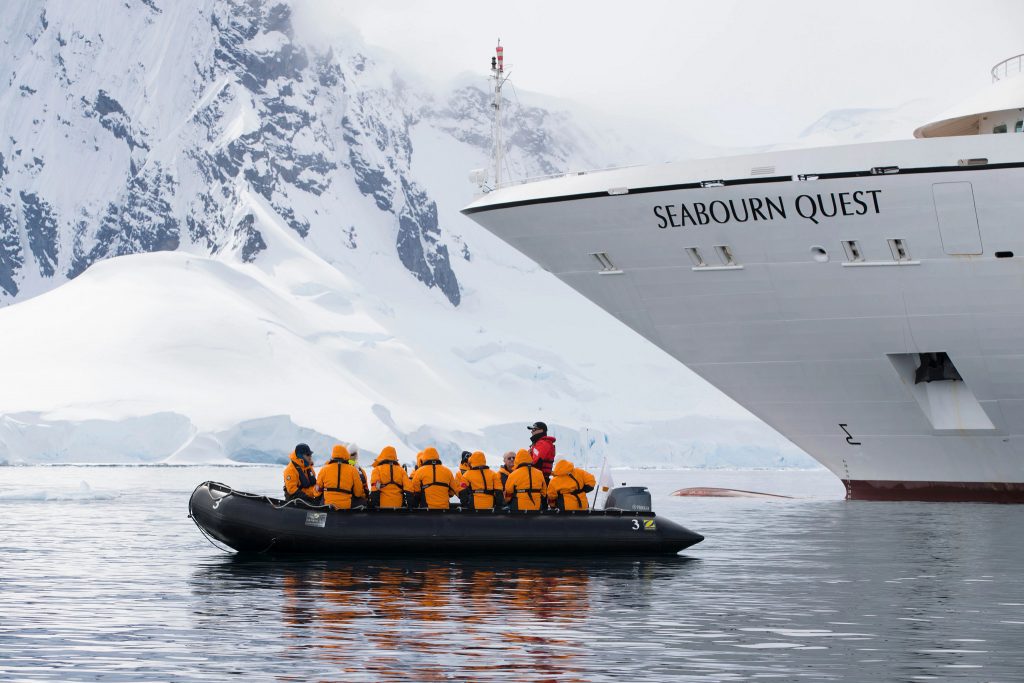 the first expedition-class ship in the brand, Seabourn is not new to expedition style cruising, having been cruising Antarctica for many years.
Silversea Endeavor
Before the much loved Crystal Cruises went belly up, they launched their newest luxury expedition ship.  The ship was purchased by Silversea and renamed Silversea Endeavor.  Silversea is already the strongest brand in the luxury expedition cruises space, and the addition of Endeavor makes it all the more appealing.  One of the unique itineraries being offered on Endeavor in Antarctica is to avoid crossing the Drake by sea, and instead flying guests to Antarctica from Santiago, Chile, joining the ship at St. George to cruise Antarctica before flying back to Santiago several days later.
In the deluxe ocean cruise category (not high-end luxury but worthy contenders in this space):
Oceania Vista
Launching in May, Oceania's latest entry (and new class of ship) is bound to please Oceania fans and others. The line is noted for its culinary offerings, given its The Finest Cuisine at Sea® trademark and relationship with Jacques Pepin, as well as other Michelin chefs. Its luxurious design and contemporary art collection adds a touch of class to one of our clients' favorite brands.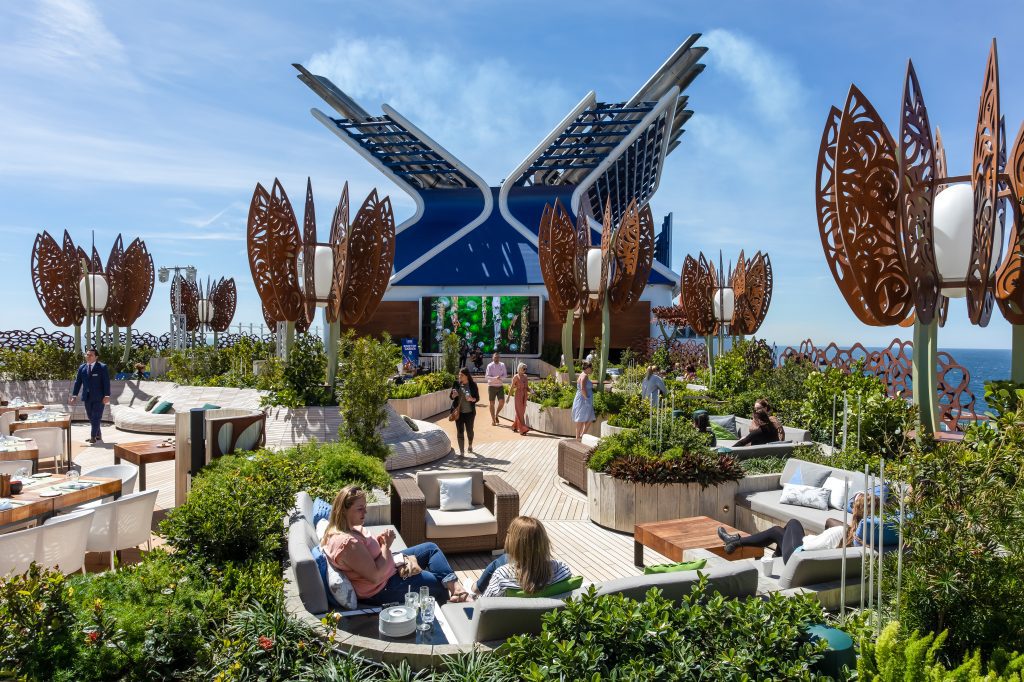 Celebrity Beyond
One of our favorite large ship cruise brands, Celebrity has defied convention in designing and building a class of ships that are cutting edge in many respects. Beyond is the third in this class, following Epic and Apex, and was launched last month.
In the premium cruise space:
NCL Pr1ma
For those that enjoy ships with more bells and whistles you can hardly embrace in a week's itinerary, because the ship has so many choices and is so large… Norwegian Cruise Line launched Pr1ma, the first of six new ships that offer an incredible range of dining options, stateroom options, and exciting entertainments with a design that provides smaller spaces that feel more intimate than being on such a huge ship.  We aspire to The Haven, the upscale and upgraded options on NCL which on Pr1ma include exclusive private entry to your own part of the ship, spacious private lounges and bar, and spacious outdoor decks, cabanas and pool exclusive to Haven guests, and priority seating and entry to shows and activities like the onboard go karts.  The ship was launched in Reykjavik to much fanfare with Katy Perry as godmother, and arrived in the U.S. and is cruising out of Galveston.
Don't forget to call our experts when planning a cruise vacation so we can ensure you our VIP treatment and extend the best amenities available. After all, you wouldn't risk self-treating an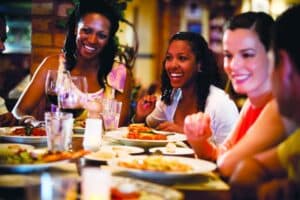 unknown illness without medical advice, and you wouldn't go to court without legal advice, and you shouldn't risk your valuable vacation time and investment without good travel advice!