Puglia and Rome, More than Just 2-Euro Gelato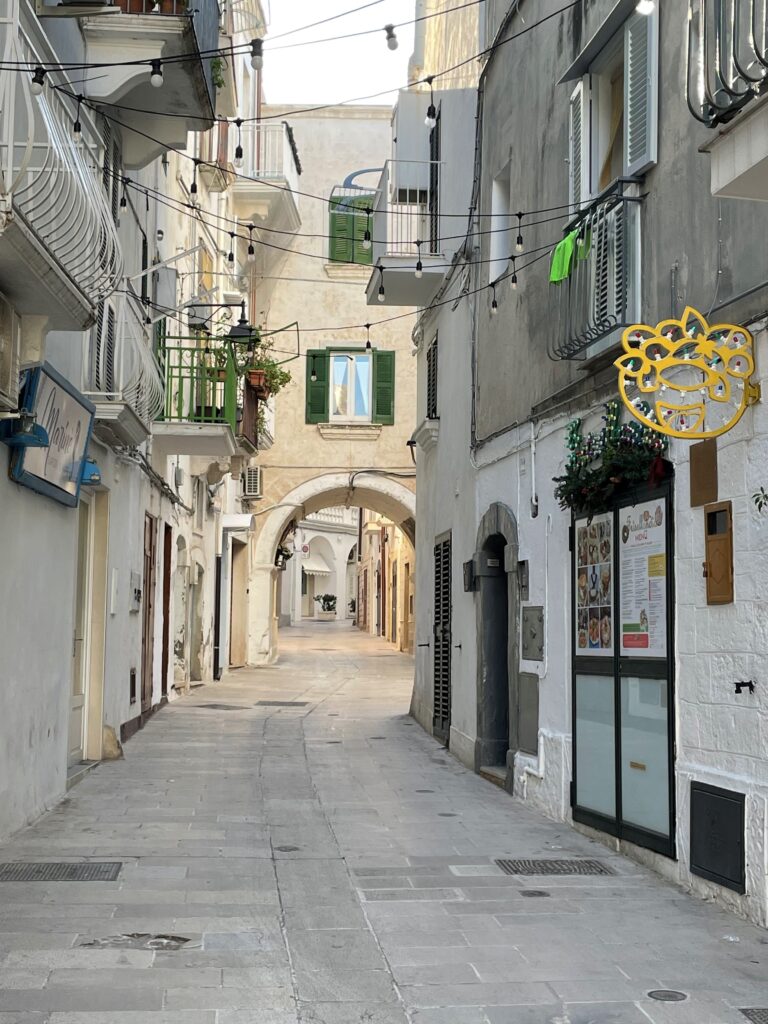 My first experience in Italy's Puglia Region and my return to Rome were full of surprises.  This was a stellar combination in revisiting Italy in the off season.
I fell in love with Puglia, although many in Rome felt it is superior marketing rather than a solid reason to go there.  I disagree.  About five hours by train from Rome, or a bit over an hour-long flight, this region is a world away from parts north.  It is more authentic for sure, a bit more basic and without the designer shops.  This is the way I like it.
It is also still a bargain compared to more touristic areas.  You would be hard pressed to see any item on a restaurant menu over 20 Euros.  Wine is much less than home.  A gelato and sweet shop of international quality had scoops of gelato for just two Euro each.
I stayed in the charming town of Monopoli by the Adriatic Sea in the charming Don Ferrante Hotel. It uses part of the ancient 400-year-old wall but it is very comfortable with even a small sea view pool.  One caution, there are mandatory stairs involved here.
The Old Town itself somewhat resembles a Greek Island in the narrow streets and whitewashed buildings.  So much charm.  This region actually did not become part of Italy until 1862 with so many invaders before that.
One day I ventured by about an hour's train ride to nearby Lecce which is somewhat different.  It is a bit larger and was a Roman town with a large colosseum that was discovered buried in 1904.  Lecce is not on coast but with its colosseum, an ancient Roman amphitheater and ornate and elaborate churches, it is worth a visit.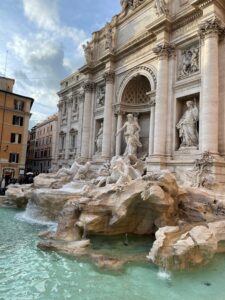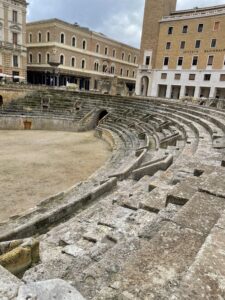 There are several prominent hotels in Lecce, but one of the newest ones is significant. Palazzo Maresgallo is so new even my local guide was surprised to learn about it.  It's an historical building across from the main cathedral with about a dozen accommodations.  The talented owner has artfully blended history and new art and design into a unique and compelling Puglia stay experience.
There is so much more to Puglia, but I left to go back to Rome for a couple of nights.  I timed my arrival for Sunday morning, the best day to visit Rome.  Much of the vehicular traffic is banned on Sundays around the monuments.  Strolling by them unhurried and relaxed without cars is so enjoyable. Pausing and taking in the history is so much easier.
I stayed at the reimagined Rocco Forte Hotel de la Ville which reopened a couple of years ago.  Just off the top of The Spanish Steps, it is a great  location to explore the Eternal City.  The rooms vary in features and views but the service was always superb.
Italy is always a winner but it still holds many secrets.  Little things mean a lot here so let an expert show you the best way to explore it.
Contact me for your next Italian adventure.