Thailand's Best Street Eats from a Foodie Insider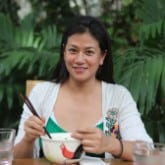 Not all pad Thai noodles are created equal! Having tasted her way through all the best street eats across Thailand, Chawadee Nualkhair (or "Chow") is an undisputed street food guru who has written two books on the subject and even made an appearance on the Netflix series, Street Food. We sat down with the epicurean expert to get the low down on some of Bangkok's best foodie secrets.
Q: What inspired you to write your first book, "Bangkok's Top 50 Street Food Stalls"?
A: Street food was the perfect way of exploring my own roots. Although I was born in Chiang Rai, Thailand, I lived in the United States since I was 18 months old. I only really discovered my own culture and language when I moved back to Bangkok at the age of 22. At first, I was fascinated by the roadside stalls and the 24-7 energy of Bangkok, but I had a hard time jumping into the street food scene as I didn't know how to order or where to go. So the purpose of the book was to help people navigate around the challenges that I myself faced when trying to eat street food.
Q: Talking about your book, how did you decide which stalls made it in and which did not?
A: I ate! I ate around the clock. I asked locals who I trusted, all over the country, about their favorite places to eat. Then I tried them ALL. There were days when I would have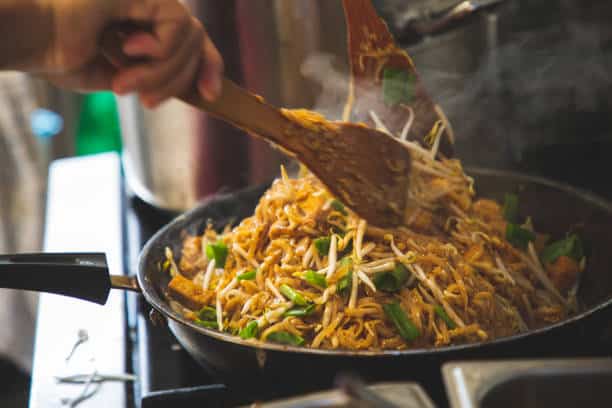 3-4 meals for breakfast, 5-6 meals for lunch, and 4-5 meals for dinner. It took me about a year of research (eating) to complete the first book.
I met several inspiring people along the way. For example, I met Jay Fai back in 2010 and saw her rise to fame when her stall became Bangkok's first Michelin-starred street food restaurant. In Sukhothai, I met a single mother of five known as Yai Krueang, whose old-fashioned noodle soup dish called khao perb attracts people from miles around. I also love Wattanapanit, who are now third-generation beef noodle vendors in Bangkok.
Q: What is your favorite Thai dish of all time and where is the best place to try it?
A: This depends on my mood, but I am usually enamored with hor mok, which is a kind of seafood custard steamed in banana leaves. The very best I have found is from a street food vendor in Phuket. In Bangkok, I am currently in love with street food grazing around Bantad Thong Road, near Centenary Park. This area is becoming a rival for Yaowarat, which is traditionally the street food hub of Bangkok. One of my favorite spots is called Elvis Suki – I love the seabass steamed in banana leaves and grilled scallops. Also, Ginger Bowl serves great Thai desserts such as chao guay, which is a kind of black jelly made from Chinese herbs.
Q: What secret place would you rather people not know about (but we're going to let people know about it!)?
A: The last time I told people my favorite place to eat, people made a Netflix series about it and now I can't eat there anymore! That said, I love Samsara Cafe & Meal, a casual venue in a wooden house on the Chao Phraya River. It's a great place for a nightcap after a street food crawl in Yaowarat.
Q: What do you recommend for people just starting out on their Thai food journey?
A: Try everything! It's impossible not to know what you will like unless you try it. If you are new to Thai street food, I would recommend a place like Roti-Mataba in the old town. This place makes their roti fresh and they serve it with curries or a variety of sweet toppings. Local favorites include banana and condensed milk, and, of course, chocolate.
Q: What new projects are you working on at the moment?
A: My first cookbook is expected to be out in spring of next year. It's called "Real Thai Cooking," published by Tuttle and I hope it will inspire people to get into the kitchen and experience real Thai food at home.
If you want to join Chow for a foodie adventure in Bangkok, tasting the city's best eats – from classic Thai salads to noodles and desserts – on a private excursion tailored to your individual tastes and preferences., then contact us to add this unique experience to your A&K journey.