Vacationland: Greetings from Maine!
Maine dubbed itself "Vacationland" years ago, and it still stands true today. The state has much to offer for people looking for a complete travel package: stunning scenery, beaches, lakes, and mountains; excellent restaurants and craft breweries; and some awesome museums.
I'm a "Main-nuh," just like my ancestors who started coming here in 1633. But I left and traveled the world for many decades. (After 400 years, I felt someone in the family should venture out!) After those many decades, I realized the uniqueness of the place where I originated, and I returned to Maine. Full circle.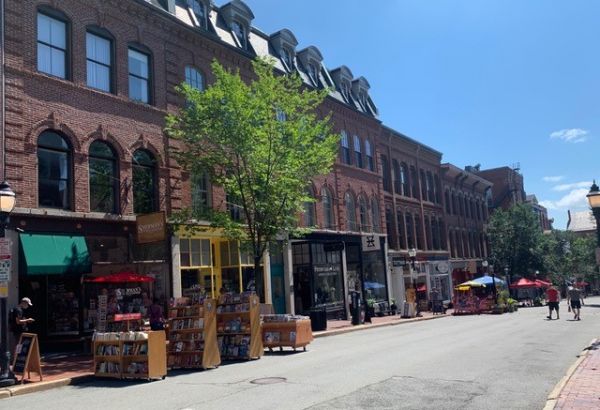 We warmly welcome you to Maine! You are important to us and to our economy. Especially to our neighbors in Northeast: we're a convenient, drivable distance from your home state, offering you delightful sights from beautiful redbrick buildings to gorgeous evergreen trees. With that said, before I continue, I would like to take the opportunity to advise you of our COVID-19 restrictions. Maine has a low infection rate, and to keep it that way, Mainers need to do their part. And vacationers in Vacationland need to do their part.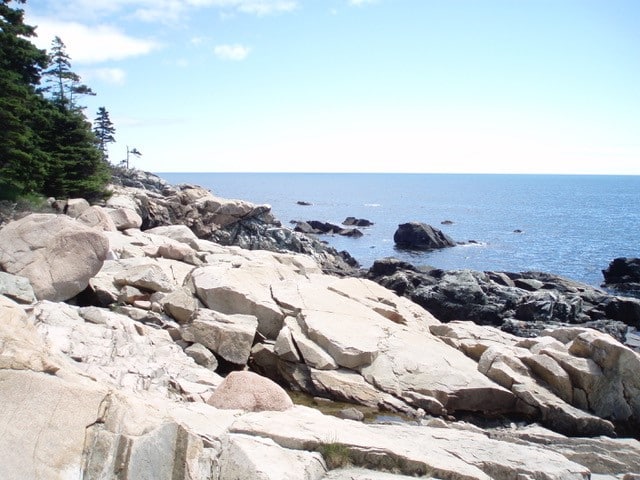 Here are some actions to keep numbers in Maine low: get yourselves tested, and get the results before you get in the car. Finding out you are positive once you are here is dangerous to everyone. Also, wear your masks. And when walking down our sidewalks, especially in residential areas, admiring our charming towns, remember to give us the necessary socially distanced six feet when passing. Check for current restrictions. (Yes, I'm writing this in a blog about vacations to Maine, but this is good practice when traveling anywhere during the pandemic!)
So, with safety in mind, come on up! We are open. (Well, as open as we can be!)
When people think of Maine, they think lobsters, people who can't say the letter R, fall foliage, and Bar Harbor. Yet, we are so much more! We have many lovely towns. On the way up the coast, there are so many of them to visit, especially if you are driving, which I deeply recommend.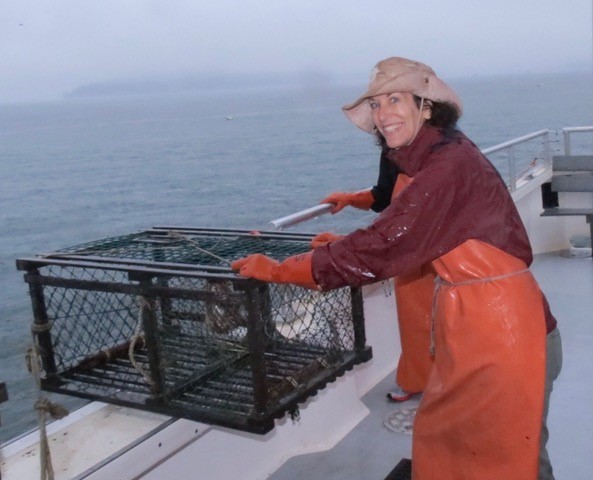 Wiscasset is right on Route 1 when heading up the coast. Cross the bridge, and Boothbay Harbor is just a little detour south. Then, there's Rockland… Rockland is fantastic. It is home of the Farnsworth Museum. It houses one of the largest collections of sculptures by Louise Nevelson, and its Wyeth Collection features works by N. C. Andrew and Jamie Wyeth. Visit the 19th-century Farnsworth Homestead, and see the Olson House, made famous by Andrew's painting.
Camden is situated on a gorgeous little harbor. High Street is a historic district. It abuts the Camden Hills State Park, and you can take the hike up Mount Battie. It was the home of Edna St. Vincent Millay – my forever favorite poet – and it was here that she and her poetry were "discovered" by a group of New York women when she was only 17.
And one must always stop in Portland! Not that I am biased because I grew up here and live here now. It is just a great city. We have it all… namely great food. In fact, some have had national recognition. It isn't just about lobster anymore. (Even though we do, of course, have the best!) We also have a major local agricultural community, and most restaurants focus on bringing to their diners a vast variety of farm-to-table products. Many establishments now have outdoor, socially distanced seating to keep everyone safe while they savor the cuisine. In fact, we turned Old Port into a pedestrian zone for that very reason. You can wander our beautiful historic waterfront, frequenting the shops, eateries, and bars while listening to our ever-present gulls overhead.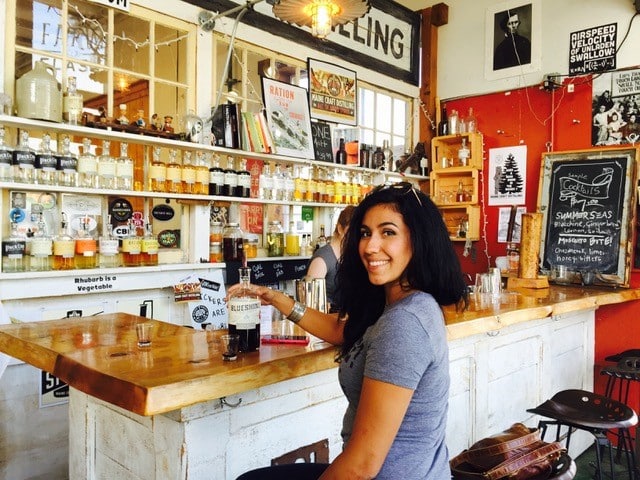 And breweries? Portland's got those, too. The craft brewing industry has exploded here in Maine over the last few years. Tours are available. Because of COVID-19, they are being offered as small group opportunities only. Some are currently walking tours, and some are even biking for the more active. We even have "brew cruises." (Try to say that 10 times fast!) Again, many of the breweries can be enjoyed outdoors with the usual social distancing.
The Portland Museum of Art is reopening in late August, and timed ticket entries are required. It has a truly excellent permanent collection as well as temporary exhibits. It isn't just all about Maine either. The museum prides itself on its international perspective.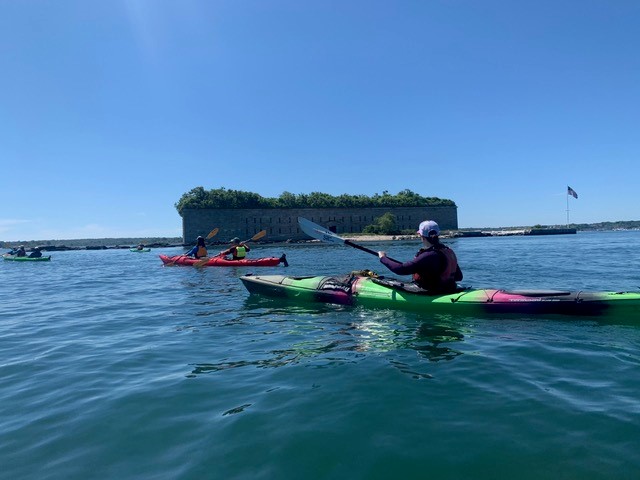 Portland appeals to the active types, too. You can head out on a lobster boat to pull your own traps while taking in our picturesque bay islands and lighthouses. Or you can kayak out to Fort Gorges, built in 1858, or paddle the bay while the sun goes down. And if paddling for your viewing pleasure is not your cup of tea, regular ferries also service our numerous islands. You can head out, debark and explore, or just stay on board and watch the scenery go by. Plus, we have many local hiking and biking trails, all within the city limits.
Unfortunately, because of the coronavirus, many venues and activities are not being offered this year. Most historic buildings usually open to the public have remained closed. Nevertheless, you can still go by and do a personal photo-op standing in front of them. Check out the Victoria Mansion (1858), the Henry Wadsworth Longfellow House (1786), or the Portland Observatory (1807) on the top of Munjoy Hill. The Maine Historical Society's Old Port Walking Tours are canceled for the season, but, as mentioned above, you can still shop, eat, and drink in the neighborhood.
If you can't do it all now, you can always come back. Maine is a big state and deserves more than one trip! We'll be happy to see you again.