Discovering Slovenia — Europe's Secret Gem
On a recent trip to northern Italy, I added several days to visit neighboring Slovenia. I was very much looking forward to experiencing this small gem of a country. Once part of Yugoslavia, Slovenia is a Slavic country that has Italian and Austro-Hungarian history.
Slovenia should definitely be on your bucket list, particularly if you enjoy nature and the outdoors both above and below ground, (more on that later), and if you enjoy good food and wine. While you can find "cheap" wine most anywhere that a wine love will avoid, bottom line, Slovenia produces some exceptional wines in its nine (!) wine regions, as well as some exceptional food products.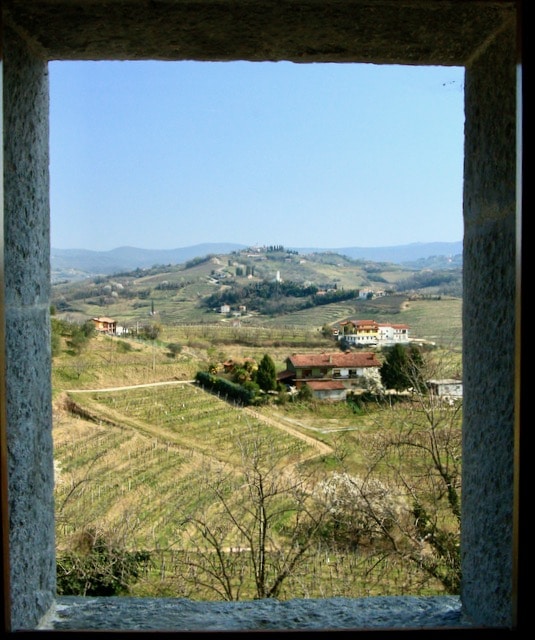 The border, and entry to one of the country's smallest but most outstanding wine region (Goriška Brda), is about a one hour's drive from Venice. The capital city, which is in the middle of the country, is just over two hours drive from Venice Airport. (Ljubljana does have an airport with connections within Europe, but no direct flights to the U.S.) If staying in Ljubljana, it's easy to arrange day trips, all of which are between one to two hours anywhere within the country. However, there are plenty of boutique hotels throughout to plan and enjoy a more leisurely-paced visit.
For such a small country, Slovenia packs a punch. It offers Mediterranean climate at resorts along its Adriatic coast, and Alpine climate where its mountain peaks rise to 7,500 feet in elevation. Slovenia only has about two million people, and 60% of the country is covered in forest. The capital, Ljubljana, has about 300,000 residents (and somehow, I'm told nearly two million cars)! Despite the cars, the country is very focused on sustainability, which is in evidence everywhere. Tourism accounts for just 13% of  the economy at this point. (A startling fact on little Slovenia is when it was part of Yugoslavia, it accounted for 60% of Yugoslavia's GDP!) As an added bonus, everyone here speaks English.
Slovenia is a fabulous destination for cyclists, hikers, rowers and, in the wintertime, skiers (though there's better skiing in Austria or Italy than here). Slovenians have taken Olympic medals in ski jumping and rowing, and there are noted Slovenians playing hockey (Anze Kopitar) and some nine or more on NBA teams. The country is notable for having over 10,000 caves, some of which are incredible marvels of nature that on their own make a visit here a highlight. The most famous, Postojna Cave, is 24 km long, and you take a small train for 2km into the cave and later out of it to explore its highlights. There are caves with underground rivers on which you can boat, and for adventurers, there's caving experiences as well.
When it comes to gastronomy, everywhere we ate served up incredibly fresh and tasty fare. Certainly Slovenia has its own traditional cuisine, but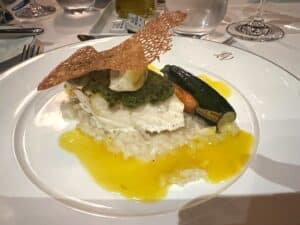 Slovenia has become a foodie capital, and in 2021, 53 restaurants were noted by Michelin.  The creativity of the chefs here is remarkable; the combination of local ingredients unlike any we've had.
Perhaps listing some of the dishes we had would paint the picture all the better: Cream and spinach polenta with tomato sauce and king prawns; roasted leeks with savory oat granola and smoked yogurt with pickled samphire greens; king prawn with citrus fruit panna cotta, bisque sauce and basil gel; slow cooked beef cheek with demi-glace sauce with prunes, with potato strudel with cottage cheese and tarragon; barley risotto with smoked trout, smoked cottage cheese and micro greens; veal loin with smoked bone marrow sauce and wild garlic oil, polenta with veal tail and wild garlic; marinated red trout with trout roe, celeriac, celery soup, apple and wild herbs; and the list goes on. But don't despair, there are Mexican restaurants, burger joints and pizza parlors as well.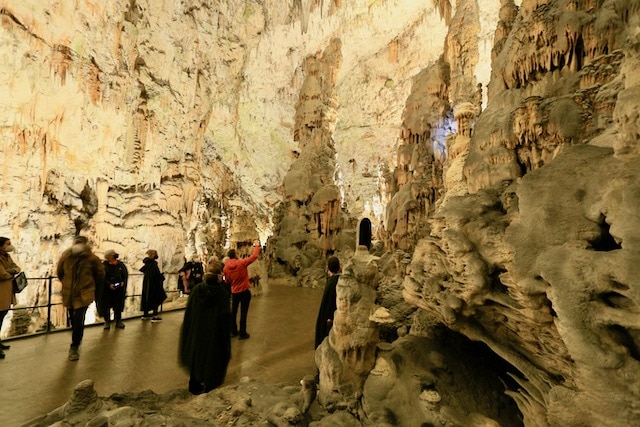 Most of the wineries are boutique, and there are incredibly good wines here.  While noted for its whites (typical of this area of Europe), including Rebula, Malvasia, Chardonnay and Pinot Grigio, there are some amazingly fine reds, notably Merlot, Pinot Noir and Cabarnet Sauvignon.  I enjoyed several fabulous red wines here. There are also unique orange wines, a bit of an acquired taste, but its always interesting to explore different wine varietals and ways of making it. Everyone seems to make their own prosecco, and as I personally enjoy it more than champagne, I had a field day trying the bubbly. There are also craft breweries.
We visited Edi Simčič Winery, one of the notable producers of Rebula, Chardonnay, Sauvignon Blanc, Malvasia,  Merlot, Cabarnet and Cab Franc. Not only is the winery worth a tasting visit, but they also offer villa accommodations, complete with swimming pool.  The Gordiška Brda region is small and doesn't really offer larger hotel accommodations, but there a number of smaller, boutique accommodations we can arrange. One of these is Gredič, which also has a beautiful tasting room and a Michelin recommended restaurant. In Koper, now a cruise port, we spent a lovely afternoon at premium olive oil producer, LISJAK, which only ended up adding more weight to our luggage. After all, bringing the taste of a destination home with you is a wonderful way to keep the memories alive!
The five days we spent in Slovenia focused on the western side of the country. While fast paced to see as much as we could, we visited Goriška Brda, a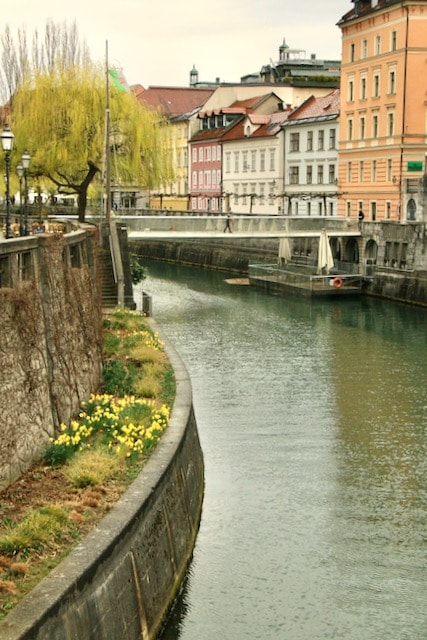 hilly wine region well worth a stay for food and wine lovers, the Istrian region visiting Piran and stayed at the lovely Kempinski Palace Hotel in Potorož, the Villa Planinka in the Alpine town of Jezersko near the Austrian border,  Postojna Cave of course, and the InterContinental in Ljubljana, the capital.  While much of the the capital is not that interesting architecturally or otherwise outside of the heart of the old town center, the old town  surrounding its castle is truly charming.  Here there are Art Nouveau buildings and those designed by Slovenia's most famous architect, Jože Plečnik. Small shops, bars, club and restaurants line its streets.  Art lovers will enjoy the National Gallery, which features a history of Slovenian art, in addition to other artists, and notably the Slovenian Impressionists.  The nearby Museum of Modern Art traces the history of the country's modern art movement.  The Ljubljana city museum is a worthwhile visit to see Roman remains found here, including a 5,000-year-old wheel, and understand the history from its prehistoric times to present.
As you can see, there is much to experience and enjoy in this gem of a country, where I found the Slovenian sense of humor and their willingness to please. Together with our partners in travel in Slovenia we are eager to share S-LOVE-nia's riches with you.