France: Some New Discoveries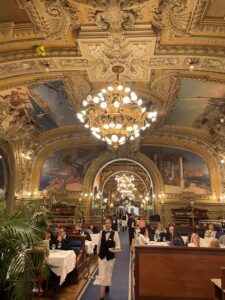 My two-week France excursion in September was with old and new.
I spent another week in Paris on top of the week I spent there in December. I won't add much more here except highlight a few differences. Of course the city was alive outdoors with leaves on the trees and everyone out.  It was exciting as always. Numerous construction projects aimed for completion for the 2024 Olympics were in full swing.
Traffic has gotten much worse.  Walking is still the best way to explore Paris's hidden gems.  If not the Metro is easy and fast.  Avoid surface streets if walking is not your way.
After time in Paris, I took the TGV train to Rouen, about 90 minutes north. It is a charming and authentic town with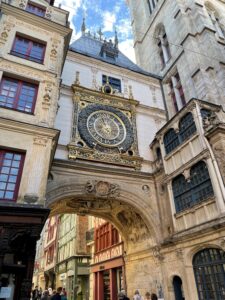 cobblestone streets, ancient buildings and a 1,000 year old clock.  I loved it, particularly the weekly outdoor market.  There were fewer tourists and some of the best meals we had.  There is nothing really 5 Star in town, but the Autograph Collection property right in town worked for us.
Then we moved on to Lille with a quick train and station change in Paris. That was the fastest way to get there.  Lille was also charming but in a more commercial and modern way.  We enjoyed it as well but there were more shoppers and modern buildings than Rouen.  Both cities had a good selection of pedestrian streets which were enjoyable.
Getting there and back was without drama with United's non-stop San Francisco – Paris flight both ways after a short hop from LAX.  Part of what we do is to design out potential risk.  A non-stop from the states with no connection made sense and it worked.  Immigration was slow on arrival but CDG 1 services helped as I was in Polaris.
Europe is calling with a Euro about on par with the USD.  That is a substantial savings from before.  Air fares are generally reduced after the summer rush.  This is good timing for a delayed trip.  Let us show you the way.