Loisaba Lodo Springs: The Place You Won't Want to Leave
Of the four Elewana safari camps we visited on our May 2021 safari, each unique and compelling in its own right, Loisaba Lodo Springs was the most luxurious. The initial reaction from my adult kids was, "We're not leaving here."
In the 1960s, Count Carletto Ancilotto visited Kenya and purchased 56,000 acres of land in Laikipia County, just north of the equator. In 2014, his daughter sold the land to the Nature Conservancy; the Loisaba Conservancy Trust was realized with Elewana creating a tourism operation on the land.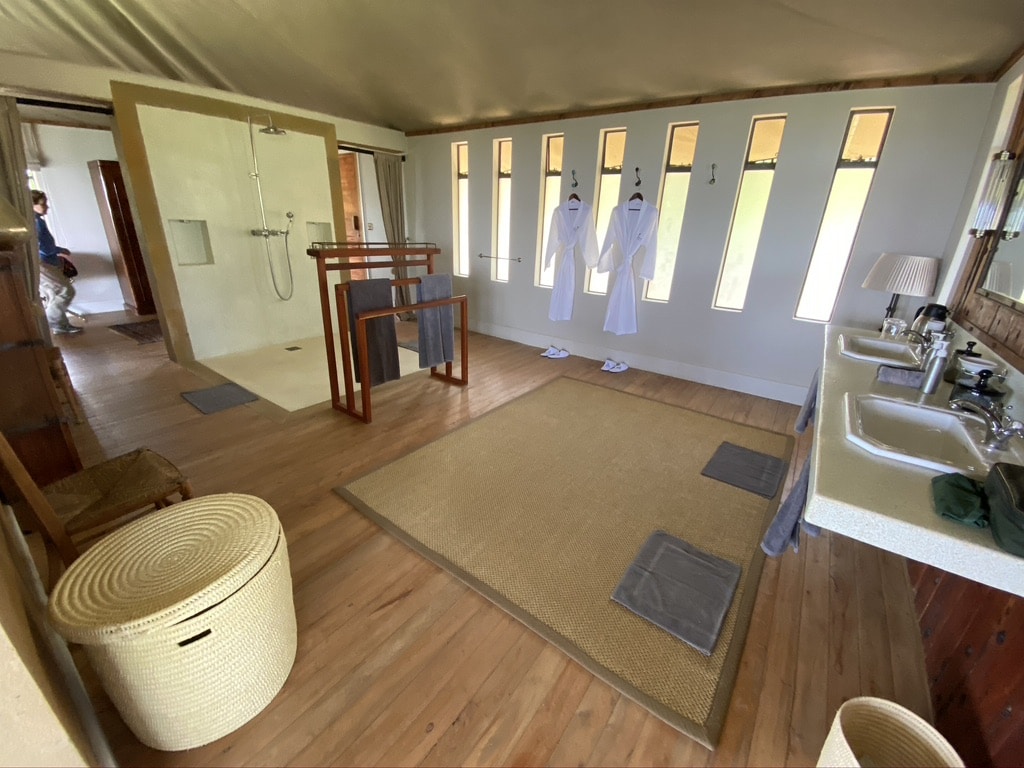 Lodo Springs is the third and newest resort on the property, which opened in June 2019, only to close several months later with the pandemic. What defines Loisaba Lodo Springs is the exquisite taste, design, and spaciousness of this small safari lodge comprising just eight units, along with a reception and gift shop and bar, dining, lounge, and pool space. If Four Seasons or Ritz-Carlton were to own a resort here, no doubt Lodo Springs would more than meet the standards of these storied brands. Of course, for some, this may not be the accommodation experience they expect on safari and not the more "authentic" type of tented camps. For those desiring high-end luxury, or those that will relish the comfort of this type of resort in the middle of a more extensive safari experience, Lodo Springs fits the bill nicely.
The units are built on the side of an escarpment, overlooking a watering hole below. Bali beds graced our terrace. One afternoon, I lost count at 67 elephants who were grazing below me. The units are very private; we could not see the terraces to the adjoining units, though we could see the farthest two units on one end of the property.
The bathrooms were enormous with an open shower concept. As in many Elewana camps, our beds were massively large and could sleep three or four people. As is typical of safari camps, the beds faced the terrace with views of Kenya's expansive landscapes.
The dining experience was typical of Elewana and excellent throughout. The lounge bar was a comfortable space, full of art, books, and some games. The infinity pool beckoned us, but our only criticism of our stay here was the ice-cold temperature of the water in the pool. (It was certainly therapeutic!)
Loisaba may be a bit removed from the popular wilderness areas of Amboseli or Maasai Mara, but what it may lack in game quantity, it makes up for with other activities offered, from camel and horseback safaris, mountain biking, and fishing. However, don't be discouraged for any lack of game. At Loisaba, we had front row seats for a leopard kill and pulled up at a large watering hole to watch a herd of elephants cavort and swim about in the water under the moonlight. And Loisaba is also an important corridor for Kenya's elephants.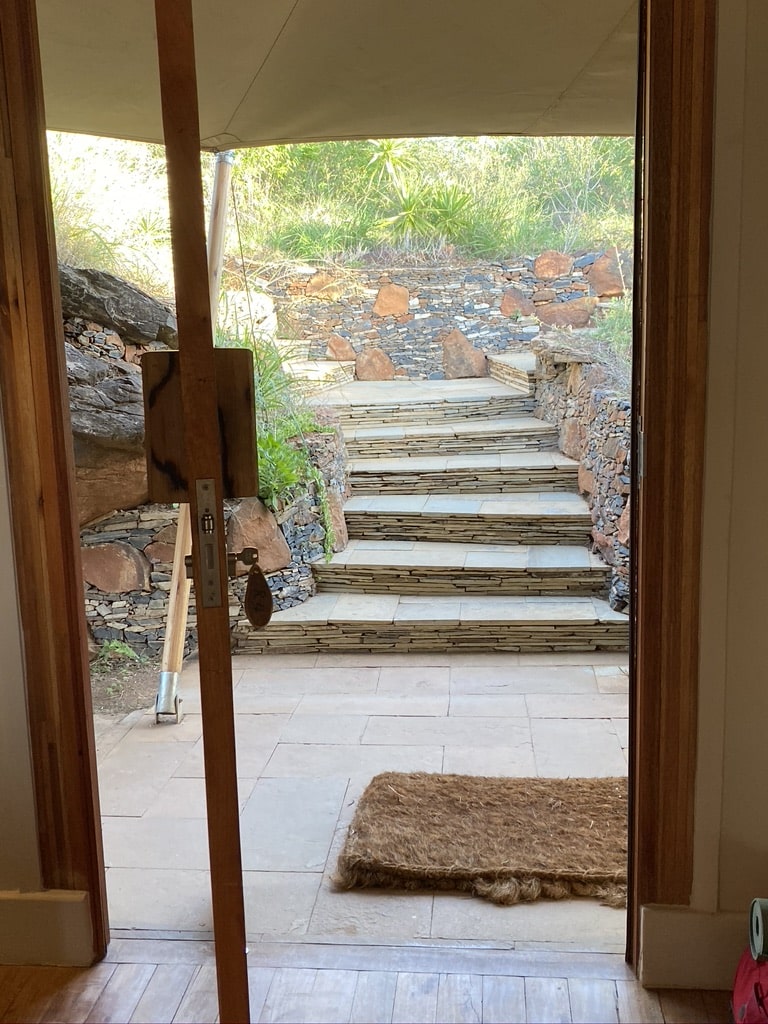 While Amboseli and the Mara are known for large expanse of flatlands, Loisaba is far hillier, offering unique rock outcroppings. Here, the difference in temperature in the lowlands and highlands was apparent on our game drives. The terrain is, unfortunately, full of prickly pear, which were introduced as a decorative plant years ago and have taken over much of the landscape. While their colorful blooms add color, the cactus is not native here, and efforts are being made to eliminate it. We visited a cave with ancient rock paintings, and if you're feeling lucky, you might come across the black leopard that was recently seen here!
Elewana is known for offering its Star Beds, which are at a nearby property. However, these were not available at Lodo Springs. Likewise, if traveling with young children, the barriers on the outdoor terraces leave something to be desired. They are low and don't provide the most secure protection; not all parents might be comfortable with the railings. (Phoebe, the General Manager, was cognizant of the concern.)
We also thoroughly enjoyed the time we spent with our guide, Brown, a local Samburu. We leave with many fond memories of our stay.
To create your own fond memories of a stay here or elsewhere, reach out to one of TravelStore's travel experts!