My Fourth Trip to Enchanting Iceland
My trip to magical Iceland a few weeks ago brought me back to the roaring days of pre-pandemic travel. Hardly a mask to be found, glorious and inspirational scenery, and locals who were enjoying every ray of sunshine of a practically endless summer sun. In the end, it was the perfect adventure for my body and soul.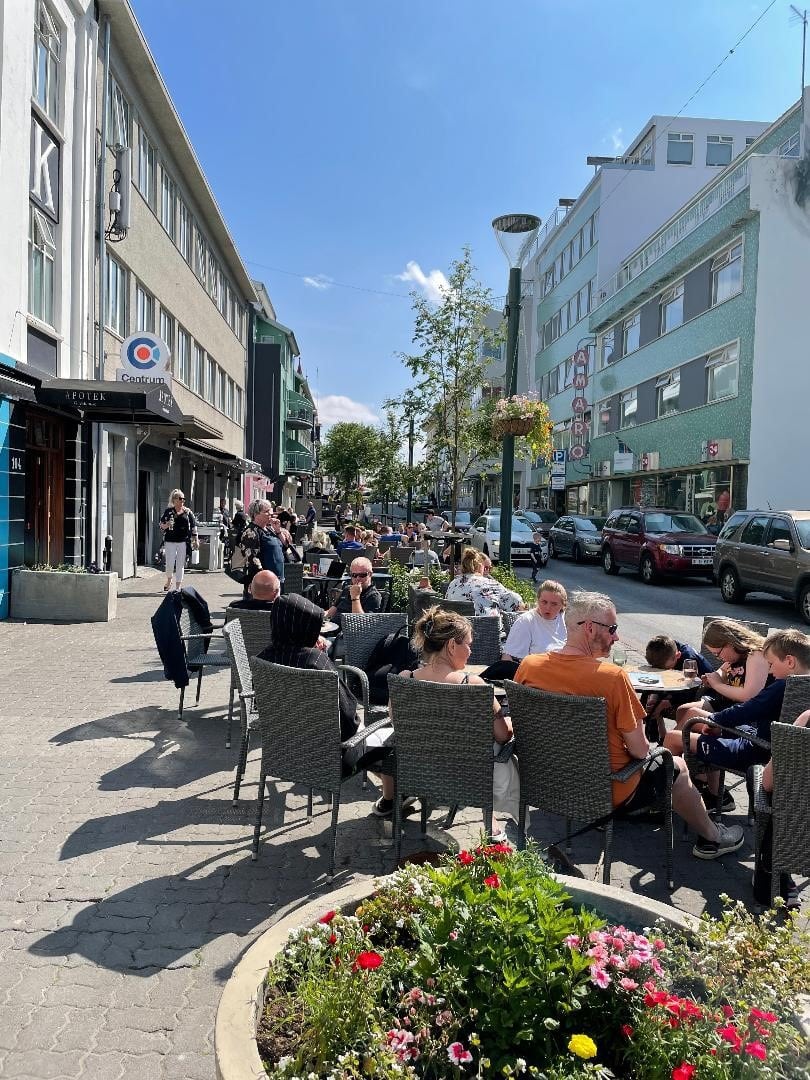 This is not to say that Iceland does not have its surprises. The weather caused my plans to change; every so often you would see a still-closed business due to COVID-19; and the prices were higher here than many are used to. Nevertheless, for the fully vaccinated, the doors are open here.
I spent a few days in Reykjavik exploring a very walkable Old Town with Scandinavian-type architecture and mostly smaller and traditional accommodations. Rooms here run smaller. Guests are happy to know that the 368,000 Icelanders use their natural resources wisely; the hot water in the showers and heating in winter comes from their abundant hot spring and volcanic activity. No knowledgeable traveler would ever order bottled water in Iceland since the water is about as pure as it can get right out of the tap. Tipping is never expected here for any service. It is, simply, not the custom.
The city has many options from whale watching excursions, a local city tour, Northern Lights in winter, and the visually spectacular Flyover Iceland, which is highly recommended. The food is extremely fresh and well-prepared. The freshly baked breads and local butter are irresistible. There is also seafood like cod, Arctic char, and salmon as well as excellent lamb and beef. Keep in mind the service is a bit slower than in the United States; that is also the custom.
The city is buzzing about the first five-star hotel to open up in Reykjavik. The new EDITION is opening soon next to Harpa, the modern performing arts center. I was fortunate to have a hardhat tour of the hotel. It will be amazing. The hotel will have over 200 rooms, many of which will face the harbor, and a rooftop bar and a basement night club. Both of those will see strong use in this weekend party city. The complex will be just a five-minute walk to the Old Town, which is where the main tourist sites are located. It is important to have accommodations in or near the Old Town. Lower rates can be had in the commercial areas, but there is little or nothing there for tourists. Plus, the distance to the Old Town would be an inconvenience.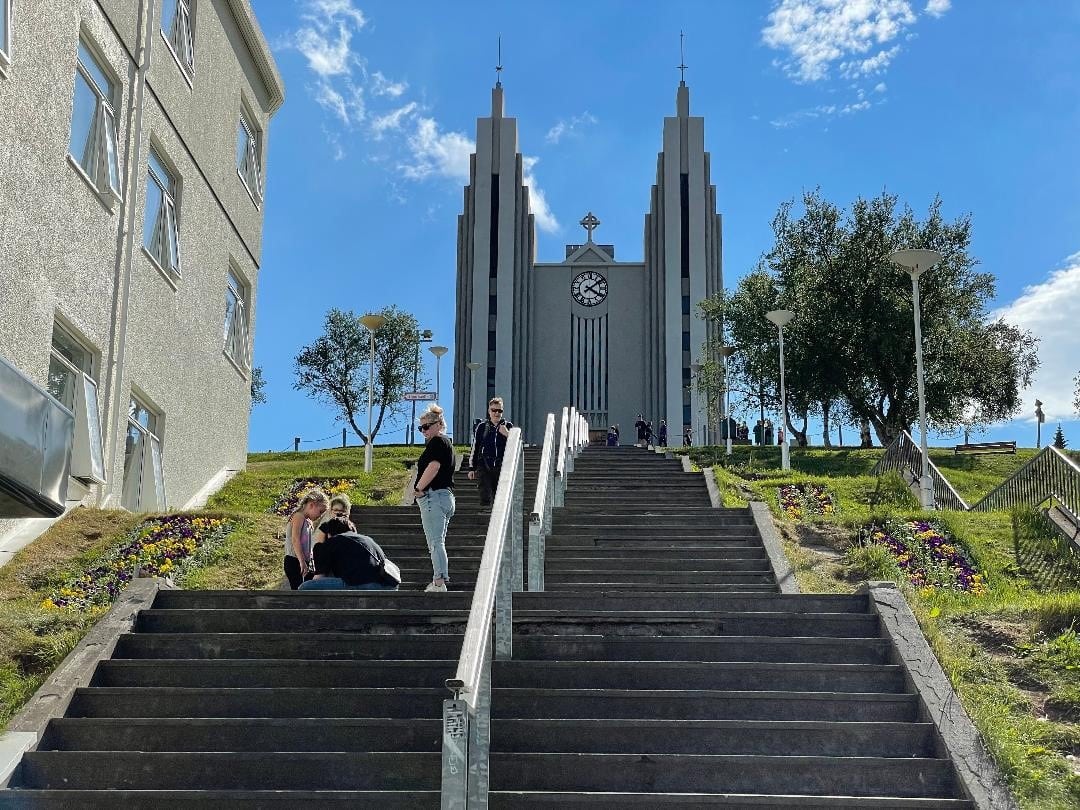 After a few days in Reykjavik, my initial plans to head for the Westfjords had to be canceled due to winds in Isafjordur. All flights were canceled for two days, so I elected to fly up north to Akureyri, which was settled in the 9th century and is important as a port, fishing center, and tourist spot. I had been there in the winter but never in the summer. The sun practically never set while I was there; the days could be full of outdoor discovery. The town is cute, but the real treasure is the surrounding countryside. I took a last-minute private tour with a local guide, and we explored waterfalls, sulfur-smelling steam venting fields, and lava forests. Some areas looked like New Zealand, some like Hawaii, and some like national parks in the American West. It was a fascinating eight hours with a local guide who knew exactly where to go for the best experiences.
Then, it was back to Reykjavik for a few more nights. This is the only main international air gateway for the country. Also, domestic flights use one airport, and international flights use another about an hour away. This return stop was done for more than logistics because Geldingadalur, Iceland's newest volcano, has been erupting since March, and we wanted to see it.
Seeing an active volcano is like seeing the Northern Lights. There is no guarantee. We booked a single-engine, eight-passenger, fixed-wing aircraft out of the domestic airport. Our appointment was for 5 p.m., which turned out to be the first successful flight of the day. The earlier flights had all been canceled due to low fog at the site. It was about 25 minutes to get to the actual erupting crater. The pilot made several passes so we could all see the glowing red and bubbling 2,000-degree lava. A travel moment of a lifetime. Hiking up is no guarantee as you can only get so close. We chose what we thought was the better way, and it worked that day.
I left my fourth trip to Iceland with many more exciting and memorable adventures. As an Iceland Travel Specialist, let me show you the way to international travel excitement and fulfillment. My firsthand knowledge of hotels, restaurants, and attractions can enhance your enjoyment of this enchanting land.