"No Worries!" My Latest Trip to Australia
Even after more than 20 trips "Down Under," Australia still surprises and excites me. It had been three years since my last visit, and I could not wait to get back.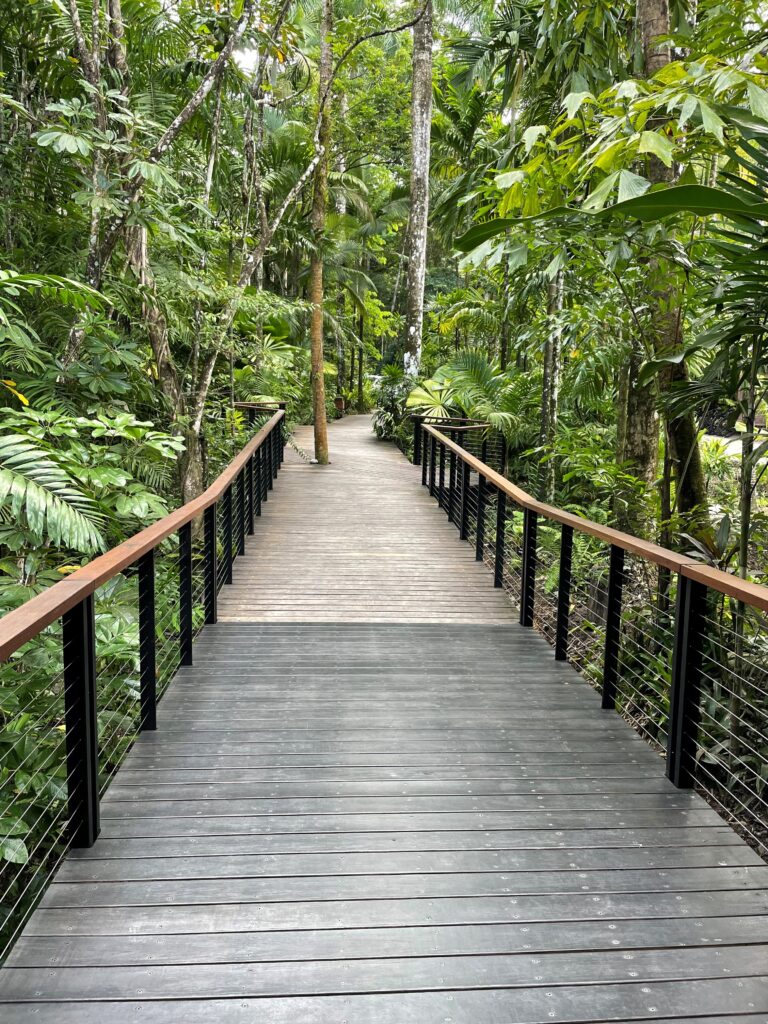 With limited time,  I visited four key Eastern Australia centers, Sydney, Cairns, Brisbane and Melbourne.  Sydney, of course is a must see.  The city has grown and changed over the last several years.  New hotels like the older rebranded Westin are having a big impact.  The Fullerton owners are taking this historic hotel on Martin Place and elevating it to Five Star status. No views of the harbor, but it is now a solid choice in the central business district.
The new Crown Towers in adjacent Bangaroo dominates with its 82 story tower.  If you do the short cut, it is only a 10-minute walk from the central business district. The service levels and dining are amazing in a large variety of venues.
The Shangri La Sydney continues to be a solid choice, especially for those who want a Harbour/Opera House View.  The Park Hyatt reigns supreme over the Circular Quay entrance and looks better than ever after some major room enhancements.
Getting around Sydney could not be easier.  Walking is the best way to explore.  Once tired, though, Sydney Ferries, buses and the new George Street light rail all take just a contactless credit card for your entry.  All that was in Sydney before is still there.
Then it was off to Cairns on about a three-hour flight on Virgin Australia Business Class.  The service was quite good on all flights but crew shortages impacted my departure twice.
Once in Cairns, I stayed overnight at the very comfortable Shangri La at the Marina.  For those who just want to hang out after a busy day at the Great Barrier Reef or the Kurunda Forest, Cairns is a good spot to enjoy the nightlife and sleep.
For me, I left the next day for a very special place, Silky Oaks Lodge in the Daintree Rainforest. Silky has been renewed and expanded as one of the Luxury Lodges of Australia.  You are one with nature with trails, day excursions and bespoke experiences.  If you have some free time, a hammock on your balcony can come in handy.
Then it was off to Brisbane, the capital of Queensland.  It has been 20 years since I have been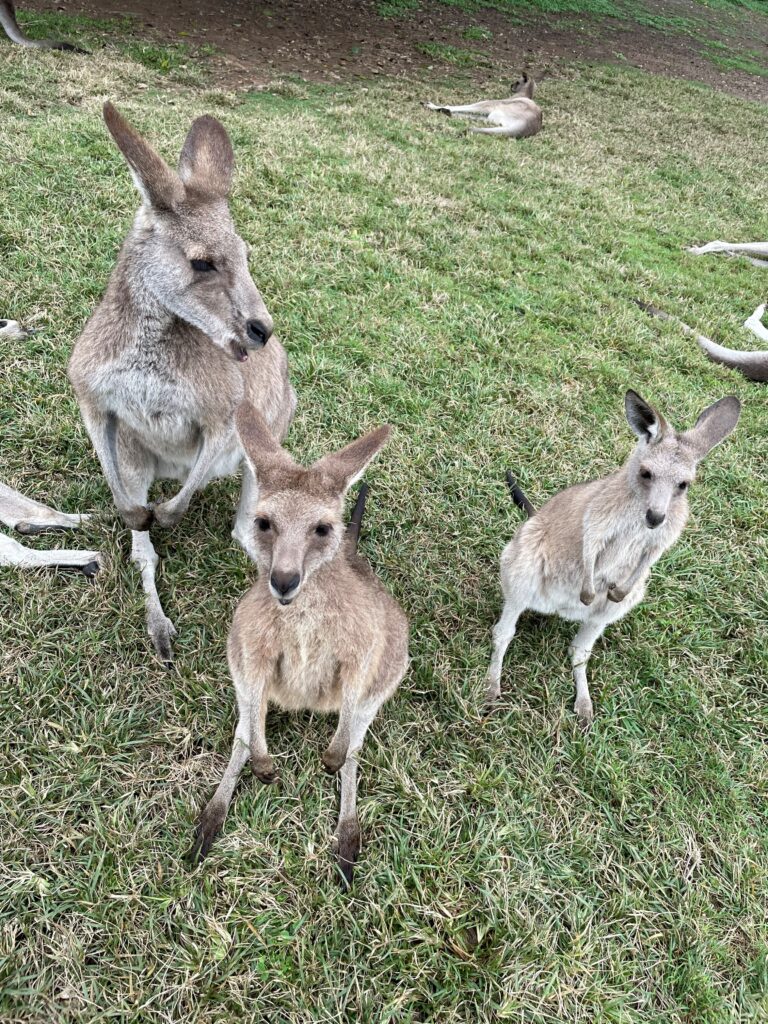 there.  Brisbane once again has non-stop service from LAX.  It is home to one of my favorite places, The Lone Pine Koala Sanctuary.  This magical place is home to over 100 koalas as well as some very content and friendly kangaroos.  You can hold a koala and feed and pet the kangaroos.  There are other Australian species in very native surroundings.  The city itself is booming, particularly the main business district and Southbank.
My final stop was Melbourne, the capital of Victoria.  Melbourne and Sydney are quite different.  A strong spirit here results in a large variety of restaurants and independent coffee houses.  Design and art are free flowing with special spots like scenic St. Kilda Road, blending old historic mansions with modern towers and sculptures.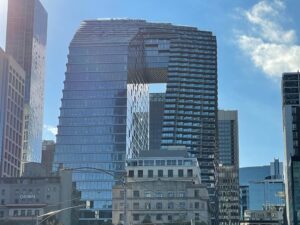 Melbourne never got rid of its trams so a lazy day can become a day of just riding a tram through parks and neighborhoods.  Collins Street now extends from a large park all the way to the Marina.  New hotels like the W Melbourne and the coming Shangri La will shake up tourism again.  The architecture here is striking and Southbank pulses at night.
There's so much to see and experience in Australia, now that the country reopened in late February.  The late opening had resulted in labor shortages from those like students and others who travel to Australia to work.  Some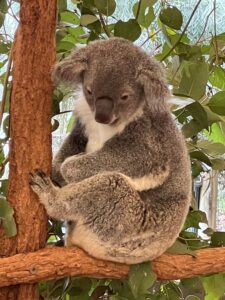 venues have limited their hours temporarily until the enhanced staffing returns.  Other than that and a form or two,  Australia is ready for tourism again.
My transpacific flights were in United Polaris with the new seats which I love.  Unfortunately the on board service has not returned to the expected elegance business travelers deserve.  The Polaris Lounge at LAX was a treat.  After that and on board, it was rather basic. I slept most of the way.
Let me take you to Australia as an Aussie Specialist. I can help you make the most of your time "Down Under".
-Hilton Smith