Vietnam
Experience sublime landscapes & traditional charm.
Vietnam
a resilient people and vibrant economy.
Vietnam
intriguing experiences enrich your visit.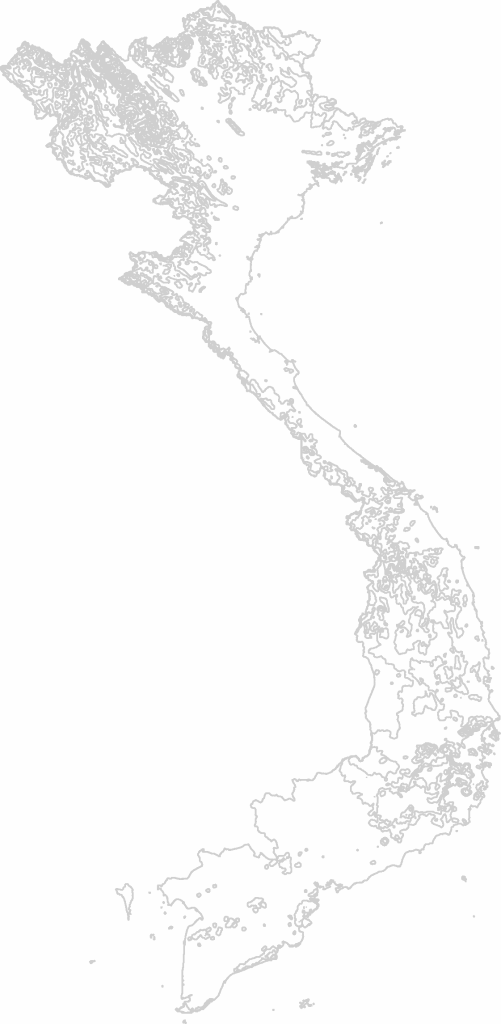 Steeped in the intrigue of recent history, on a Vietnam vacation today's travelers enjoy awe-inspiring lush landscapes and a vibrant economy. There are the forested limestone karsts of Ha Long Bay and Lan Ha Bay, cascading rice terraces and golden beaches, as well as the Cu Chi tunnels from the war. In this dichotomy Vietnam proves enduring, an optimistic country ready to share its beauty and culture.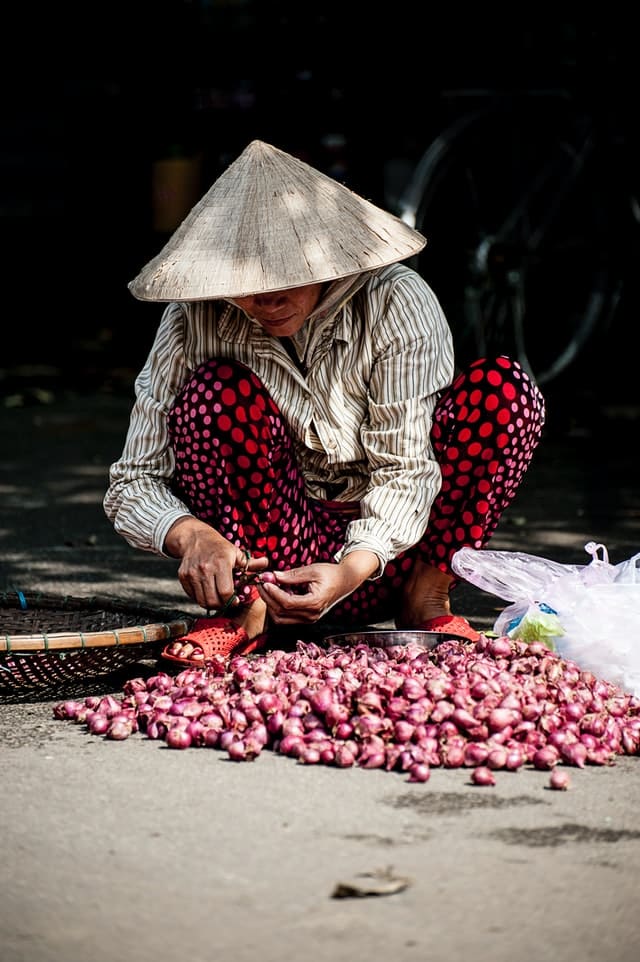 Introduction
Vietnam is an absolute paradise, a country of considerable beauty that has managed to find a way to persevere gracefully through the enduring legacy of the Indochina Wars. Many visitors may begin their Vietnam vacation in major cities, such as Ho Chi Minh City or Hanoi, spending time with the temples or popularized art and theater. Word to the wise: you'll get even more from your Vietnam vacation package if it includes a trip to Vietnam's striking landscape, outside of the main cities.
Weather and Climate
Vietnam weather varies by region, especially between the north and south divide. In the northern region, which includes cities like Hanoi, Vietnam vacations from May to October will be humid with rainfall, whereas winter and spring months will be cool and dry. However, keep in mind that Vietnam weather in this region can drop to staggeringly low temperatures in December and January. Traveling south, vacationers in Southern Vietnam will enjoy a dry climate and hot temperatures from November to April. Try to avoid visiting this region of the country in the summer, as June, July and August deliver vast quantities of rainfall, an impediment for those on Vietnam cruises or outdoor adventures.
Transportation
After decades of ravaging war, Vietnam is resilient with change and progress. Vietnam roads are being upgraded and access to remote parts of the country is constantly improving. The most common forms of transportation in Vietnam include taxis and motorbikes. In smaller cities where traffic is not as prevalent, visitors can travel Vietnam by cyclo, or bicycle rickshaw. To get from city to city during your travel to Vietnam, the best way to travel the country may be to take a privately operated bus by land, fly, or a Vietnam cruise by sea. Regardless of which transportation method you prefer, TravelStore can readily arrange your Vietnam vacation transportation.
Vietnamese Cuisine
There are many fine-dining venues in cities like Hanoi and Ho Chi Minh City, though some of the most authentic Vietnamese dishes will be found at roadside eateries and street markets. Some standouts include: Pho, Vietnam's signature dish, comprising rice noodles in a flavorful broth with meat and greens, bean sprouts, lime, and fresh herbs and onions. Pho Ga is with chicken and Pho Bo is with beef. Banh mi is Vietnam's version of a hoagie, a French-Vietnamese sandwich on a toasted baguette, with meat fillings--heo quay (roasted pork belly), trung op la (fried egg), thit nuong (grilled pork loin), cha ca (fried fish with turmeric and dill), cha lua (boiled sausages), xa xiu (Chinese barbecued pork), and thit ga (poached chicken)--and pickled vegetables, butter, soy sauce, cilantro, chillies, and hot peppers. Banh xeo is like a pancake made of rice flour, coconut milk and turmeric, filled with vermicelli noodles, chicken, pork or beef slices, shrimps, sliced onions, beansprouts, and mushrooms. Goi cuon are Vietnamese spring rolls in translucent banh trang (rice papers) that can be dipped into ground chillies and a hoisin dipping sauce. Bun thit nuong comprises thin vermicelli rice noodles, chopped lettuce, sliced cucumber, bean sprouts, pickled daikon, basil, chopped peanuts, and mint, topped with grilled pork shoulder. Banh Xeo are yellow pancakes filled with a mix of ingredients including pork, shrimp and vegetables. Bun Bo Hue is beef noodle soup with lemongrass, shrimp paste and lime juice. Ca kho is a braised catfish fillet caramelized in a thick gravy. A local sweet treat is egg coffee (Cà Phê Trứng) made with egg yolks, sugar and condensed milk. There's far more, but you'll just have to visit Vietnam for the rest.
Suggested reading
When Heaven and Earth Changed Places (L. Ly Hayslip), Fire in the Lake: The Vietnamese and Americans in Vietnam (F. Fitzgerald), The Best and the Brightest (D. Halberstam), The Quiet American (G. Greene), The Things They Carried (T. O'Brien), The Sympathizer (V. T. Nguyen), Close Quarters (L. Heinemann), Dog Soldiers (R. Stone), The Mountains Sing (N. Phan Quế Mai).
Suggested viewing
Da 5 Bloods, Heaven and Earth, The Last Full Measure, The Sapphires, The Third Wife,The Quiet American, The Housemaid, Love and Honor, Once Upon a Time in Vietnam, The Buffalo Boy (Mùa len trâu).
Unique Experiences
In Vietnam
Ready to venture off the beaten path and explore things to do in Vietnam that make this county an exceptional escape?
Vietnam Travel Experts
Let our travel specialists curate your Vietnam vacation and Southeast Asia journey and provide a better experience.
Hotels in Vietnam
Most cities in Vietnam have a wide range of lodging. You will find idyllic retreats, perfect for a Vietnam honeymoon escape, or you can relax in a thatched villa that exudes private luxury along white sand beaches. We help you arrange the perfect Vietnam vacation package accommodations, including these featured resorts:
Sofitel Legend Metropole Hanoi
Hanoi's legendary landmark since its establishment at the turn of last century.
The Reverie Saigon
Magnificently furnished, the luxury rooms and suites offer unparalleled comfort with luxuriously-designed furnishings.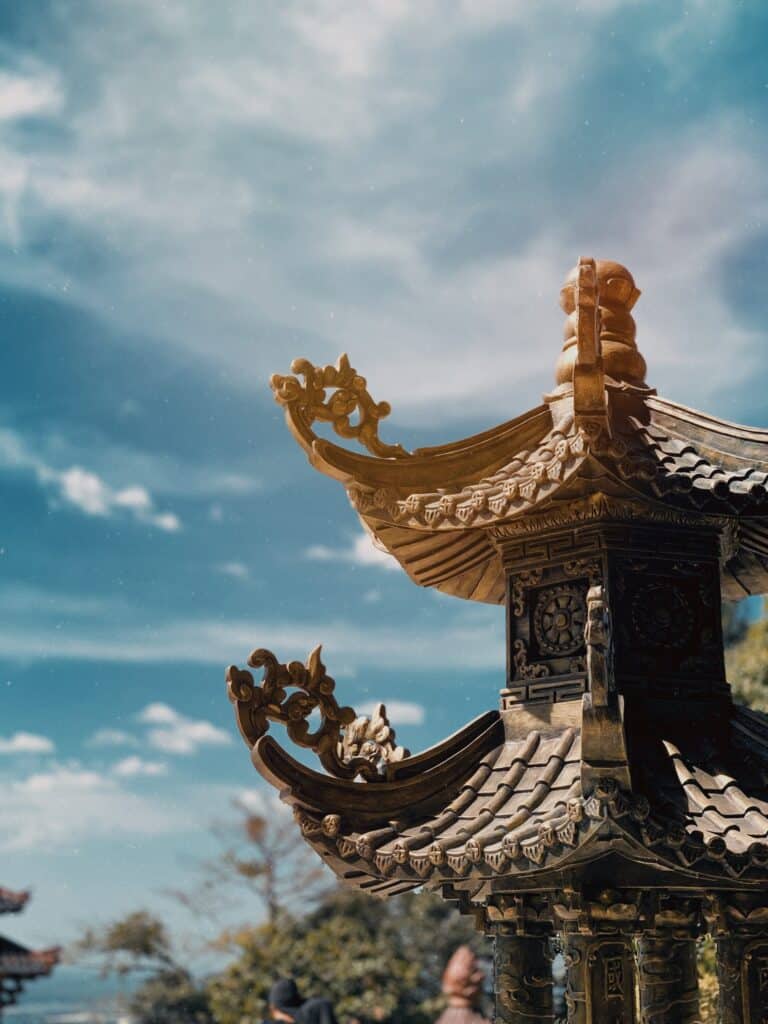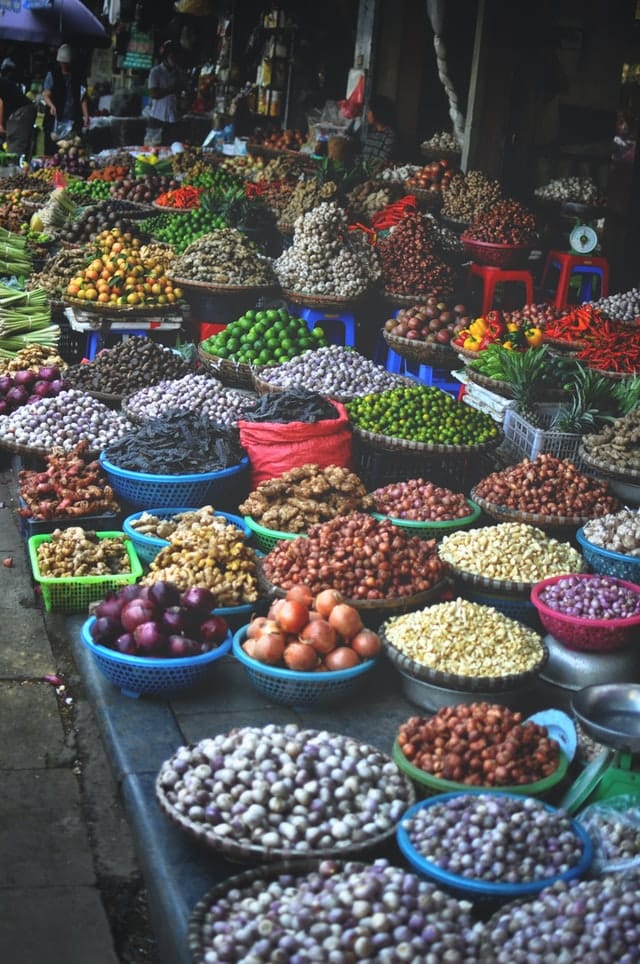 Did you know?
According to ancient folklore, Vietnamese people are descendants of dragons. The dragon is a worshipped mythical figure.
There are 45 million registered motorbikes in Vietnam; almost half of the population own their own motorbike.
Vietnam is the second largest coffee producing country. Only Brazil produces more coffee.
More about travel to Vietnam
So, what should you do once you've seen where Hô Chi Minh read a proclamation of Vietnamese Independence and investigated historic pagodas? Venture to southern national parks and savor the shimmering paddy fields, village farms, and near-abandoned beaches that offer the perfect escape for a Vietnam honeymoon or a Vietnam vacation. Or explore the world's largest natural cave, Hang Son Doong Cave.
Trek through Sa Pa in Vietnam's northern mountainous region to take advantage of spectacular views that overlook tranquil valleys with mountains towering above on all sides. After your hike through Sa Pa's illustrious hills, wander to the base of the mountain to mingle with hill-tribe people who fill the town with local color.
Why not enjoy the country from its sprawling seascapes? Travel to Ha Long Bay and embark on a Vietnam cruise. Traveling in luxury, you'll gaze upon limestone towers, hard at work fishing villages, and beautiful cliffs and arches.
Take in local culture by staying in a Bahnar Village. Here, you will get a sense of the wonderful Vietnamese people by staying in a rong, or communal house, where village decisions are made and timeless ceremonies are performed.
More About Vietnam
Whether you aim to explore the Cu Chi tunnels on an adventurous Vietnam honeymoon or to engage in a restorative journey along a Mekong River cruise, our team is ready to help you embark on the Vietnam vacation of your dreams. Search for Vietnam vacation packages above, or contact us today to help you begin planning your ultimate getaway to Vietnam.
Read More
Let's Plan Your Trip!
Our professional travel experts look forward to tailoring an exceptional vacation for you.