Incentive Travel Programs
Recognitions, rewards and incentive travel destinations
Recognizing and rewarding individuals is of key importance to maintaining and growing happy, committed and dedicated clients, affiliates or employees. Travel is one of the most desirable awards a person can receive, because it creates amazing moments and lifetime memories. Whether a group trip or individual trip, we can fuel and motivate your folks with the best gift possible.
The gift of travel.
We work with companies and organizations that wish to gift travel either to individuals or that elect to provide a group travel incentive program.  Awards can be specific to a particular vacation or getaway, or a generic gift certificate toward any travel the recipient cares to book.  We offer our clients ultimate flexibility in how to structure the incentive, and the terms and conditions that may apply. All details are handled by our professional staff, with a specific point person assigned to you and the recipient(s) as your travel concierge.
Why Incentive Travel?
Incentive travel is the ultimate form of motivation for employees or affiliates. The glamour and excitement of a dream-come-true vacation at a world-famous destination has an immediate and compelling appeal to one and all.

No other award confers such prestige to winners and their families. This prestige also reflects on you as a progressive, cutting-edge company. Even more, a successful incentive trip reflects well on your sales and bottom-line profits, too!
Key to Success
The key to a successful incentive trip is superior planning and attention to detail. This is exactly what you'll get when you use our services. First, we'll help you establish your objectives and goals. Then we'll help ensure you meet them by choosing a destination, itinerary and activities to WOW your guests. The net result is an incredibly memorable vacation experience guaranteed to enhance your company's name and image, and/or to express your thanks in a meaningful way.
Pocket Travel on the go
We'll also provide you our
Pocket Travel app
so you'll have your itinerary and flights available on your smart phone or other devices, along with additional destination information and a way to stay in touch if needed.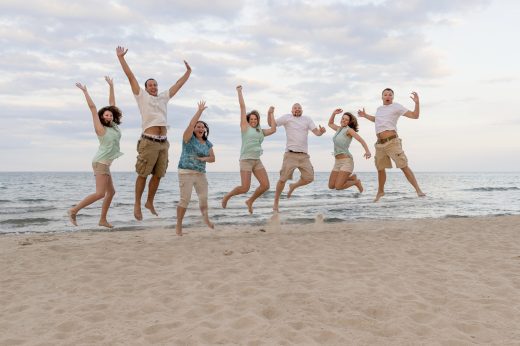 Our Travel Expert
Our experts will work with you to create an incentive program that meets your needs.
How we work
Popular Incentive Destinations
Let's plan your incentive trip