Majestic Scenery: So Close and Accessible
You may want to spread you wings and fly but find the everchanging rules difficult to manage. My recent trip to majestic Alaska, our 49th state, came with no COVID-19 testing at all. The rewards were discovering friendly locals, impressive scenery, and experiences within easy reach of the lower 48 states.
Alaska Airlines showed me the way with an above average 41 in first-class pitch, preordering non-elaborate but healthy first-class fare and premium Alaska Lounge access for all paid first-class passengers. Service was very friendly with the dedicated first-class flight attendant.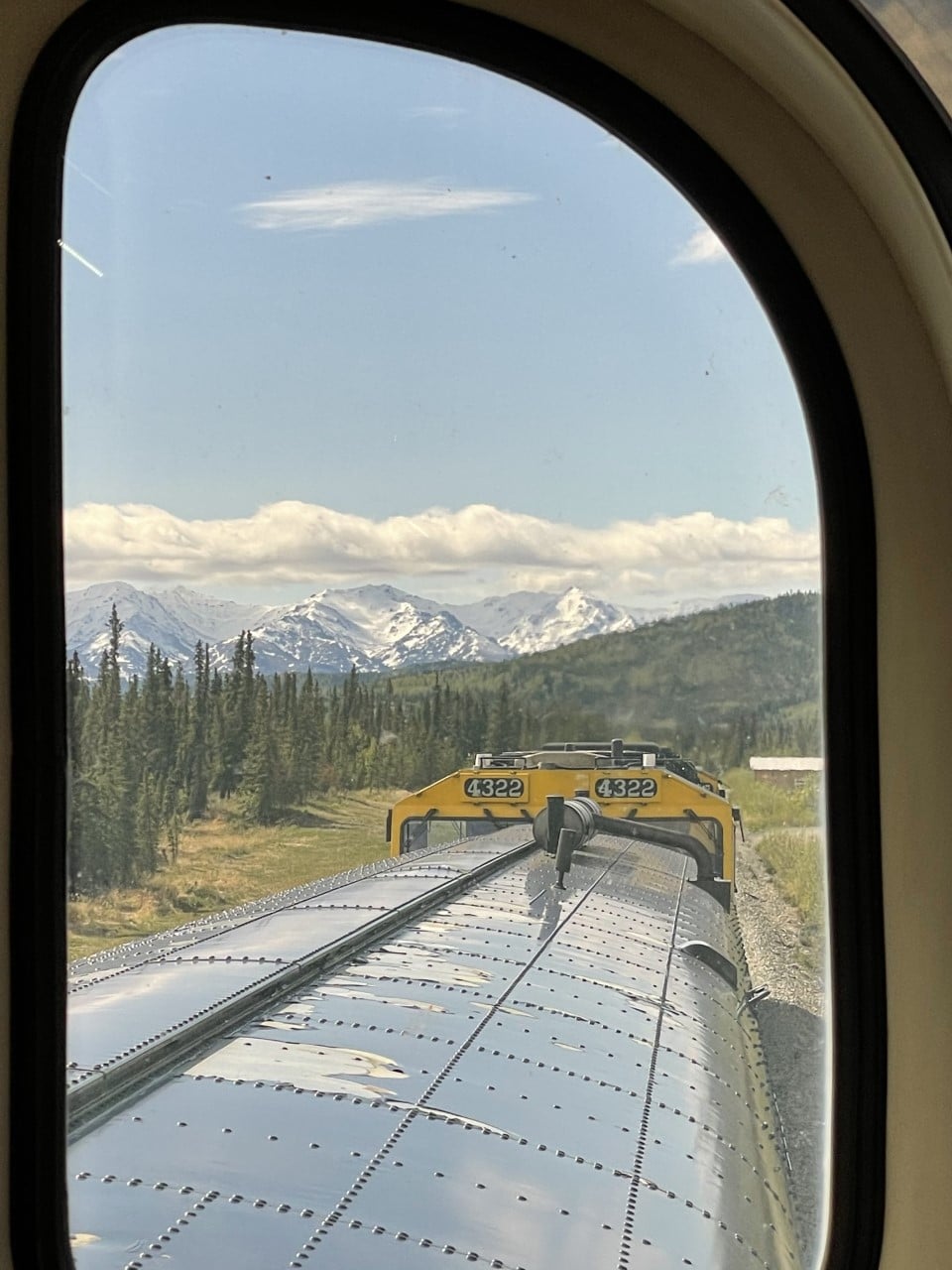 Fairbanks was my first stop for just overnight. Here, if you have time, you can get flights up to and beyond the Arctic Circle. I was just there for an overnight. I took full advantage of the midnight sunset time to explore. A dinner at Lavelle's Bistro in the Springhill Suites revealed a local and atmospheric non-hotel restaurant. It was full of Alaskan local fare from salmon to halibut. It was well worth the two-mile walk from my standard experience at the Hampton Inn.
The next morning, at 8:20 a.m., I was on the Alaska Railroad Denali Star in Gold Leaf Class as we pulled out of Fairbanks Station. We were headed for Denali National Park, about four hours away. Gold Leaf Class is a deluxe experience with glass dome bi-level cars, deluxe seating on the top level, and a sit-down dining experience on the lower level. There is included full breakfast service on this leg as well as two beverages of your choice. It is very organized with a young and energetic crew. There is also Adventure Class with standard seating and a café and bar combination with pay-as-you-go.
The dramatic scenery started about two hours outside Fairbanks. There are two outside platforms on the upper level for even better photography.
Upon our arrival in Denali, I was met by my included transfer from the Grande Denali Lodge, just up the hill from town. The large resort has all you need, but it is not luxury. The center of attention is always the park itself and Mt. Denali (which was previously Mt. McKinley at 20,310 feet). With snow still on it, the surrounding actual park is home to bears, caribou, moose, eagles, and beavers, among other wild creatures. There are various ways to explore with treks into the park on foot, through flying, and by ranger-led bus tours. There is also surrounding river rafting and four-wheel drive adventures.
I did a rewarding hike around Horseshoe Lake on a sunny day with just a light jacket. It was remarkably around 70 degrees. In fact, on my entire trip, I saw no rain, just some occasional clouds. That evening, I enjoyed a tasty dinner at the hotel.
The next afternoon about 1 p.m., I was back on the Denali Star for the approximately eight-hour leg to Anchorage. This leg was even more rewarding with amazing scenery almost all the way there. Lunch and dinner as well as two other drink selections were included. You would think that so long on the train would be boring, but it was not. The scenery was ever-changing, snow-capped mountains were almost forever in sight, and the staff was very engaging. If you love trains, this has to be on your list of world experiences.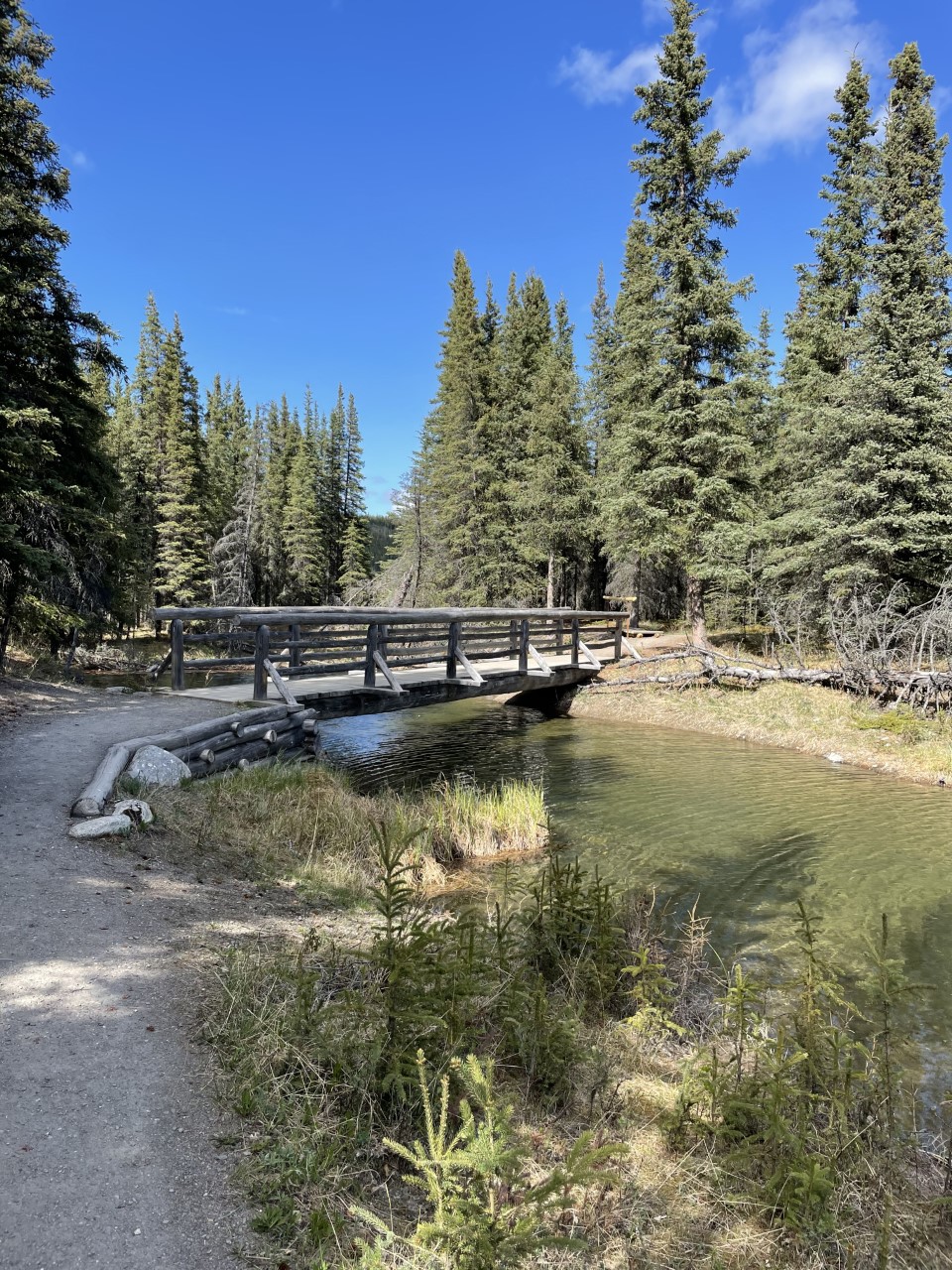 Upon my arrival in Anchorage, I had a few minutes' walk to the legendary Captain Cook Hotel in the heart of downtown. The hotel is in very good shape with excellent service and facilities. My corner suite was spacious, if not a bit dated. The lively Fletcher's restaurant downstairs, open to midnight, was a treat to enjoy my last local fresh Alaskan fish. (I had halibut.) I had a $30 credit for breakfast the next morning, which was very generous compared to the reflected menu prices.
If you have more time in Anchorage, there are various museums, glacier excursions, and nature expeditions you can choose as single-day or multi-day experiences.
I have done many of those before, so I was on my way back to L.A. the next day.
Although very limited Alaska cruising from Seattle to Alaska is back for the 2021 season, it is all round-trip from there. There is no chance on that single service to see the crown jewel of inner Alaska: Denali. Take advantage of the unique lower tourist numbers to see Denali National Park the way nature intended. Plan a land program in 2021 that can never be replicated again. The opportunity is there, but space is closing fast.
Contact us for a trip of a lifetime to Alaska!