Alaska
Engage in cultural heritage
Alaska
America's Last Frontier
Alaska
Admire the natural surroundings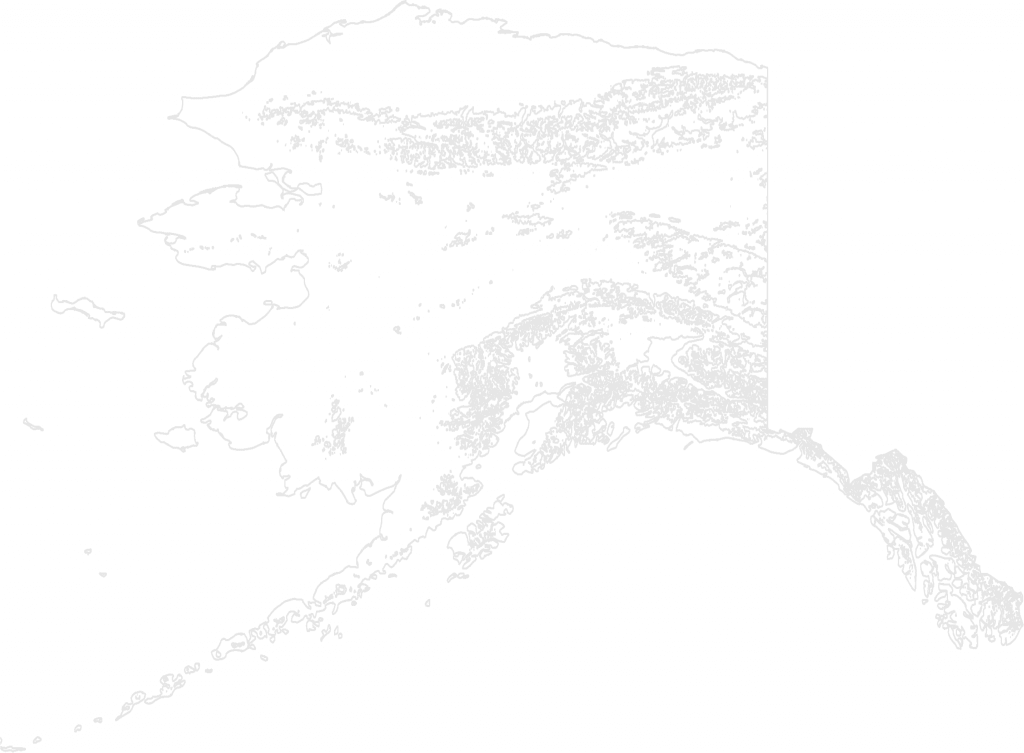 Alaska is a striking showpiece of nature at its finest: stunning forests, picturesque mountains, rivers and waterfalls, and an abundance of wildlife. Cruising up close to spectacular glaciers, spotting whales or eagles in their natural habitat, seeing the thrashing of hundreds of salmon heading upstream; these are the spectacles of nature that fill your senses and immerse you in life-changing adventures.
Introduction
Most people don't realize how large a territory Alaska is.Alaska is the biggest state in the USA. It is 2.5 times larger than Texas. The highest peak in the United States is Denali. Getting around can also be quite a challenge, even in the peak summer season months. Some places in Alaska can only be reached by boat or plane. In Alaska's main cities, Anchorage, Fairbanks, Juneau, Sitka and Ketchikan, explore local food, history and culture.  Beyond its cities, the focus is on wildlife viewing or the grandeur of Alaska's stunning landscapes. Numerous hidden lodges offer great options for living in the outdoors. Consider one of the numerous cruise and train vacation itinerary options readily available during the peak summer months: we'll help you find the right trip.
Alaskan Wildlife
Perhaps Alaska is most famous for its salmon, especially when it comes to its cuisine. When it comes to wildlife encounters, bear, eagles, moose, whales, orcas and seals are in abundance.
Suggested viewing
Grizzly Man; Into the Wild; Mystery, Alaska, Balto; The Grey; The Proposal; Big Miracle; Snow Dogs; Star Trek VI: the Undiscovered Country
Suggested reading
Alaska (J. Michcner), White Fang and Call of the Wild (Jack London), Into the Wild (Jon Krakauer), Coming Into the Country (John McPhee), Travels in Alaska (John Muir), Passage to Juneau (Jonathan Raban).
Plan with an
Alaska Expert
Our professional travel experts tailor exceptional luxury vacations to help you explore your world, your way. We've stayed at the best resorts, traveled on the best cruises, and have had the transformative experiences we'll recommend for you.
Alaska Lodges & Resorts
While one of the best ways to experience Alaska is by cruise ship, and that's how most of our clients visit, landlubbers will certainly find accommodations available on land, though options and quality is rather limited. If you need assistance booking hotels or lodges in Alaska, our travel advisor's can assist with your arrangements. Otherwise, check our cruise options and exclusive cruise amenities.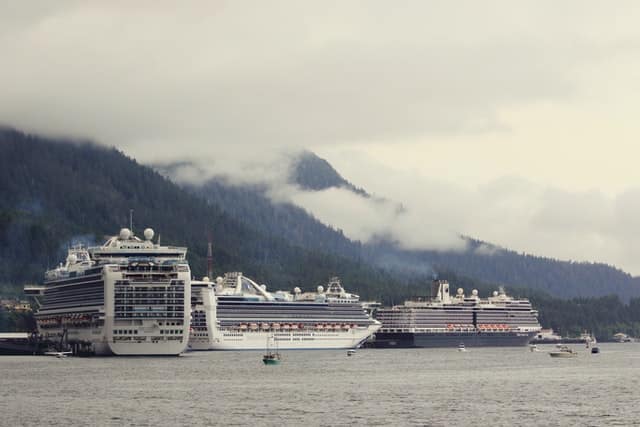 Did you know?
Alaska's capital city, Juneau, is the only U.S. capital that is not accessible by road. It can only be reached by plane or boat.
Alaska is only one of four states in the U.S. to officially celebrate Indigenous Peoples' Day instead of Columbus Day.
It's illegal to whisper in another person's ear if they are hunting moose in the state of Alaska.
More about travel to Alaska
Our 50th state is also the stuff of legend: a history steeped in explorers, a pioneer spirit that still prevails, and a rich native culture. This is America's last frontier. Alaska's towns were built on the waterways and coastlines, and some, such as the capital of Juneau, are only accessible by boat or air. The ideal way to visit is on an Alaskan cruise.
BEST ALASKA CRUISE SPECIALS AND ITINERARIES
The typical cruise itinerary is 7-days, either the Inside Passage route round trip from Vancouver or Seattle, or the Gulf of Alaska route, cruising between Vancouver and Anchorage. There are also some 10- and 12-day itineraries round trip from San Francisco.
On the Inside Passage cruise, you'll enjoy a calm voyage with land on either side of the ship. Because of the spectacular scenery, a balcony stateroom is highly preferred (and sell out first), allowing you the best opportunity to enjoy the views and the fresh, crisp air from the comfort of your stateroom.
The Gulf of Alaska itinerary cruises further north, up to Whittier/Anchorage, and includes cruising in open ocean, generally calm during the cruising season. This itinerary is also the right choice if you wish to explore some of Alaska's interior on a CruiseTour.
On an Alaska cruise vacation, you'll be able to enjoy a variety of shore excursions, from active to relaxed. There's salmon and halibut fishing, mountain biking, kayaking, rafting, hiking and more. There are sightseeing excursions – including helicopter rides that  land on a glacier. We can custom arrange your excursions.
CONSIDERING AN ALASKA LAND AND SEA JOURNEY
While either itinerary provides a fabulous vacation, one need only to look at a map to realize on either you're just seeing the tip of the proverbial iceberg. To experience more of the depth and breadth of Alaska requires more than the 7-day cruise – combining an Alaskan cruise with a tour component.
These Alaska CruiseTours can be as few as 10 nights, adding a 3-night rail extension to Denali National Park to a 7-night Gulf of Alaska cruise. While seeing Denali (Mt. McKinley, North America's highest peak) on a clear day is one highlight, for many the rail journey, in renovated bi-level domed cars offering unobstructed views, is another.
Other Alaska CruiseTours include the Yukon, the Arctic and the Kenai Peninsula. The Yukon includes two major parks, Tombstone Territorial Park near Dawson City, with its unique geological features, Boreal Forest and sub-Arctic tundra, while Kluane National Park, a UNESCO World Heritage Site outside of Whitehorse, features five of the seven tallest mountains in North America and offers rafting on Class III and IV rapids on the Tatshenshine River.
The Arctic programs transport visitors to Prudhoe Bay along the Dalton Highway, perhaps the state's best wildlife viewing route. Excursions to see the Eskimo way of life, the Brooks Range, and float trips near Gates of the Arctic National Park are offered.
The Kenai Peninsula features fjords, mountains and the Kenai River, with opportunities to be active, to relax, or look for wildlife.
An Alaska cruise can also be combined with a Rocky Mountaineer rail vacation in western Canada, whether on the short visit to the resort of Whistler, or a longer journey across British Columbia and Alberta, to Jasper, Banff and Lake Louise.
No matter what trip you choose, there is something special and unique about our Last Frontier, and it is always satisfying. Whether just to reduce stress or to be active outdoors, whether for a romantic getaway or a family vacation, Alaska offers great experiences for everyone.
You can learn more about and search some of our Alaska vacations here.
Let's Plan Your Trip!
Our professional travel experts look forward to tailoring an exceptional vacation for you.